Medical Office Software vs. Practice Management Software
Healthcare Technology EMO Practice Management
Are you looking for ways to manage your practice operations more efficiently? Then you must've stumbled upon two common types of software systems modern practices use for healthcare workflow automation: practice management software and medical office software.
Read More: IMS Build 29: Enhancements For Improved Workflow Automation
While both types of software can help streamline your business processes, there are significant differences between the two. They are different solutions that address varying challenges and areas in your practice.
In this blog, we'll explore those differences and help you determine which type of software is best for your medical practice.
What Is Practice Management Software?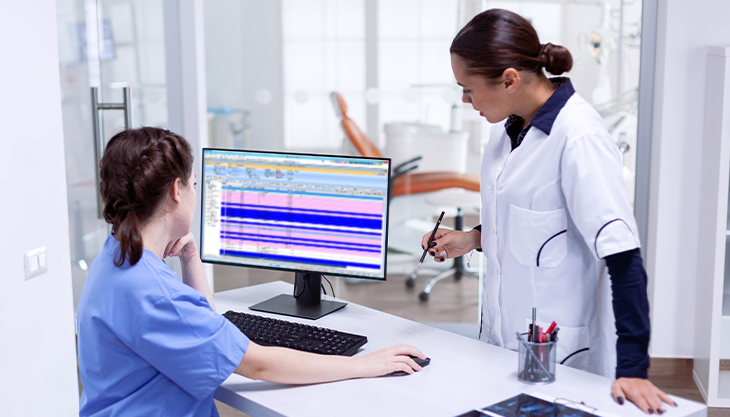 Practice management software helps healthcare providers manage the administrative end of practice operations. It bridges the gap between certain types of clinical work like diagnosis documentation, CPT coding and critical administrative tasks like appointment scheduling, insurance eligibility verification, and medical billing, to name a few.
Read More: The Dos & Don'ts of Selecting a Practice Management Platform
Key Features of Practice Management Software:
Patient management

Insurance claim processing

Authorization & referral management

Treatment plan management
What Is Medical Office Software?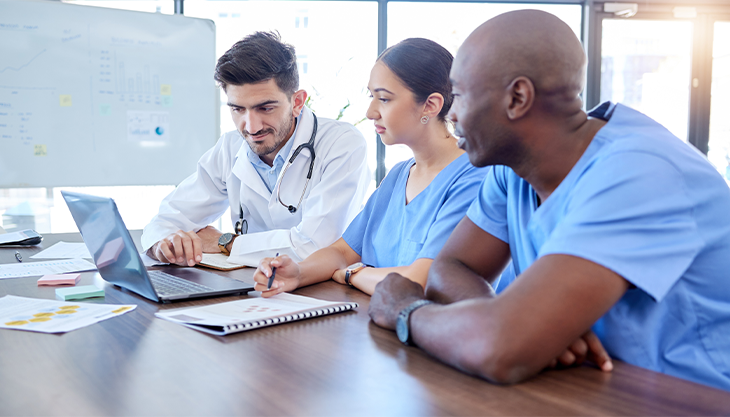 Unlike practice management software, which is designed to handle the administrative side of clinical operations, medical office software is a more general type of tool that addresses your operational needs.
With typical features like task management, office phone optimization, employee scheduling, and time tracking, medical office software solutions help you manage your day-to-day operations and keep your business running smoothly.
Key Features of Medical Office Software:
Staff scheduling

Call integration

Time tracking

Medical record request management

Office document management

Task tracking and delegation

Office visitor logbook



Administrative vs. Operations Management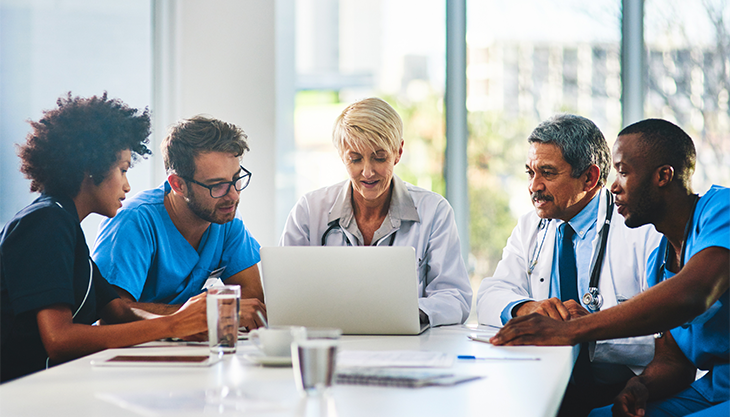 Practice management software automates administrative workflows, like appointment scheduling, claims processing, and compliance reporting, among other things. It is designed to facilitate a smooth, hassle-free experience for you and your staff, from appointment booking to payment collection.
On the other hand, office management software typically comes with a more general feature set that helps you manage your day-to-day operations better. While there may be areas where both software solutions overlap, they generally have distinct functions, serve different purposes, and provide vastly different benefits.
Which Software Should You Choose?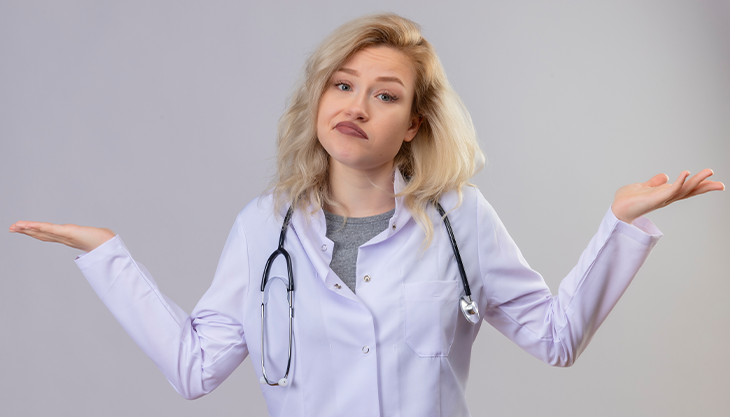 The short answer is: you should choose both. In a highly digital, fast-paced environment, you need all the automation tools you can get to manage every facet of your business from the clinical, administrative, and operational fronts.
As the healthcare industry shifts farther away from the conventional ways of doing things, you will need more digital tools to keep up; having both general office automation software and medical office automation tools puts you in a far better position to adapt.
Read More: 2023 Healthcare Trends That Will Impact Your Practice
Get Office & Practice Management Software on One Platform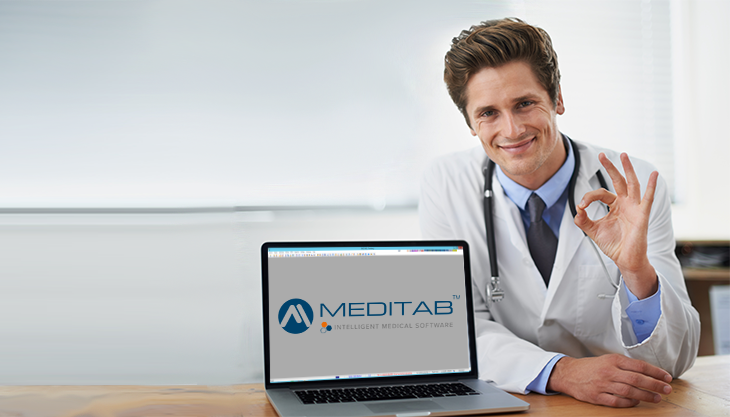 If you're still torn between medical office software and practice management software, you can breathe a sigh of relief knowing that a solution offers both in one platform. Meditab's flagship electronic health record (EHR) system, Intelligent Medical Software (IMS), comes with an integrated clinic management system and office automation tools.
Read More: What's the Difference Between EHR & Practice Management Software?
The Electronic Medical Office or EMO is IMS's integrated medical office automation suite. EMO keeps your office running smoothly, from integrating your office phones with your EHR for more efficient call handling to maximizing staff productivity, improving time tracking, and office file management.
As an all-in-one platform, IMS offers the most comprehensive suite of features for every area of your medical practice, so you no longer have to choose between one over the other. Ensure your practice's overall efficiency, from clinical and administrative workflows to operational processes, with IMS.
Share this post: on Twitter on Facebook on Google+