3 Best Practices to Boost Virtual Care Patient Engagement
TeleHealth Patient Engagement mHealth
According to a recent survey by Actium Health, the pandemic has left many patients with poor health due to lack of exercise, poor food habits, and weight gain. However, data further revealed that 83 percent of patients are ready to make health and wellness changes. With a growing desire from patients for more digital health solutions, healthcare providers like you can step in to improve patient health and engagement through virtual care solutions.
Read More: Digital Patient Engagement Tools to Remedy Labor Shortage
Virtual care allows providers to connect with numerous patients from varied locations, despite geographical and economic barriers. Widely used virtual care solutions include HIPAA-compliant video conferencing applications, telemedicine platforms, remote patient monitoring software, and much more.
These solutions help providers like you build a close connection with their patients, making it easier to deliver care. Once you establish a bond of mutual trust, patients find it simple to communicate and are willing to engage more.
What Exactly is Virtual Care?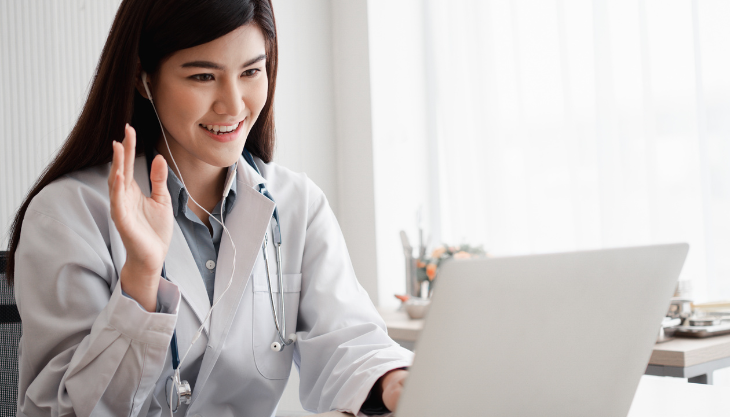 As the name suggests, virtual care is a form of care where patients can access medical treatment and diagnosis without visiting a healthcare facility. Healthcare professionals offer their services from a distance without actually meeting the patient in person.
For example, a diabetic patient can connect with providers via a healthcare app or healthcare website. They can book an online appointment and talk to the provider over chat or video conferencing. Upon hearing the patient's concerns, the provider suggests a care routine and medication.
Now that we know what virtual care is, let's look at the best practices to boost patient engagement during virtual care.
How to Boost Virtual Care Patient Engagement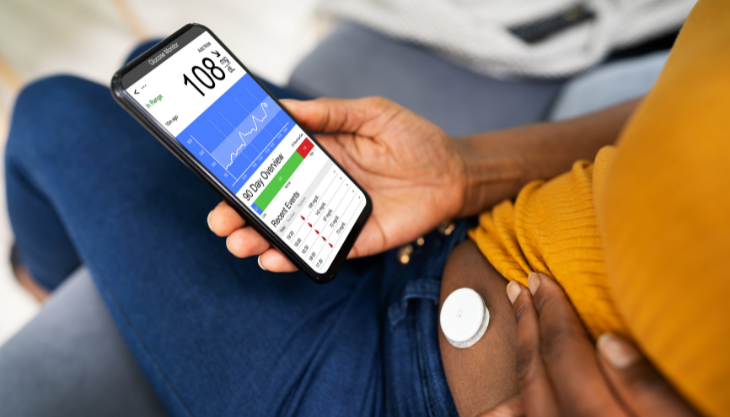 1. Establish Clear Communication
Communication is a two-way process, which makes it an effective way to bolster virtual care patient engagement. Providers who communicate clearly have patients familiar with their conditions and treatment procedures. Poor communication between providers and patients creates misunderstandings about medical conditions. Patients need to be made aware of the next steps in their treatment plan. Lack of communication with patients often results in worsening health conditions.
According to the National Institutes of Health Studies, patients and families face complexities in medications, symptom management, and other health issues due to unclear communication. One of the best strategies to improve patient-provider communication is to educate patients about their healthcare.
As a healthcare provider, you must take the first step in talking to your patients freely in a virtual care setting. Start by educating them about their conditions and assure them they can approach you with their queries anytime. Once patients know they can communicate their concerns, they'll be more willing to engage with you.
Once a steady flow of communication is established, encourage patients to use patient portals to view lab results. Providers can also send results via secure mail. These actions enhance patient engagement while delivering virtual care.
Apart from educating patients, you can build communication by sending regular reminders about upcoming appointments, medication, and follow-ups. It not only prevents no-shows and cancellations but also boosts patient engagement virtually.
2. Ensure Data Interoperability
Data interoperability ensures one can exchange data between systems and organizations, provided all systems are compatible, and data is not lost or altered. One of the major challenges for healthcare facilities is the portability of health data, and data interoperability supports it with health networks.
Storing, securing, and sharing medical data empowers patients to have complete control over their ePHI. They can gather their information and send it to providers via a secure network. Sharing and exchanging data with providers via EHR, patient portals, and e-prescription software boosts patient engagement virtually. Healthcare professionals later make use of medical data for diagnosis and medication. Data interoperability ensures that all systems are compatible with one another.
Additionally, patients share data from their wearables to their physicians for better care. This also requires a robust data interoperability system. It helps providers conduct health analytics and view health informatics to manage medical conditions.
With a high focus on interoperability, healthcare facilities are investing in EHR that will support patient engagement, experience, and clinical workflows. For instance, Cherry County Hospital and Clinic in Nebraska has brought their clinics, hospitals, and home care under one EHR. This approach decreases the time spent on administrative tasks and helps to navigate patient records easily. EHRs allow patients to be more involved in their healthcare decisions and boost their engagement.
3. Use Patient-Centered Technology
The primary source of revenue for healthcare facilities is the patients. Patients will keep coming back if providers deliver quality care. Incorporating patient-centered technology into healthcare facilities helps not only increase patient outcomes but also boosts patient engagement for virtual care. Examples of pivotal patient-centered technology are:
Telemedicine and telehealth: Patients and doctors can communicate better through telemedicine features such as video conferencing and messaging. It also offers better access to medical records.
Read More: Telemedicine vs. Telehealth: What's the Difference?
Artificial Intelligence (AI): AI-integrated healthcare software is used for predictive analytics, treatment recommendations, and diagnosis. AI applications include imaging analysis, text and speech recognition, and automating admin work.
Digital Therapeutics: This technology can be used independently or with devices, medications, and therapies to optimize patient outcomes and care. It provides alternatives to traditional drug treatment with digital tools such as wearables, smart devices, telemedicine, and more.
Augment Patient Engagement With Virtual Care Solutions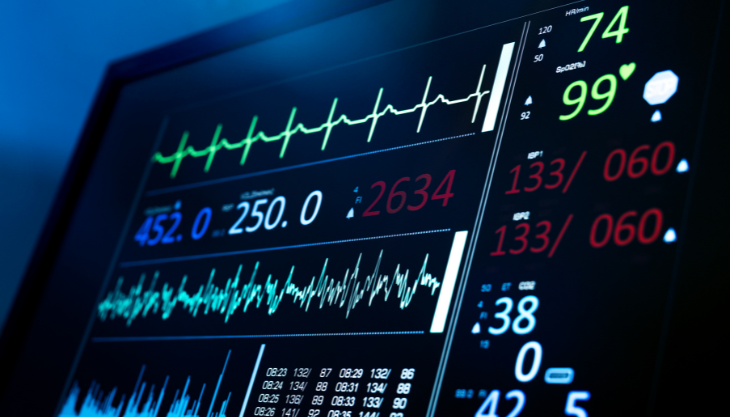 Each of these practices has the potential to elevate your virtual care delivery. The key is understanding their dependency on each other and implementing them at the right time using the right method.
Without communication, there is no proper treatment, patient education, or calls. It also impacts data interoperability since patients and providers won't know how to organize data, get insights, or deliver treatment without it. Patient-centered technologies such as telemedicine establish communication channels between patients and providers.
EHRs connect patients and providers and ensure healthcare data exchange and access. Integrating your virtual care applications with your EHR helps the entire virtual care process run smoothly and securely.
IMS offers providers an all-in-one EHR to eliminate the hassles and costs of managing multiple systems. With an integrated telemedicine platform, remote health monitoring tools, and more, virtual care delivery and patient engagement is a breeze. Request a demo to see IMS in action today.
Rahul Varshneya is the co-founder and president of Arkenea, a custom healthcare software development company. Rahul has been featured as a technology thought leader across various media outlets such as Bloomberg TV, Forbes, HuffPost, Inc, among others.
Share this post: on Twitter on Facebook on Google+