What to Expect From UGM 2023 & Why You Shouldn't Miss It
The last couple of years have proven how quickly things can change in the healthcare industry. From pandemics to new care settings, emerging technologies, persisting cybersecurity threats, and constantly shifting policies, medical organizations and professionals must always be on their toes, ready to adapt to the next new thing.
With healthcare evolving at an unprecedented pace, Meditab's Annual User Group Meeting (UGM) has become an essential platform for healthcare professionals and other industry stakeholders to come together and discuss the latest trends, challenges, and opportunities in the field.
What is UGM?

Meditab's User Group Meeting, or UGM, is an annual event where our clients gather for a three-day conference with technology experts, industry leaders, executives, and other stakeholders. This year's UGM 2023 will be from October 6-8, 2023, at the Embassy Suites by Hilton in Orlando, Florida.
On top of joining the dozens of expert-led sessions on different relevant topics, UGM attendees can also win exciting prizes, earn certifications, network with their peers, and let loose. Regardless of your practice's size, specialty, or location, you can take home a wealth of actionable insights on improving care delivery, streamlining workflows, increasing revenue, and growing your practice.
Celebrating 25 Years of Innovation & Excellence
After two years of UGM Virtual Summits, Meditab is bringing its biggest event of the year back to an in-person setting. In 2023, UGM coincides with Meditab's 25th anniversary, making it a momentous occasion that promises to be bigger and better than ever.
Meditab has been at the forefront of healthcare technology since its inception in 1998. Over the last 25 years, the company has consistently pushed the boundaries of what's possible in EHR technology, providing innovative solutions that improve patient outcomes, streamline workflows, and increase efficiency.
Here's a sneak peek into what you can expect at UGM 2023:
Timely & Relevant Topics + Effective Solutions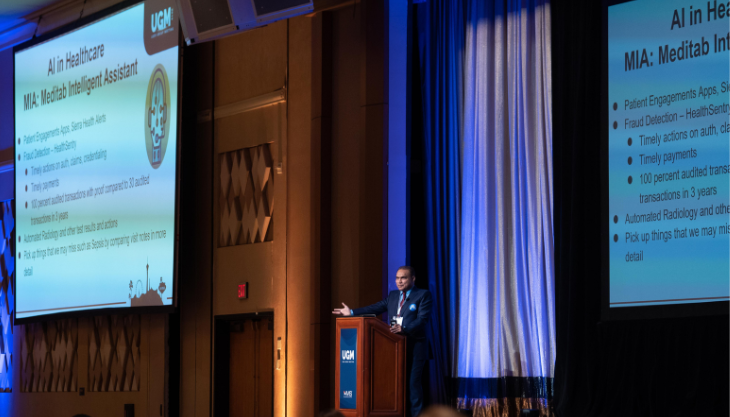 A healthcare technology convention, first and foremost, UGM 2023 will feature 13 agenda tracks spread across over 75 expert-led sessions. Whether it's about growing your practice, office automation, improving patient experience, cybersecurity, or specialty-specific topics, UGM 2023 has something for practices of all types and sizes.
Keynote Speakers Who Are Leaders in Their Field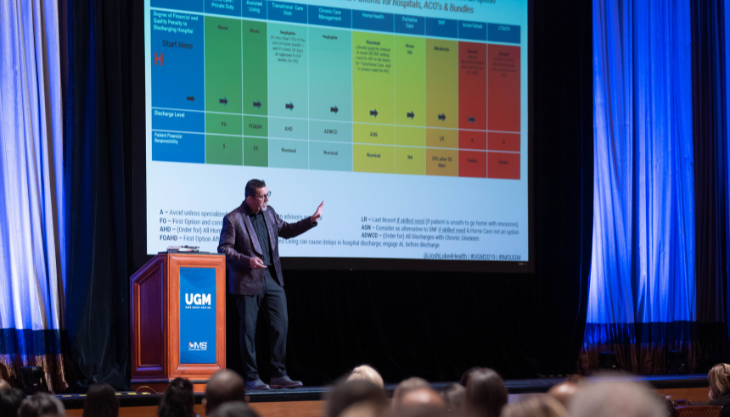 An impressive lineup of keynote speakers leading the charge in their fields is set to take the UGM stage this year. From veterans in their respective specialties to cybersecurity experts, and marketing gurus, these thought leaders will share their insights on the latest trends and challenges across the different areas of the healthcare sector and offer practical solutions to help you stay ahead of the curve.
Interactive Workshops & Training Sessions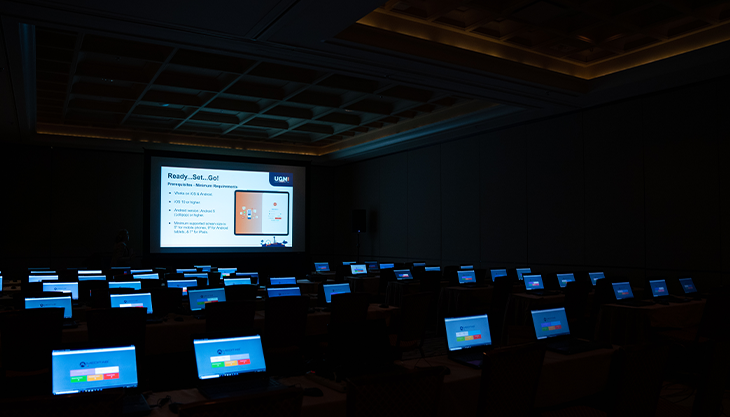 UGM 2023 will also allow attendees to participate in interactive sessions led by our resident IMS experts. These sessions will help you master IMS and make the most out of its every feature.
One such training session is the IMS Certification Training. Spread across five days of virtual sessions at one and a half hours each day, this course gives attendees the most comprehensive, in-depth IMS training possible.
With a quiz awaiting participants on the last day of UGM, the IMS Certification Training empowers IMS users to maximize their EHR's full potential and enjoy the benefits of its powerful tools and features.
We've ensured that you will leave UGM 2023 with practical skills and knowledge that you can immediately apply in your practice.
Valuable Networking Opportunities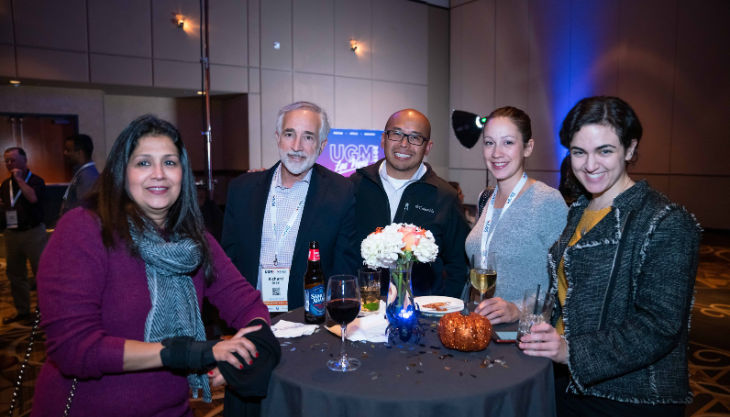 One of the most valuable benefits UGM offers is the opportunity to build lasting connections with your peers, experts, and industry leaders from around the country. UGM 2023 provides numerous networking opportunities, from roundtable discussions to social events.
You will have the chance to exchange ideas, learn from others, and form valuable professional connections to help your practice thrive and succeed.
Take a Sneak Peek Into the Future of IMS
UGM 2023 will also highlight Build 31 and our upcoming build releases, giving you an early look into what you can expect from IMS moving forward. From the latest enhancements to the brand-new features, you will see firsthand how Meditab drives innovation in healthcare technology.
What Previous Attendees Love About UGM
Attending UGM is a transformative experience that goes beyond the typical conference. With plenty of opportunities to connect with your peers, exchange knowledge and expertise, and learn from industry leaders, you can return to your practice with fresh ideas to help you unlock your practice's full potential. Hear what previous UGM attendees loved about their experience:
You Too Can Enjoy the UGM Benefits
UGM 2023 promises to be an event like no other. Whether you're a healthcare provider, practice manager, IT professional, or medical biller, UGM 2023 is the place to be if you want to gain a competitive edge instantly.
Become an IMS user today and experience UGM for yourself. Join the thousands of practices across the country that improved their workflow efficiency, delivered better quality care, and increased revenue after using IMS and attending UGM.
Share this post: on Twitter on Facebook on Google+