What's the Difference Between EHR and Practice Management Software?
Healthcare Technology EHR Practice Management
It's no secret that electronic health records (EHR) and practice management (PM) solutions are two of the most powerful tools medical practices use today. However, many professionals are still unsure what makes these two solutions different—and how they each contribute to patient care.
Even though these two systems can be complementary, EHR and practice management software have unique capabilities and focus on particular aspects of managing healthcare. By understanding their individual features, uses, and abilities, you'll be able to make informed decisions about the best EHR and practice management platforms for your practice.
What Are Electronic Health Records?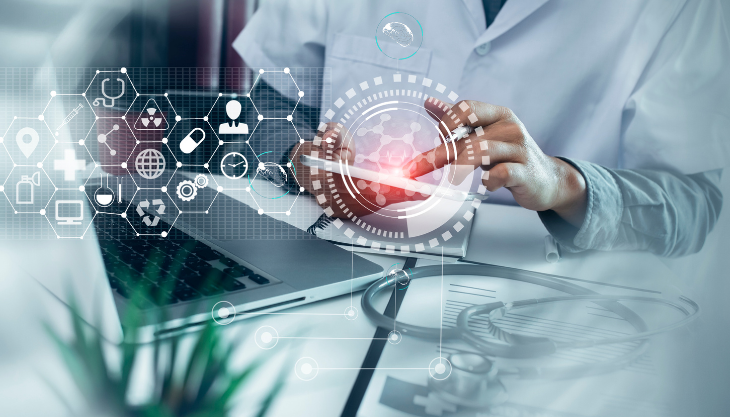 EHR software is a computerized system used by healthcare practitioners to manage patient information. It facilitates storing a wide range of data, from demographic and clinical data to insurance billing and patient histories. With EHR software, practices can digitize their patient's clinical documents, making creating, viewing, managing, storing, and retrieving relevant data both easy and immediate.
Before computer technology, patient health information was stored on paper charts. EHR software has revolutionized the way medical professionals interact with patients, allowing for faster access to vital health information, easier sharing between clinicians and other practitioners such as nurses and specialists, better collaboration between facilities across multiple locations, and improved communication with patients through digital portals.
The best EHR software provides an all-in-one solution that allows practitioners across all healthcare disciplines to work more efficiently while improving patient care outcomes.
When working with patients, providers can easily refer to their digital EHR patient charts that include critical information like:
Medical History
Allergies
Vaccinations
Treatment Plans
Lab & Test Results
And More
These digital patient charts dramatically streamline workflows and increase efficiency for a smooth healthcare experience.
Read More: What's the Difference Between an EHR and EMR?
What is Practice Management Software?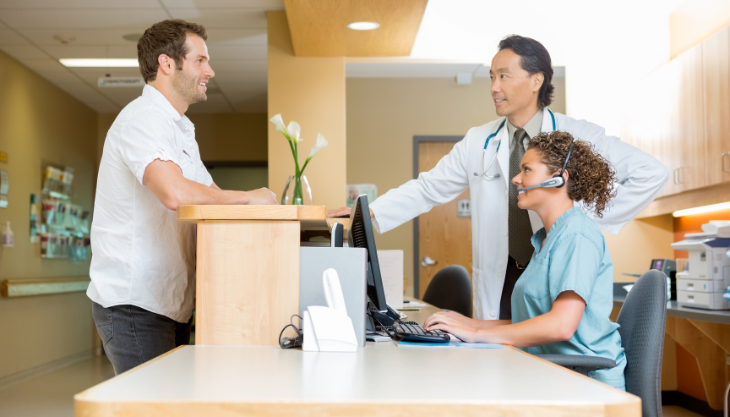 Compared to EHR software, practice management software focuses on the administrative side of healthcare by helping professionals and organizations efficiently manage practice operations. It can give organizations visibility into practice performance metrics, track goals, streamline scheduling, increase patient engagement and satisfaction, provide data-driven insight into practice efficiency, and help automate practice processes.
In addition to providing traditional practice organization tools such as task tracking and appointment schedules, practice management software often includes features such as client billing and payment automation solutions for medical providers.
Read More: What is a Practice Management System & How Do You Pick the Right One?
Clinics can gain ultimate control over their practice operations with the following practice management systems:
Patient Scheduler
A patient scheduler within practice management software provides a secure, streamlined way to manage patient appointments. It doesn't matter if your practice has one clinician or an entire team—patient scheduling software allows you to easily and quickly book patient appointments and view future follow-ups. With custom reminders sent via email, SMS, and voicemail, both clinicians and patients stay informed of upcoming patient appointments. Additionally, by streamlining the appointment booking process, patient schedulers save time and help ensure that clinicians can focus on providing patient care.
Billing
Practice management billing software automates billing and other invoicing and accounting tasks that help healthcare practices simplify tasks and maximize performance. Some popular features include automated billing processes, patient/insurance data management, accounts receivable tracking, payer rules management, collections workflows, online payments integration, and analytics dashboards.
Read More: What to Look For in a Medical Billing Software
Authorizations & Referrals
Medical practices must maximize productivity and efficiency to stay ahead of the competition. With practice management software's authorization & referral tools, you can verify insurance details quickly and approve referrals in real time—virtually eliminating redundant processes. This ultimately saves valuable staff resources while providing more timely service for your patients for an improved overall experience.
Integrated Marketing
Practice management marketing tools help increase practice visibility through conversion tracking, referral management, and delivering targeted messages with patient-centric healthcare messaging. With practice management marketing software, medical practice stakeholders can identify new patient opportunities while building relationships that drive loyalty and trust with existing patients.
Read More: 5 Marketing No-Nos That Are Hurting Your Practice Growth
Task Tracking
Task tracking allows for the creation of assigned jobs with reminders, custom workflow processes, deadlines, and other properties to ensure daily tasks get addressed promptly and efficiently. Duties can also be set to particular individuals or teams and tracked from start to completion. For those within a practice looking to streamline their day-to-day operations, practice management task tracking is a tool that can prove invaluable.
Need EHR, Practice Management, or Both? IMS Has You Covered.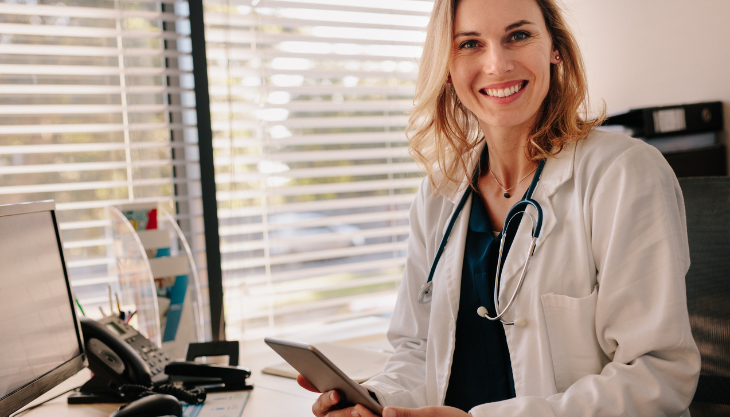 When we say IMS is an all-in-one platform, we mean it. With our award-winning EHR and practice management software, your practice will enjoy faster workflows using a complete suite of features designed for your particular specialty. Best of all, our EHR and practice management systems are fully integrated, meaning you can complete your work without switching between systems.
Share this post: on Twitter on Facebook on Google+