IMS Build 29: Enhancements For Improved Workflow Automation
Healthcare Technology New IMS Feature EHR
In the face of mounting administrative burdens, don't you wish you could automate repetitive, monotonous tasks like emailing receipts, personalizing documents, and other essential duties?
Meditab recognizes the overwhelming workflow challenges practices of all specialties and sizes face. Due to the constantly changing healthcare landscape and evolving patient expectations, certain tasks now require more time and attention.
That's why the latest iteration of Meditab's Intelligent Medical Software (IMS), Build 29, introduces innovative enhancements and cutting-edge new features that reduce manual processes, eliminate workflow redundancies, and connect you with your patients faster.
Empowering Gender-Sensitive Initiatives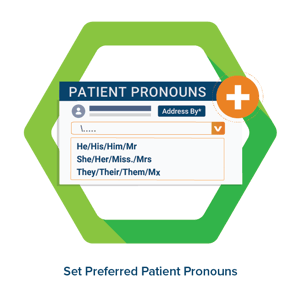 What good is innovation if it fails to cater to all sectors of society? IMS Build 29 introduces a new feature that makes it easier to address patients by their preferred pronouns.
With Build 29, you can now create and edit forms or documents directly in IMS, allowing you to generate personalized, gender-sensitive documents without the hassle. This update is also available in our mobile EHR app, IMSGo, IMS Patient App, and Care Portal.
Read More: EHR-Integrated Mobile Apps: How to Avoid Third-Party Stress
Managed Care Claims Write-Off Automation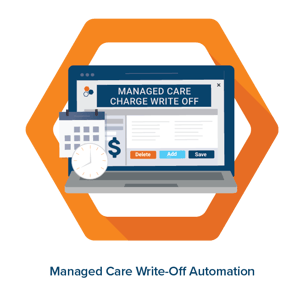 Claims management is one workflow that can't afford inefficiencies. It's also one of the most complex and time-consuming processes, so any step toward automation will improve your overall billing efficiency.
Read More: 5 Ways to Improve Medical Claims Management
Build 29 comes with claim write-off automation functionality for managed care charges. If you are under a capitation model, Build 29 can automatically write off managed care claims at regular intervals, saving your staff time and energy while improving write-off timeliness.
Email Receipts Straight From IMS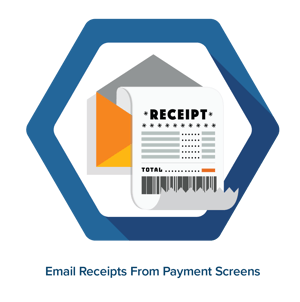 Tired of printing out receipts and then sending them to patients via mail after? Say goodbye to paper receipts and the post office. Build 29 allows you to email payment and refund receipts to patients straight from IMS. No need to download it and reattach it in a separate email; just click a button for a seamless flow.
Save time and money on paper costs, printer maintenance, and mailing fees while satisfying the needs of your patients who want a paperless payment experience. It's a simple yet convenient enhancement for your front office staff that could drastically improve workflow efficiency and, at the same time, patient satisfaction.
Vital Monitoring Data Transfer to IMS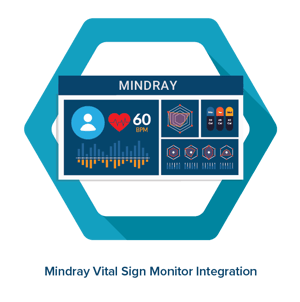 As a provider, you want to always be on top of your patients' health and condition, especially before, during, and after an operation that requires anesthetic procedures.
IMS Build 29 keeps you and your patients closer than ever with Mindray vital sign monitor integration. This update allows Mindray monitors and anesthesia devices to securely send continuous vitals to your IMS via HL7, enabling you to monitor patients' preoperative, operative, and postoperative conditions. Import up to 1000 vital observations at a time without manual entry.
Read More: Telehealth vs. Remote Patient Monitoring: What's the Difference?
Patient Signature Forms Made Easy & Paperless
Digital forms integrated into most EHRs are usually linked to an appointment or procedure, making it necessary to print out other unrelated forms. However, all that paperwork can lead to frustrated patients and burned out staff.
Go paperless with the EasySign app. As a mobile application for tablets, EasySign replaces paper-based forms and signature pads. Patients can read and sign forms that are entirely independent from any appointment or procedure directly on your clinic tablets. This makes it easier to complete the document signing process for future appointments before they are scheduled.
The addition of the EasySign App helps you save money on paper costs and maintenance on signature pads which are notorious for being overly fragile.
The Solution That Always Stays Ahead Of Your Needs
Administrative burdens have always been a thorn in providers' sides, often getting in the way of patient care. As cumbersome as these burdens are, admin work is still an essential part of healthcare workflows that helps keep practice operations running smoothly.
While no EHR can eliminate any practice's administrative obligations, Meditab recognizes the crucial role technology plays in lifting the administrative load off of your and your staff's shoulders—and IMS Build 29 is a leap in that direction.
With features that help you cater to patients' individual needs and preferences without the extra work, address the nuanced approach to claims management, and seamlessly integrate third-party devices, Build 29 further cements our commitment to putting you right at the heart of our innovation.
Want to experience next-level automation? If you're already a client, reach out to your account manager about upgrading to Build 29. If you're new to IMS and want to see our all-in-one EHR in action, schedule a FREE demo today.
Share this post: on Twitter on Facebook on Google+