EHR-Integrated Mobile Apps: How to Avoid Third-Party Stress
Cyber Security Healthcare Technology mHealth
As of Q1 2022, 52,565 healthcare and medical apps are available on the Google Play store, each offering something for providers and patients alike. As healthcare complexity increases, mobile technology will continue to play a significant role in delivering quality care. Practices also need to find different solutions to address their growing needs and may need to deal with various vendors to run up-to-date and efficient workflows. With the multitude of available apps, how do you select the best one? With so many facets in healthcare, how do you choose the best vendor for each problem?
Read More: 3 Proven Benefits of Having a Mobile EHR
The Risks of Non-EHR-Integrated Mobile Apps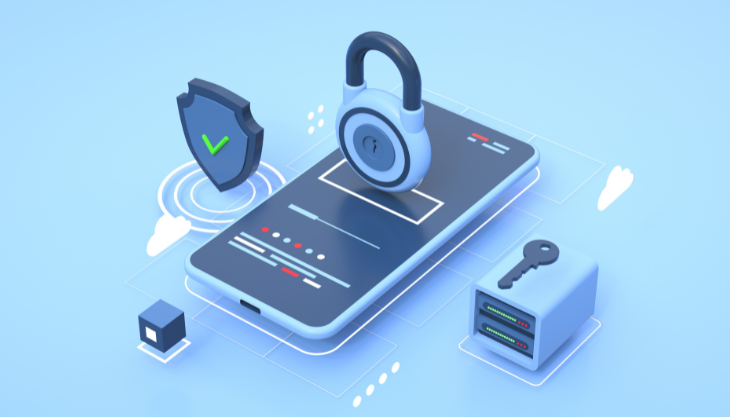 Nowadays, there's an app for everything, including healthcare's specialized functions like patient engagement and telemedicine. Practices often use several disparate systems that don't connect or "talk" to each other. They implement one system for their EHR and partner with a different vendor for their mobile technology needs. This scenario may result in delayed patient care since staff must log in to multiple systems and consistently switch between two systems while working. The lack of interoperability could result in the inability to make informed decisions promptly. Moreover, using multiple healthcare systems increases the likelihood of duplicate entries that can negatively impact patient outcomes.
Third-party solutions often create gaps between your EHR and mobile apps, leaving you with a disjointed system. For example, data migration in the app development stage requires careful planning and complete attention to detail. When not appropriately mapped, data migration increases the risk of data integrity issues and affects the quality of patient care. You'll need to involve employees from different departments who can verify data to ensure accuracy, and that's an additional task on top of their already heavy workload. Your staff needs to train for two separate systems, reducing time dedicated to patient care. Then, there's the added headache of coordinating with different vendors.
As the rise of mobile apps increases, so does healthcare data's exposure to cybersecurity threats. Mobile health apps collect, store, and transmit user data over various, sometimes unsecured, networks, making them especially vulnerable to cyberattacks. App developers and vendors with poor security practices and lack of HIPAA knowledge leave their apps open to several vulnerabilities. A recent study conducted a vulnerability scan and revealed 248 vulnerabilities in the top 15 Android-based mHealth apps. In fact, another study concluded that app developers prioritize completing the required features rather than security testing.
Read More: The 3 Most Common Cyber Threats & How to Protect Your Practice
On the other hand, EHR-integrated mobile apps eliminate all the pains of implementing apps from third-party vendors.
An Ecosystem of Integrated Healthcare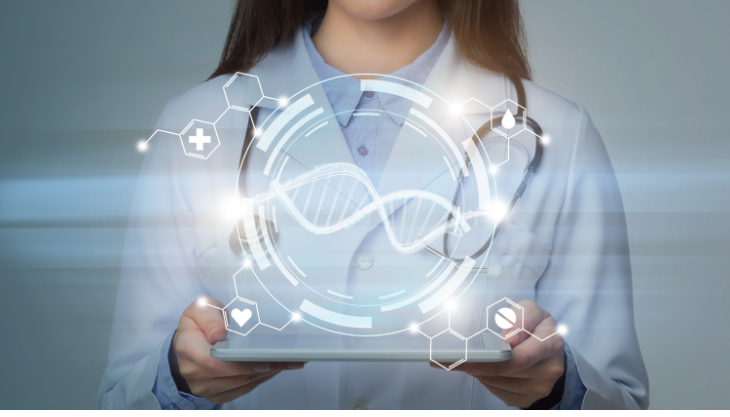 Good reviews and desirable features matter when looking for a healthcare app, but EHR-integrated mobile apps have the upper hand over stand-alone systems. EHRs follow strict HIPAA guidelines. That means all their peripherals and integrated systems contain the same security level as the EHR, including integrated mobile apps.
EHRs are the primary software that a practice uses. So why not implement a mobile app solution that works the same way as your EHR? Since the same development team creates all its solutions, both the EHR and mobile apps work seamlessly from the beginning. For a busy practice, that's less time dealing with different implementers and support staff to work on issues. You don't have to wait months to get an app running because there's no need to involve several parties to start a project. When your EHR and mobile app have the exact same data source, there's less room for errors and redundancy.
Meditab, one of the country's leading EHR software companies, enables practices to adapt to healthcare's changing needs with innovative solutions. More than just an EHR software, IMS integrates every aspect of your practice into one comprehensive ecosystem. Our integrated mobile app solutions allow you to efficiently run all corners of your practice from the palm of your hands. From accessing patient data on the go, setting up self-check-in kiosks, and providing a convenient channel for patient requests, there's an app for you at Meditab. When you have a system that can do everything, you elevate your quality of care and ensure a thriving business without the hassle.
Share this post: on Twitter on Facebook on Google+