Top 10 2022 Electronic Medical Records (EMR) Software Features
Healthcare Technology EHR Practice Management
With the rapid pace at which electronic medical records (EMR) technology advances, keeping up with the latest and most cutting-edge innovations can be challenging. However, if you want to future-proof your practice and meet the industry's constantly changing demands, you need an EMR software equipped with the most advanced tools.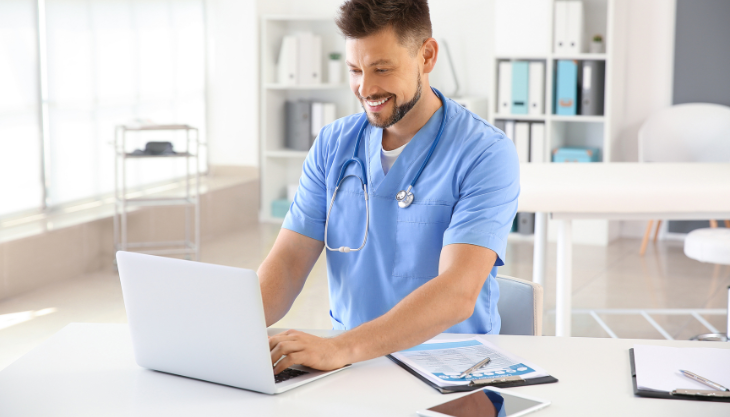 To help you distinguish which platforms can best position your practice for success, here are the top 10 EMR features and characteristics to consider:
1. Customizable & Adaptable
Despite the diversity in the EMR/EHR market, one thing is true about all medical records software: one size does not fit all. Not all types of EMRs are designed to meet the unique needs of every practice.
Read More: What's the Difference Between an EHR and EMR?
Unlike generic software, sophisticated EMRs like Meditab's Intelligent Medical Software (IMS) allow you to configure the system according to your practice's specific requirements. Thanks to its modular design, IMS comes with customization options so you can personalize your EMR exactly how you want it.
The needs of every practice vary depending on specialty, size, location, and other equally essential factors. So you need a medical records software that adapts to your unique needs.
2. User-Friendly & Intuitive
One indicator of an advanced EMR software is its user-friendliness. In a fast-paced environment like a clinic, a clunky system can slow your entire team down.
On top of productivity, a cumbersome software platform has other far-reaching implications; it could negatively affect physician well-being. Things like excessive data entry, laggy response times, and a poorly designed user interface all contribute to provider burnout.
It's essential to choose an intuitive EMR that's easy to navigate, especially for less tech-savvy users.
3. Well-Rounded
Modern EHRs are more than just digital versions of traditional paper-based medical records. They can also double as practice management and medical billing platforms.
All-in-one solutions like IMS can save you time and money on third-party systems. Plus, having your clinical, administrative, and billing tools all in one place makes transitioning between different workflows and processes much easier and faster.
So if you want to maximize productivity and operational efficiency, you should choose a system that does it all.
4. Integrated Patient Tools
Most conventional EMRs only have providers and clinic staff in mind. However, forward-thinking companies understand that patient trends and care management dynamics are shifting towards increased patient participation.
That's why you need an EHR system with an integrated patient app and care portal that brings your clinic closer to your patients. Patients today expect fast and convenient access to healthcare services, so empowering them to manage some aspects of their care, such as refill requests, paying bills, and viewing lab results, can make a world of difference in terms of boosting patient satisfaction and retention.
5. Practice Analytics
To grow your practice, you need to see how every area of your operations is performing. However, not only is it challenging to gather and generate data, but analyzing the results can also be overwhelming.
With data analytics, you can simplify complex data to give you the clearest picture possible of your practice's overall performance. When you can generate and analyze comprehensive performance reports with a click, you can make data-driven and well-informed decisions for your practice's growth.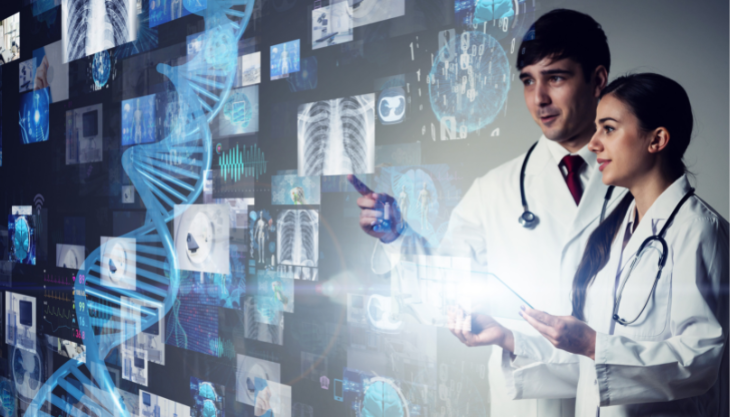 6. Mobile Functionality
In today's fast-paced, highly digital healthcare environment, the ability to access your EHR from your mobile device is no longer a perk; it's a necessity. Any modern medical records software should have a mobile app version that providers can access on the go.
A mobile EHR app comes in handy when you're away from the office and need to quickly access patient records or perform a particular task. Whether viewing a lab result, approving an urgent refill request, or hopping on to a telemedicine appointment, mobile functionality gives you added flexibility and peace of mind.
7. Fast, Easy, & Secure PHI Sharing
One of the most basic functions of an EMR is protected health information (PHI) exchange. It is the process of electronically sending PHI to different departments within your practice or to another provider from a different clinic.
Despite being a basic function, many EMR systems still have poor HIPAA adherence, making PHI transfers susceptible to data breaches. However, reputable systems like IMS use secure, HIPAA-compliant networks for PHI sharing to make transfers faster and safer.
Read More: The 3 Most Common Cyber Threats & How to Protect Your Practice
8. Convenient Patient Charting
Because documentation is a regular and vital part of a provider's workflow, you'll want an EMR that accelerates and simplifies patient charting. Gone are the days of manually writing every detail of a patient's medical history.
An advanced EMR system should have customizable, specialty-specific templates so providers can maintain and edit patients' data with a click.
9. Clinical Decision Support Tools
Medical errors lead to approximately 100,000 deaths every year. These are preventable mistakes that could be avoided with the help of your EHR.
Integrated clinical decision support tools give you person-specific, intelligently filtered, and organized alerts about a patient's drug history and past medical conditions. This can help you make better-informed clinical decisions and ensure positive care outcomes.
10. Integrated Patient Education Resources
Your treatment program is only as good as your patient's adherence to it. Having to juggle their time between work and family makes it easy for patients to inadvertently deviate from your treatment plan.
Provide them with personalized patient education materials to help them stay the course. IMS allows you to customize built-in patient education resources to fit every patient's unique case, rather than giving them generic videos, brochures, or other printed materials that may not be completely applicable.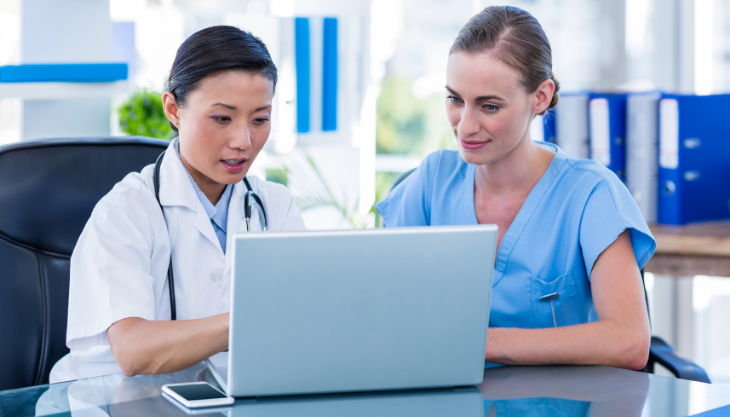 Accelerated by the pandemic, the healthcare industry's pivot towards digital technology has never been more aggressive. So it's now more crucial than ever to choose an advanced, cutting-edge EMR software that caters to your practice's increasing digital needs.
Share this post: on Twitter on Facebook on Google+