How to Improve Patient Experience: Leveraging Digital Tools & Your EHR
Healthcare Technology Healthcare Technology, Patient Engagement Patient Engagement EHR
The healthcare industry's digital transformation ushered in drastic shifts in patient demands and expectations, rapidly redefining the concept of the patient experience. Gone are the days when positive patient outcomes were all that mattered. Today, healthcare providers and medical practices must put patient experience front and center.
Why Is Patient Experience Important?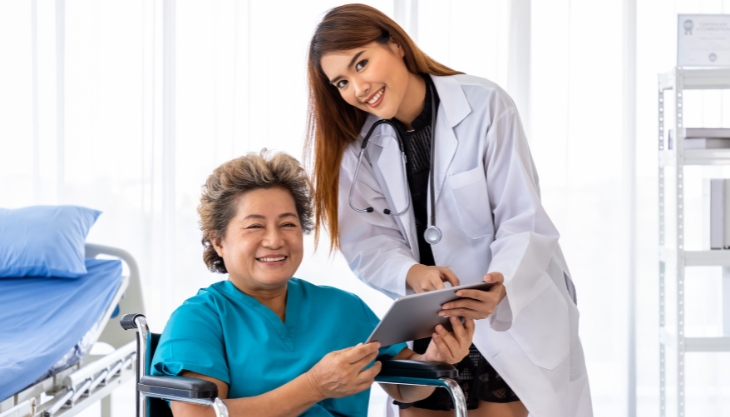 Patient experience nowadays means more than care quality and outcomes. It encapsulates a broader range of variables that affect how patients respond to their care, engage with your practice, and dictate whether they'll stay with you or seek another provider.
Given how it impacts clinical and business outcomes, improving patient experience must be a priority for your practice. Thankfully, healthcare technology solutions like electronic health record (EHR) systems automate many of the standard patient engagement workflows that help enhance the patient experience.
With creativity and technological prowess, you can create a patient experience worthy of a five-star rating.
Creative Ways to Increase Patient Satisfaction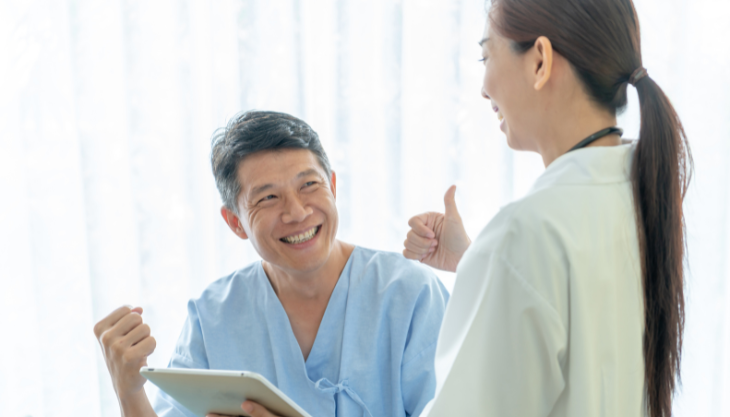 Accustomed to digital technology's advantages and benefits, patients today expect nothing short of a speedy and convenient experience when obtaining healthcare services. The good news? You can leverage a tool you likely already have—your EHR software.
1. Offer Online Appointment Booking
Scheduling an appointment is often patients' first interaction with your clinic, making it one of the most, if not the most, critical parts of the patient journey. Ensuring an effortless, convenient booking experience leaves the best impression from the get-go, resulting in higher conversion rates.
Read More: How Online Appointment Booking Gets You More Patients
Offering an online appointment booking option allows patients to schedule an appointment at their convenience. It also frees your front desk staff up to do other in-person tasks.
2. Automate Your Patient Messaging
Imagine how time-consuming and taxing it is for your staff to manually send out patient messages individually. With messaging automation, you can create message templates for all types of patient communication and set a schedule for when you want to send them out.
Whether it's appointment reminders, clinic updates, birthday greetings, or any general patient engagement message, automating your patient messaging can instantly elevate the patient and staff experience.
3. Streamline the Check-In Process
The traditional patient check-in process can be time-consuming, cumbersome, and stressful for patients and staff alike. However, EHR systems, like Meditab's Intelligent Medical Software (IMS), can simplify the check-in process by offering a self-check-in option.
Take IMS OnArrival for example. It's an integrated self-check-in tablet application that enables patients to fill out pre-visit forms and questionnaires from your office tablets. Implementing this kind of technology streamlines and introduces mobility to your check-in process, reduces wait times, and unburdens your staff from handling piles of paperwork.
4. Offer Telemedicine Services
After helping countless practices survive the pandemic, it's safe to say that telemedicine is here to stay—and rightfully so. Remote care solutions like IMS's integrated telemedicine platform, Televisit, take your clinic virtual and your patients closer to your care.
According to an American Medical Foundation survey, the percentage of physicians using telemedicine grew to 80% in 2022 from only 14% in 2016, proving remote care's incredible value to your practice and patients. If you don't have telemedicine in your service offerings yet, you're missing out on an added income source and an excellent opportunity to enhance your patients' experience.
Read More: Telemedicine vs. Telehealth: What's the Difference?
5. Patient App & Portal
A patient app or portal is a secure platform that enables patients to access their medical records, communicate with their healthcare providers, schedule appointments, and request prescription refills, among other things. These are routine transactions that normally only take a few minutes to complete.
Giving patients an accessible, convenient platform to obtain information and complete certain routine requests can save them a few trips to your clinic and empower them to manage their care proactively. So if you want to keep your patients engaged while enhancing their experience, you could never go wrong adding a patient app or online portal to your practice features.
6. Diversify Your Payment Options
Options. Nothing gets patients on the edge of their seats better than convenient options. Whether it's booking an appointment, choosing their preferred care setting, or settling their dues at the payment counter, having options almost always guarantees satisfaction.
According to bank surveys, 85% of patients prefer to settle their healthcare obligations electronically. To diversify your payment options, you must choose an EHR system with a complete revenue cycle management (RCM) solution, including a secure payment processing system. This allows patients to pay for their medical services in a way that's convenient for them, ensuring a pleasant patient experience from start to finish.
Read More: 5 Advantages Online Payments Bring to Your Practice
7. Digitize Forms & E-Signature
While a necessary part of any practice's administrative workflow, getting forms signed is a hassle for patients and staff. Especially since most EHR systems tie forms up with a scheduled appointment, leaving other essential forms to be processed manually.
That's why digitizing your form-signing process with apps, like IMS EasySign, is a smart option. As a stand-alone tablet application, IMS EasySign expedites the way you collect signatures for forms independent of a scheduled appointment, such as ad hoc consent forms. Form-signing apps relieve patients from the hassle of clunky signature pads and free your staff from dealing with mounting paperwork.
The EHR That Boosts Your & Your Patient
s' Experience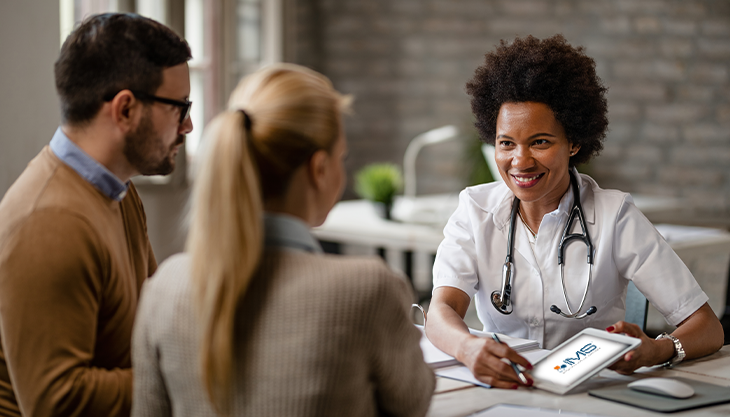 EHR technology significantly improves the patient experience in today's highly digital healthcare landscape. However, not all EHRs are built the same. If you're not careful, you could end up with a system that could hurt your patient satisfaction rates rather than improve them.
A huge part of Meditab's innovation is driven by client feedback, making IMS and all its ancillary tools reflective of modern medical practices' real-world needs. From the start of the patient journey to the moment they walk out of your clinic or end a virtual session, IMS provides you with all the tools you need to improve the patient experience in one complete platform.
By leveraging these EHR technology features, you can offer a superior patient experience, leading to better health outcomes, and increased patient satisfaction.
Share this post: on Twitter on Facebook on Google+