Healthcare Data Analytics: 4 Healthcare KPIs to Track in 2023
Healthcare Technology Patient Engagement Practice Management
As the healthcare industry evolves and becomes more competitive, tracking the right healthcare key performance indicators (KPIs) packs a heavier punch than ever before. However, that is just half the battle; the other equally vital half is making sense of the numbers.
That's where healthcare data analytics enters the picture. Knowing what healthcare KPIs to track and what each means will help you take targeted, intentional steps toward growth. In a highly saturated market riddled with financial woes, it pays to be as efficient and strategic with your business moves as possible.
Read More: What You Need to Know About the 2023 Medicare Payment Cuts
What is Healthcare Data Analytics?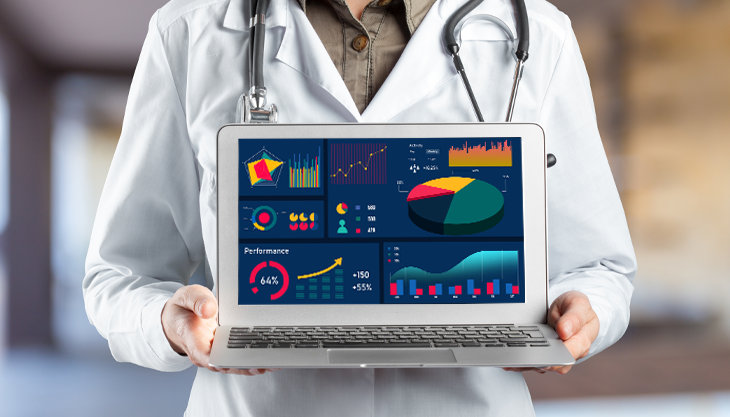 Data analytics is the process of collecting, processing, and analyzing raw data to determine trends and patterns, enabling businesses and organizations to make informed decisions.
Every industry has a nuanced approach to data analysis, even more so in healthcare. Data analytics for healthcare transcends mainstream metrics like sales and consumer demands. It dabbles into health data, including diagnoses and patient outcomes.
At the business level, medical practice analytics considers several factors to measure performance. Things like government grants, insurance payments, reimbursements, and compliance measures adherence all play a crucial role in tracking and analyzing medical practice metrics.
Read More: Your 2023 HEDIS Measures Checklist
What Healthcare KPIs to Track in 2023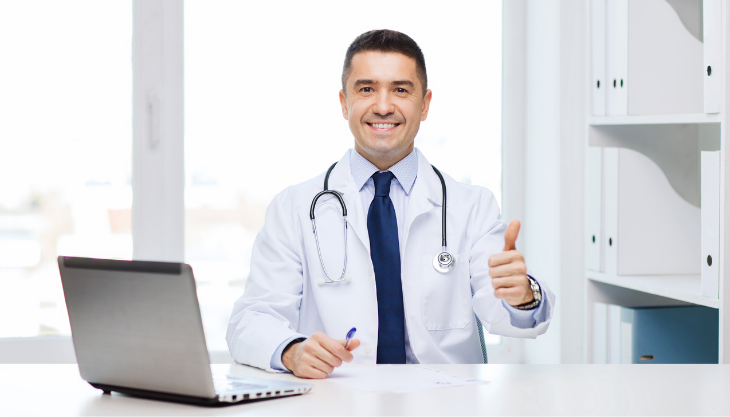 Effective healthcare data analysis starts with knowing what KPIs to track. These metrics highlight areas of strength and weakness, allowing you to make data-driven decisions and ultimately improve patient outcomes and your bottom line.
In this blog, we'll explore four types of healthcare KPIs that medical practices like yours should track: operational, financial, internal, and patient acquisition, retention, & engagement KPIs.
1. Operational Efficiency
Operational KPIs measure how efficiently your medical practice is running. Tracking these metrics is vital because they can help you identify bottlenecks in the patient care process and improve efficiency.
For example, if patients are experiencing long wait times, you may need to adjust staffing levels or improve patient flow through the clinic.
Some examples of operational KPIs include:
Staff-to-patient ratio

Average patient wait time

Front desk efficiency

Staff time tracking



2. Financial Growth
Financial KPIs measure your practice's financial health and offer a bird's eye view of your business's overall performance. Especially during these economically uncertain times, you must track every dollar that comes in and goes out.
From monitoring claims to identifying cash flow, expenditures, gross and net revenue, and other financial benchmarks, IMS's built-in data analytics tool helps you track the financial KPIs key to unlocking your practice's full potential.
Here are the financial KPIs to track:
Cost per encounter

Gross practice revenue

Number of days claims spend on accounts receivable (A/R)

Claim denial rate



Read More: 5 Ways to Improve Medical Claims Management
3. Patient Acquisition, Retention, & Engagement KPIs
These metrics measure your practice's success at acquiring new and retaining existing patients. Having a high-level knowledge of your patients' engagement levels allows you to evaluate the success of your marketing and patient engagement efforts.
Automating your patient engagement can go a long way in keeping your patients engaged with your practice and their care.
IMS's integrated patient engagement solution, IMS InTouch, automates your patient engagement workflows, like scheduling messages for when you want them to go out, automatically sending appointment reminders to patients' preferred channels, and other convenient functionalities that simplify your patient engagement initiatives.
Read More: Patient Engagement Stats Your Practice Should Know
The patient acquisition, retention, and engagement KPIs you should track:
Total number of patients (monthly or year-over-year)

New patient appointments

Number of return patient appointments per month

Patient satisfaction rate

No-shows or missed appointments
4. Internal Metrics
Internal KPIs measure the performance and efficiency of your organization's internal processes and employee or department performance. Tracking these metrics is crucial as it allows your practice to recalibrate your workflows and processes accordingly based on your existing workforce, house rules, and the general direction you want to take your practice.
For example, if the staff turnover rate is high, you may need to invest in employee retention programs or improve the hiring process.
Examples of internal metrics include:
Staff turnover rate

Staff productivity

Time to fill open positions

Training and development metrics
Healthcare KPIs Give Your Practice Direction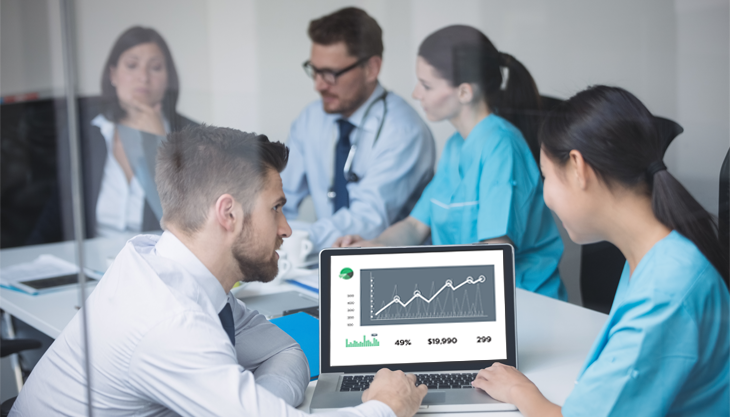 Numbers, as they say, don't lie. Monitoring critical healthcare KPIs gives you a peek into the inner workings of your operations, allowing you to make intentional, data-driven decisions. And in an increasingly competitive healthcare industry, being strategic with every step, whether it pertains to clinical, administrative, or business aspects, pays off—literally.
If you want to improve your quality of care and practice efficiency, streamline workflows, and grow your practice, mastering healthcare data analytics will be crucial.
For an in-depth discussion of all healthcare KPIs discussed here, you can watch Meditab's recent webinar to learn everything you need to know about healthcare data analytics from industry experts.
Share this post: on Twitter on Facebook on Google+