Your 2023 HEDIS Measures Checklist
Healthcare Technology Practice Management HEDIS
In an ever-changing industry like healthcare, policy regulations and compliance requirements are also bound to constant revision. It's an inconvenient, cumbersome reality that practices like yours grapple with year after year.
That's why the National Committee for Quality Assurance (NCQA) updates the Healthcare Effectiveness Data and Information Set (HEDIS) measures annually to keep up with new healthcare trends, needs, and demands.
Read More: 2023 Healthcare Trends That Will Impact Your Practice
Understanding the 2023 HEDIS measures and what they mean to your practice will help you better comply with the new requirements, boost your ratings, and improve your bottom-line performance. So is your practice prepared for the 2023 HEDIS standards?
What are HEDIS Measures?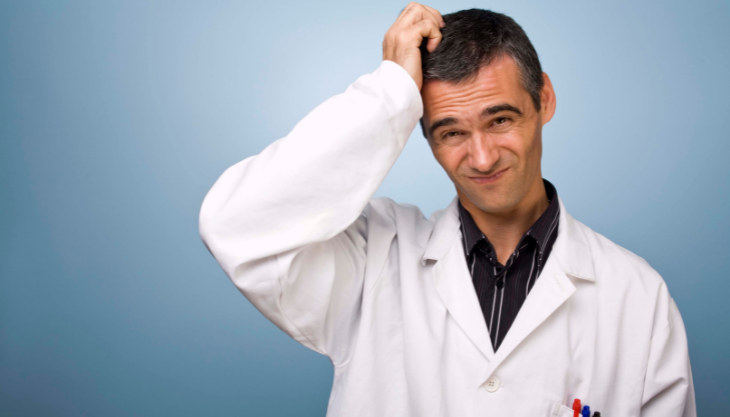 The Healthcare Effectiveness Data and Information Set, or HEDIS, is a tool used by healthcare organizations to measure the quality of care provided to patients. Primarily focused on improving preventive care, HEDIS is touted as the gold standard of value-based care performance.
New 2023 HEDIS Measures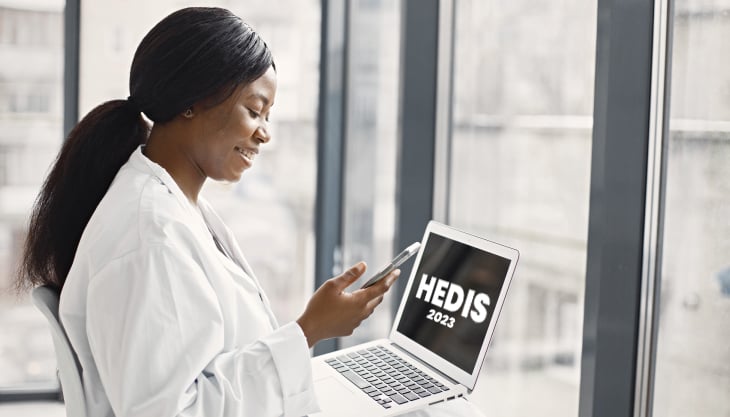 The updates to HEDIS requirements and measures for 2023 focus on pediatric oral care, safety and appropriateness, diabetic care, and cancer screening.
Telehealth
One of the most notable changes for 2023 is the inclusion of new measures related to telehealth. With the widespread use of telehealth during the COVID-19 pandemic, measuring the quality of care provided through this modality has become increasingly important. The new telehealth measures include assessments of patient experience, technical quality, and clinical quality.
With healthcare cyberattacks on the rise, having a secure telehealth platform is more crucial now than ever. Rather than relying on third-party video messaging services, it's significantly safer to use a purpose-built telehealth solution like Meditab's Televisit.
Read More: Doxy.me Leak: How to Avoid Telemedicine's Cybersecurity Pitfalls
Fully integrated into Meditab's flagship electronic health record (EHR) system, Intelligent Medical Software (IMS), Televisit offers a secure, HIPAA-compliant platform to conduct remote visits. From collecting copays before the visit to getting consent forms signed digitally, Televisit takes your clinic virtual.
Breast Cancer Screening
Another significant change for 2023 is the expansion of the measure for breast cancer screenings. The previous measure only applied to women aged 50-74, but the new measure will include women aged 40-49 as well.
This change is in line with the American Cancer Society's updated guidelines for breast cancer screening, which recommended that women at average risk for breast cancer begin mammograms at age 45, and transition to every two years at age 55.
Pediatric Dental Care
Oral health is vital to patients' overall well-being, especially children. That's why the NCQA added new measures to enhance oral evaluation and other dental services to Medicaid patients under the age of 21. This includes periodic oral evaluations and fluoride varnish treatments.
Read More: Why Dental EHR Software is a Necessity for Dental Practices
Considering dental practices' unique needs, having dental-specific EHR software could also help you better adhere to the 2023 HEDIS measures. A practice software tailored to fit your specialty's needs improves workflow efficiency, clinical outcomes, and, as a result, ensures enhanced regulatory compliance.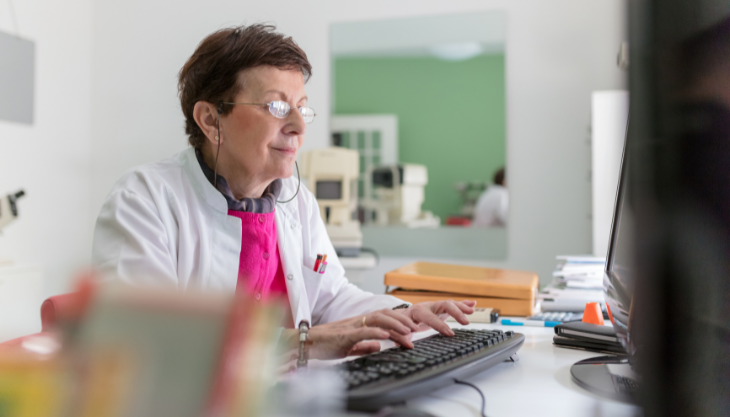 Deprescribing of Benzodiazepines in Older Adults
The NCQA recommends gradually deprescribing Benzodiazepines or "benzos," a class of depressant drug, to patients aged 67 and older. The slow and gradual deprescription of benzos aims to minimize withdrawal symptoms and promote harm reduction through appropriate progress assessment.
Emergency Department Visits for Hypoglycemia in Older Adults With Diabetes
Elderly individuals are prone to experiencing severe hypoglycemia, which can result in potentially life-threatening incidents like falls, fractures, and even cognitive decline.
To further strengthen diabetic care for patients aged 67 and older, the 2023 HEDIS measures contain guidelines that emphasize preventing hypoglycemia and discourage striving for intensive glucose control.
There are also several changes to existing measures in HEDIS 2023. The measure for cancer screening in adults will now include both colon and rectal cancer screenings, and will be known as the "Colorectal Cancer Screening" measure. Additionally, the measure for diabetes care will now include a new assessment of the use of the Hemoglobin A1c test.
Meditab's Powerful HEDIS Reporting Software
Practices looking to maximize their revenue must get a good grasp of the updated 2023 HEDIS measures. However, beyond understanding what these changes entail, you must also ensure compliance. For that, you need a dedicated HEDIS reporting tool to help you get good ratings and as much reimbursement as possible.
As a well-rounded EHR, medical billing, and practice management solution, IMS comes with integrated HEDIS reporting software and support services to help you maximize your earnings. With all the administrative burdens that come with compliance requirements, you need a dedicated tool and a specialized team of experts to take the load off your and your team's shoulders.
Overall, the changes to 2023 HEDIS measures reflect the ongoing evolution of healthcare delivery and the importance of measuring the quality of care provided through telehealth and other new modalities. These changes will help healthcare organizations better understand and improve the care they provide to their patients, ultimately advancing the overall health of their communities.
Share this post: on Twitter on Facebook on Google+