3 Medical Office Communication Tools You Need to Enhance Patient Care
Healthcare Technology EMO Office Management
In one of her annual visits, a patient briefly told her primary care provider in passing that she felt a small lump in her breast. The provider informed the patient to get a sonogram and mammogram and wrote a note for the nurse to process a lab order. The note was eventually buried underneath a pile of papers for the day. In a state of disarray, the nurse threw away the note, thinking she had already completed the task. The patient soon forgot about it, too, since no one called to follow up.
A year later, the patient was diagnosed with Stage 3 breast cancer. If the practice had properly communicated the lab order, they could have helped prevent the spread of cancer and treated the patient immediately. Despite the advancement of technology, healthcare communication gaps still exist today, such as in the case above. Effective communication is crucial in healthcare delivery, yet practices often overlook its importance. Tools like EHR-integrated calling systems, checklists, or chat features help improve communication in the medical office.
The Problem With Poor Communication
A review of reports conducted by The Joint Commission states that communication failure is the leading cause of sentinel events, contributing to somewhere between 50-80%. It's also responsible for 30% of malpractice claims that resulted in 1,744 deaths.
Poor communication workflows lead to nurses wasting 10-25% of their time searching for other staff members. Delays due to poor communication lead to slower response time, impact critical decision-making, and contribute to poor patient outcomes. In an environment where patient safety reigns, clinical misunderstandings and communication gaps can cause serious medical errors and complications.
Every aspect of the medical office relies on effective communication. Patients and providers must transparently discuss symptoms and diagnoses for effective treatment. All providers involved in a patient's care need to share information and talk about treatment management. To run an efficient practice, billing and administrative staff need to communicate clearly with providers, patients, and insurance companies.
Faster Response Time With EHR-Integrated Tools
Speed and efficiency are highly-prized in the healthcare industry. However, clinicians often use single-purpose communication devices, making information sharing difficult and slower. On the other hand, EHR-integrated communication tools make real-time messaging possible and help deliver crucial information faster.
1. EHR Calling System
Poor call management sends ripple effects throughout your practice, affecting patient care and your bottomline. Missed calls cause angry patients, and the never-ending stream of phone calls frustrates your front-desk staff. This inefficiency, which practices have just accepted as the norm, can lose you patients and exhaust your employees. Adding more staff to handle calls is an expense not every practice can afford.
EHR-integrated calling systems streamline your communication workflow and improve staff satisfaction. When a patient calls, the EHR calling system automatically pulls up the patient file on your screen rather than making you pull it up manually. Likewise, when you want to call a patient, you can easily pull up the patient's record and use the Click2Call button on the same screen. The integration makes less room for error and confusion.
EHR calling systems like IMS Caller allow you to log a quick summary of the call for other staff members' reference. Proper call documentation goes a long way in assessing a patient's situation and providing an accurate diagnosis.
Read More: IMS Caller: How to Improve Productivity with EHR Call Integration
2. EHR Chat Feature
Providers and medical staff used to communicate through email, text messages, or phone calls because their EHR couldn't send alert messages at the point of care. While this workflow helped deliver faster care, many of these third-party tools were not HIPAA-compliant. Additionally, staff would still need to look up patient information in one software and type the same data in another. This process is cumbersome and can lead to clinical errors too.
On the other hand, an EHR-integrated messaging system helps coordinate care and relay information in a more timely, efficient, and safe manner. An EHR chat feature lets you seamlessly send and receive files, documents, images, and other patient information at the point of care. IMS Chat, for example, allows you to quickly reference a patient, ICD, or medication in a conversation so that you and your team are on the same page. It's a HIPAA-compliant and fully secure EHR chat feature that lets you share actionable information in real-time.
3. EHR Checklist
Checklists are essential in healthcare. They help improve patient safety, ensuring everyone involved is on the same page and completes their assigned steps in a procedure. A checklist prevents miscommunication since it provides a standardized guide in conducting clinical processes. Even though it's a simple tool, it significantly improves staff productivity and workflow efficiency. Shareable EHR checklists that allow users to assign a particular task or step to an employee improve teamwork and collaboration.
Practices rely heavily on EHRs every day, so why not add checklists to them for better visibility? IMS Checklist, for example, allows practices to add pop-up checklists that appear when each user logs in and out of the EHR. Each assigned task is trackable to ensure accountability. Additionally, EHR-integrated checklists provide seamless access to patient data when completing tasks.
Read More: What is IMS & How Can It Help Healthcare Practices?
An All-in-One Solution for Your Practice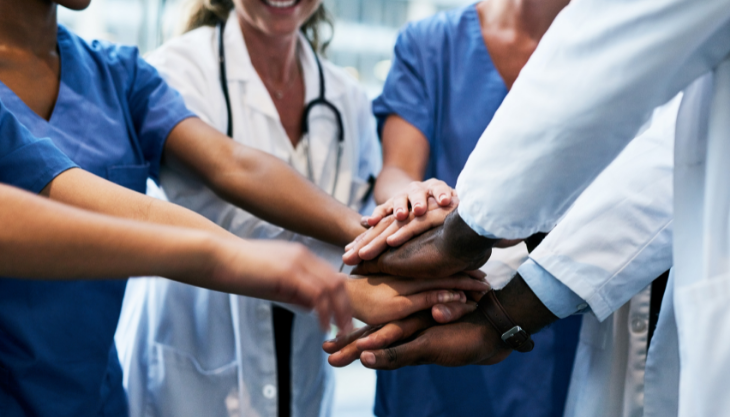 Constant, reliable communication within your practice is the key to quality care. When everyone is on the same page, no important patient detail gets lost, there are fewer medical errors, and patient outcomes improve. EHR-integrated communication tools help you achieve those goals more efficiently.
Intelligent Medical Software (IMS) is an all-in-one EHR, practice management, and office management solution. Along with Electronic Medical Office (EMO), a suite of integrated modules designed to optimize your medical office, IMS provides you with the right communication tools to help your practice create fully digital workflows and manage your operations in one system. Forget about manually relaying patient information that's easily forgotten if not quickly documented. Stop leaving sticky notes on your team's desk hoping they'll see them among the other piles of messages. Use EHR-integrated tools that are secure, trackable, and ensure faster response times and fewer medical errors.
Share this post: on Twitter on Facebook on Google+