IMS Caller: How to Improve Productivity with EHR Call Integration
Healthcare Technology New IMS Feature EMO Office Management
Your telephone is a lifeline between you and your patients, but it can also be a source of frustration for your staff. Continuously ringing phone lines, unanswered calls, voicemails piling up, and long hold times aren't signs of a bad practice, just an inefficient call management system. That's where IMS Caller and bringing call integration to your EHR system can help.
Adding more staff or decreasing your patient load are rarely the right option. Instead, IMS can now help practices manage their phone lines smarter — increasing productivity, lessening the burden on staff, and delivering a boost to patient satisfaction.
Part of a Smarter, More Productive Medical Office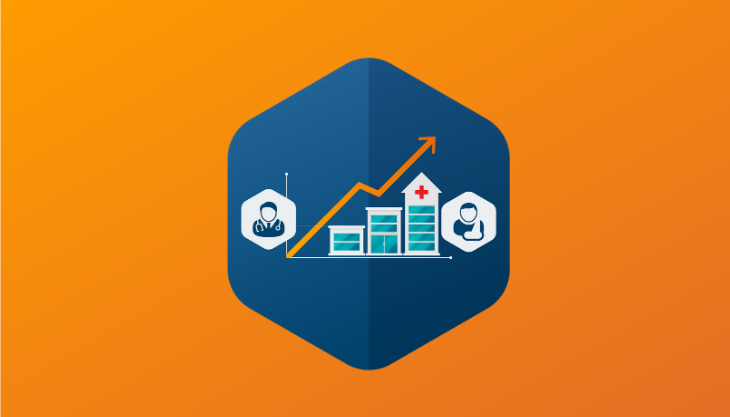 Poor office management has ripple effects throughout your practice, affecting your patients and your revenue. That's why Meditab is redoubling our focus on office efficiency in the latest build of our IMS software, introducing the Electronic Medical Office. From your call management to employee scheduling, EMO is a new suite of EHR-integrated features that helps you optimize your medical office.
IMS Caller perfectly embodies this new type of EHR module, changing how you approach and think about your practice phones. Seamlessly tracking, managing, and even making calls becomes as easy as a click.
Call integration has already made a big splash in other industries, and now healthcare is next.
Click-to-Call & Saying Goodbye to Dialing the Wrong Number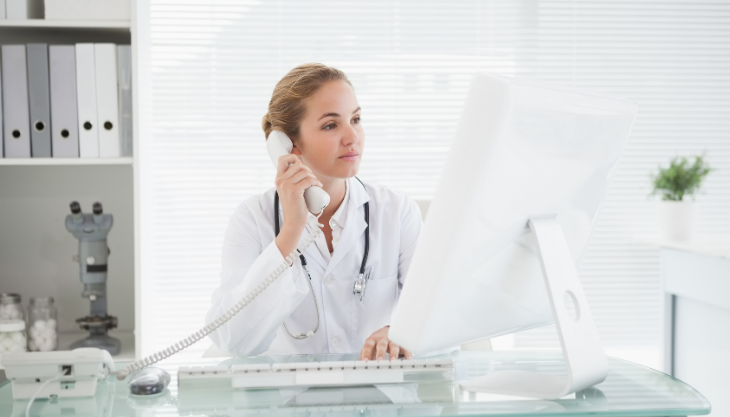 With IMS Caller, every patient, insurance provider, pharmacy, and other contact in your IMS system is only a click away. Whenever you see a number in IMS, all you need to do is click it, and IMS Caller will automatically dial that number for you — no more darting back and forth to get a patient's number. It simplifies the calling process and allows practice staff to reach patients instantly, saving time and energy and letting them focus on providing care.
Simply put, with click-to-call, dialing incorrect numbers will now be a thing of the past.
Call Logs in Your EHR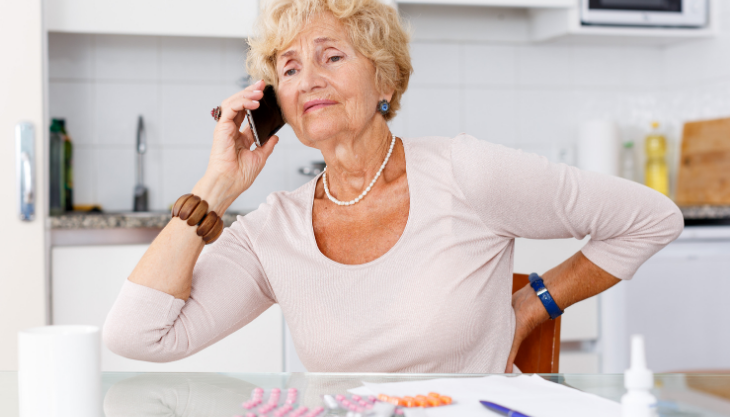 The call log screen in IMS keeps a record of every incoming and outgoing call throughout your practice. Likewise, when you're on a call, the log screen automatically pulls up patient information associated with that phone number. It even has one-click access to any other entry screens in IMS as well.
Consider a patient calling in for a prescription refill. The log screen gives you quick access to a patient's current medication list and the ability to add or approve a refill without switching screens. With just a few clicks, you will be able to satisfy what the patient called for while still on the call.
In case the employee who answered isn't authorized to approve a refill, they can assign a reminder to the person who is. They can even free type a quick summary of the call and request on the same screen.
Proper call documentation goes a long way in assessing a patient's situation and providing an accurate diagnosis.
Voicemail Management Made Easy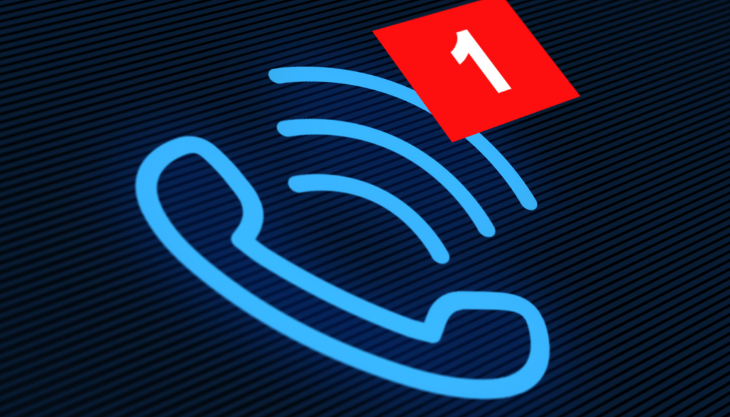 With the voicemail management feature in IMS Caller, you'll never have to worry about complaints regarding unreturned voicemails. Voicemails have a dedicated window in IMS where your staff can go through each one, play it, tag actionable items, or assign it to another employee. No need to go to a separate portal to download voicemails.
For those with larger practices, you also have the option to group voicemails by departments, so tasks stay organized and the burden doesn't fall to one person or department on their own.
Tracking, Reporting, & Putting Call Integration to Work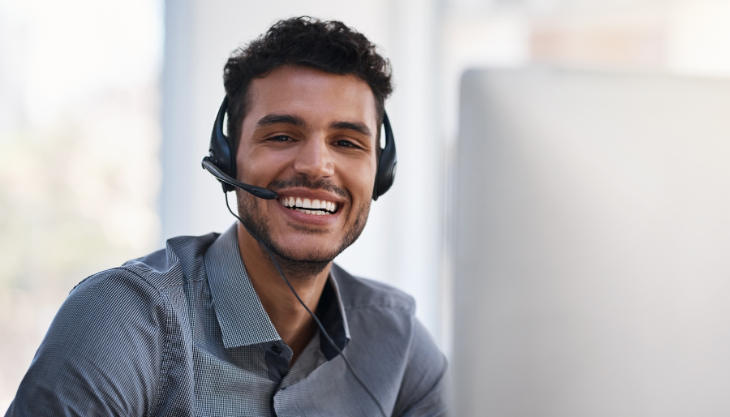 You can streamline the process of making a call, but what about helping improve your staff performance? Empowering your office to take call management to the next level, IMS Caller offers a full tracking and reporting system. The tracking screen includes your call log — with incoming and outgoing calls and voicemails — and includes call details to shine a light on practice productivity.
The Turnaround Time (or TAT) measures the length of time between when a call or voicemail registers in IMS to the time when the log was last updated. If you've established a goal to return all voicemails within the hour, the TAT column tells you which of your staff members are excelling and which ones need a bit more help. Meanwhile, the Aging column tells you the time between now and the original time of the voicemail.
You can even filter by task status to know which assigned calls or voicemails have been addressed and which ones are still pending.
However, that's still only the beginning. You can use IMS Caller to track what type of calls you get the most on a particular day or time. For example, maybe you notice that your office gets a lot of authorization calls in the morning. By tracking these metrics, you can properly allocate staff and resources.
The Missing Piece for a Great Practice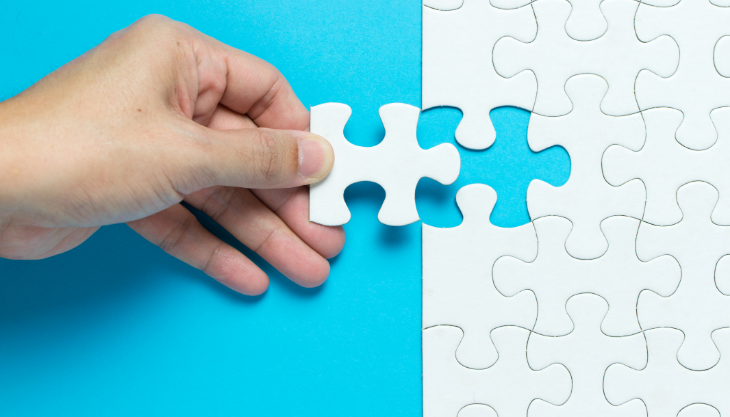 The medical office itself rarely gets the attention it deserves, regardless of how crucial it is to practice efficiency. What makes the difference between a good practice and a great one? It's the little things. It's in the peace of mind you give your patients through continuous and constant communication, and it's in the convenience you can offer your staff.
Reliable patient communication is the key to patient satisfaction, and having an efficient phone system integrated with your EHR can help you achieve just that.
Ready to Learn More About How to Revolutionize Your Medical Office?
You can also find business and office optimization strategies, including call management, in our recent webinar: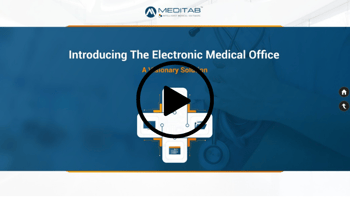 Share this post: on Twitter on Facebook on Google+