6 Ways Practices Can Increase Patient Retention
Marketing & Web Design Patient Engagement Practice Management
Patients today have several options when making a healthcare decision. When they receive unsatisfactory service at one location, they can easily research other options online. Healthcare practices didn't have to think much about patient retention strategies in the past, but technology has made switching to a new provider easier and more prevalent. Patients now want their healthcare experience to match their experiences in the consumer world, expecting convenience and a wide array of selections. Meeting today's patient demand is vital for any practice that wants a long-term, viable business. Following through on patient retention ideas is one of the smartest things you can do for your healthcare practice.
Why is Patient Retention Important?
Across industries, studies show that acquiring a new customer costs five times more than retaining an existing customer. Patient acquisition costs, like creating marketing materials and paid advertising, are more expensive than patient retention costs. Patient retention strategies are often more economical because the consumer is already familiar with your brand, and patients will usually opt for practices they already trust. Additionally, existing customers are 50% more likely to try new products compared to new customers. That means less of you trying to convince patients to try recommended procedures and services and more money for your practice.
Keeping patients creates a great return on investment. Loyal patients will bring in more revenue over time, making the resources you invested into acquiring and maintaining that patient worthwhile. Even just a 5% increase in customer retention can increase profits by up to 95%.
Aside from its cost-effectiveness, repeat patients are crucial to your practice's growth. Happy patients are your best advocates. They share positive feedback, refer friends and families, write positive reviews, and ask about additional services that you offer. Loyal patients, in return, create even more loyal patients.
Patient Retention Strategies for Your Practice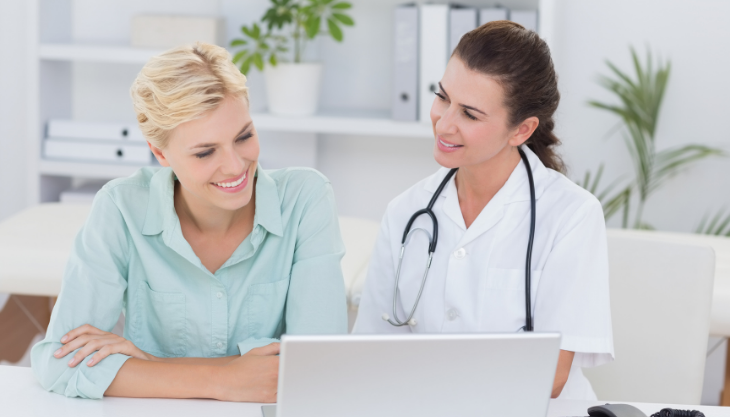 Patient attrition is sometimes inevitable, with factors like proximity and health insurance playing a role. However, there are easy steps your practice can take to keep loyal patients and eventually bring in new ones.
1. Build a Friendly, Helpful Team
In a recent survey, 36.4% of patients left their healthcare provider in the last two years, and one of the top reasons included a poor experience with a healthcare provider and their office staff. Your front desk staff are the first people your patient encounters, whether in-person, online, or through the phone. They set the tone of the patient's visits. First impressions last, so it is crucial to ensure your front desk is friendly, warm, and helpful.
If a patient has questions regarding their statements, they often get directed to your billers. If your billers are rude or condescending when a patient asks a question, they are less likely to revisit your office. One bad experience is all it takes for a patient to stop going to your clinic.
Complement your patient retention efforts by ensuring the rest of your team's goals align with what you want to achieve. A positive customer experience is the driving force that keeps your patients coming back. Patient retention depends not only on the experience with the performing provider or with your marketing efforts but also on how your staff handles a patient.
2. Offer Modern, Online Conveniences
The modern patient values convenience, with 80% reporting that they'd switch providers for convenience factors alone. Complicated scheduling processes and lack of convenient payment options can leave your patients feeling frustrated and increase their chances of moving to another practice.
Patients who work or have other commitments during your clinic hours will have trouble finding time to call your clinic to book an appointment. Online scheduling gives your patients the convenience of making appointments at any time. With an online appointment booking system, patients can see the doctor's availability in real-time and plan their visits accordingly.
Online patient payments are now an expectation, and the future of the provider-patient relationship may depend on the convenience of those payment options. According to a Global Payments Integrated (GPI) survey, 62% of patients' preferred payment method is credit or debit cards. Using EHR-integrated payment processors, like Meditab's partnership with GPI, can help you retain patients who prefer that convenience.
Read More: 5 Advantages Online Payments Bring to Your Practice
Telemedicine is also a great tool to improve patient loyalty and satisfaction. It provides convenient access to care without the burden of travel or taking time off of work. Increasing patient retention is all about increasing patient satisfaction, and that means offering them convenience.
6 Ways Practices Can Increase Patient Retention Video
Read More: Telemedicine vs. Telehealth: What's the Difference?
3. Build Your Online Presence
Maintaining social media accounts and having an updated website are necessities for any business these days, including a healthcare practice. Frequent posting tells your current and potential patients that you are reachable and up-to-date. Interacting with your patients on social media gives your practice a human side and makes your patients feel connected to you. Sharing your medical knowledge and experience through blogging sets you up as a trusted expert in your field. Online platforms are a great way to educate your patients, show off your practice, promote new services, run marketing campaigns, and engage with your community. These strategies help increase client satisfaction, increasing the likelihood of patients coming back to your practice.
If you need help building a website, finding web development services that specialize in healthcare is a smart option.
Read More: 3 Useful Tips to Make Your Practice Website Attract More Patients
4. Continually Educate and Engage Your Patients
Navigating the world of healthcare is sometimes intimidating. Medical terminologies, insurance policies, and copays can lead to confused patients. It's your job to educate them about their visit before and after the appointment. Patient engagement tools like Patient App and Patient Portal allow you to send informative materials to your patients and keep them engaged throughout their health journey.
Automated text messages and emails help you reach out to patients outside of your clinic as well. You'll be able to remind them of any upcoming appointments and reach out to them afterward. You can even message them on their birthday and send holiday greetings. Services like IMS InTouch allow you to send automated and personalized messages to patients. Seeing your practice's name in their inbox helps them remember to schedule a follow-up appointment. Patients feel valued when they receive recurrent, customized communication.
Read More: 4 Steps to Help Improve Patient Communication
5. Ask for Feedback and Learn From It
Surveys are powerful tools to build engagement and know what your patients genuinely think about your practice. Feedback helps you become aware of your practice's weak points and gives you a chance to improve them. You open a communication line to help address the issues causing patients to leave by asking for feedback. When patients feel listened to, it helps strengthen the patient-doctor relationship.
A patient who complains and leaves feedback, even if it's negative, is more likely to stay with you than a dissatisfied patient who just disappears. It shows that they are willing to work with you and build that trust.
6. Improve the In-Office Experience
Make sure that the physical environment you place your patients in is inviting and comfortable. An unwelcome waiting room negatively impacts a patient's overall experience and might cause them to start looking for another practice. According to research conducted by Weatherby Healthcare, 78% of patients care about the design, cleanliness, and comfort of their clinic.
Calm the front desk chaos by allowing patients to check-in themselves through self-check-in apps like IMS OnArrival. You can also use a parking lot check-in app where patients can check-in within a certain distance from the clinic and notify the patient to go directly to the exam room when it's their turn. These tips reduce long lines at the front desk and create a cleaner, safer, and more orderly patient experience.
An All-in-One EHR for Your Patient Retention Needs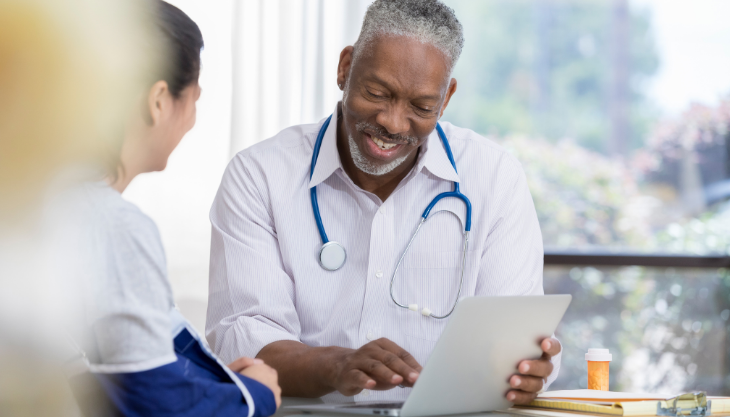 Healthcare today has changed enormously over the past year alone. Meeting your patients' demands will significantly improve their experience and increase their loyalty to your practice. Your patients are now utilizing technology more than ever, and you should too.
Meditab, one of the country's leading EHR software companies, empowers practices to succeed with innovative technology. More than just a typical EHR, IMS integrates every aspect of your practice into one comprehensive ecosystem. It's a practice management, EHR, billing software, and office management tool wrapped up into a single platform. With patient engagement apps, telemedicine, payment processing solutions, and more integrated with the core EHR — you can elevate patient care and keep loyal patients.
If you'd like to learn more about how IMS can help with your patient retention strategies, schedule a demo today.
Share this post: on Twitter on Facebook on Google+