What to Look For in a Patient Appointment Booking System
Healthcare Technology Patient Engagement ABS
There's nothing worse than a chaotic waiting room. Disorganized patient flows can lead to disaster with frustrated colleagues, rushed appointments, and prolonged wait times characterizing day-to-day operations.
Due in part to the pandemic, medical offices are implementing more practice management solutions to eliminate the bottlenecks making traditional patient management so tricky. Patient appointment booking software, in particular, is transforming practices from waiting room purgatories into hassle-free experiences by offloading scheduling processes onto automated digital systems while giving patients more flexibility and control.
What is Patient Appointment Booking Software?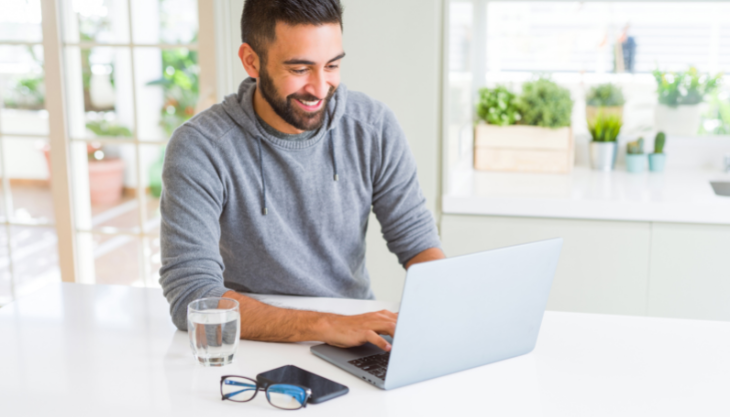 In the same fashion that rideshare and delivery apps changed how we order food and catch a ride, patient appointment booking systems employ the latest technology to provide faster and more efficient methods of scheduling medical appointments. Among other perks, patients can now book a visit from their computer or phone whenever they want, instead of calling the doctor's office.
According to a recent survey by GetAPP, online appointment booking is already becoming the most popular method of scheduling visits compared to email, text, or telephone—phone conversations being the most problematic.
In particular, customers dislike long hold times and having to wait for a business to open to schedule by phone, not to mention the $43 in opportunity costs a patient experiences every time they have an appointment. From talking on the phone, filling out forms, missing work (and wages), and waiting around in the lobby, time is money.
Patient appointment booking systems work to mitigate these hassles through practical scheduling capabilities that save resources for everyone involved.
Read More: How Online Appointment Booking Gets You More Patients
What Are the Top Features of Patient Appoint Booking Systems?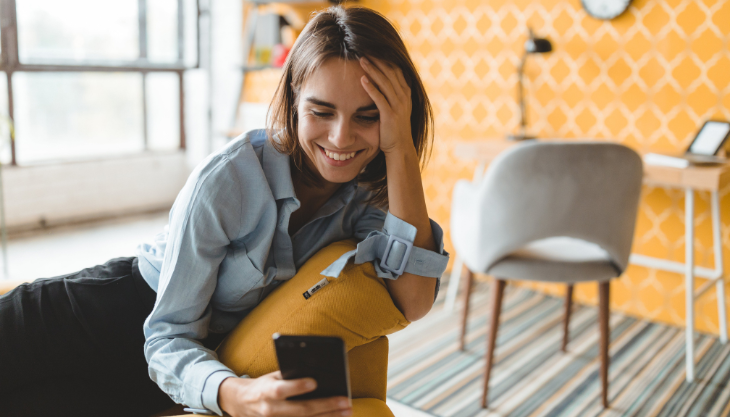 A quality practice management solution will have appointment booking features that ease the stress of coordinating patient care and offer additional avenues to connect with your practice.
For optimal integration, consider patient appointment booking software with the following features:
24/7 Patient Self-Scheduling:
You can't make an appointment after hours if nobody's there to answer the phone—not without an online appointment booking system, that is. As previously highlighted, 24/7 scheduling allows patients to schedule a visit online whenever they have an opportunity or as soon as medical issues arise.
Preregistration:
After taking time out of your day, sitting through traffic, and fighting for parking, the last thing anyone wants to see when arriving for their appointment is a stack of paperwork. With preregistration capabilities, patients can fill out important documents from home or in the car at their convenience.
Automated Reminders:
A system that automatically contacts patients helps streamline essential communications. The best appointment booking software can reach out via text, email, or whichever method patients prefer with appointment verification and reminders. This allows patients to confirm their attendance without wasting your team's attention on more unnecessary phone calls.
Delayed Authorization:
If the goal of appointment booking software is to implement a set-and-forget approach to scheduling, it makes little sense to waste time canceling and rescheduling appointments that shouldn't be approved. With delayed authorization, you'll be able to create a buffer period between appointment requests and confirmations so that you can authorize and arrange visits within your schedule, especially for time-intensive procedures.
Customization Tools:
Extending your physical practice's reach with an online presence is critical to maintaining a relationship with clients and distinguishing yourself from the pack. Look for scheduling solutions that allow you to incorporate personalized branding and tweak the end-user experience to match your specific needs.
International Bookings:
Some scheduling products are limited in their capacity to handle basic patient data like international phone numbers. Systems that instantly accept information from anyone produce fewer headaches and facilitate a broader patient base.
Data Analysis:
Storing appointment-related information digitally allows healthcare professionals to make smarter decisions for their practice's growth. Statistics dashboards turn those records into accessible data points that offer holistic insights into operations so clinics can monitor patient volume and adjust accordingly. A data-driven approach to scheduling helps maintain the right balance between maximizing revenue and delivering quality care.
Software Compatibility and Scalability:
You need an appointment booking system that can integrate with your existing EHR software or works as part of a complete practice management solution. Take the time to ensure you select a flexible product that fits within your ecosystem and can grow with you.
Read More: Top 10 2022 Electronic Medical Records (EMR) Software Features
What Are the Benefits of Appointment Booking Software?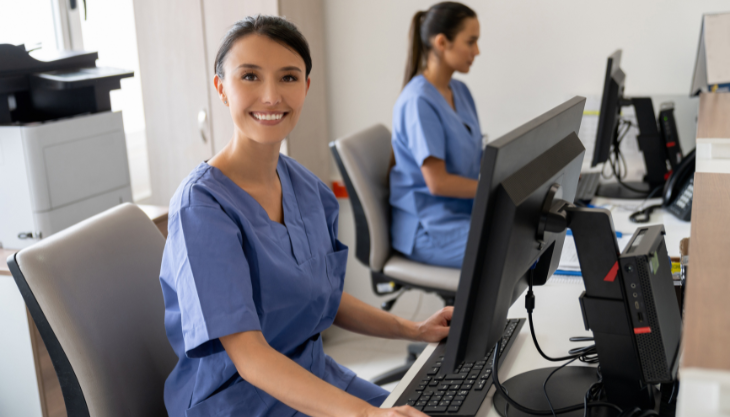 There has never been a better time to jump in and experience the advantages of patient booking software that many practices already enjoy. Having already been proven successful, the medical scheduling industry is expected to grow by 50% over the next five years, indicating that these solutions are hitting the mark and are here to stay.
Get appointment booking software now to stay ahead of the competition while enjoying these benefits:
Increased Efficiency:
A phone conversation with a medical office receptionist can take as long as seven to ten minutes. Conserving time that was previously spent talking to every patient means more appointments per week, fewer double bookings, fewer phone calls, and increased energy to spend on what matters most: your patients.
Reduced No-Shows:
We understand how easy it is to forget an appointment during a busy week, but a few no-shows or late arrivals can set your team back for the rest of the day. The combination of multi-channel reminders, automated two-way communication, and deference to patient preference drastically decreases the amount of missed opportunities.
More Strategic Decision-Making:
Want to know how many patients you'll be seeing per day or how many appointments you canceled last week? Simplify your analytics by bringing a higher percentage of your booking process into the digital space with appointment booking software. You'll gain data-driven insights into your practice's functions and discover strengths and weaknesses via relevant metrics.
Happier Patients:
It's harder to find and attract new patients than to keep the relationships you've already built. If you offer a great experience from scheduling through payment, people are more likely to come back or promote your services to others.
Read More: 6 Ways Practices Can Increase Patient Retention
Meditab Appointment Booking System (ABS): Patient Care Perfected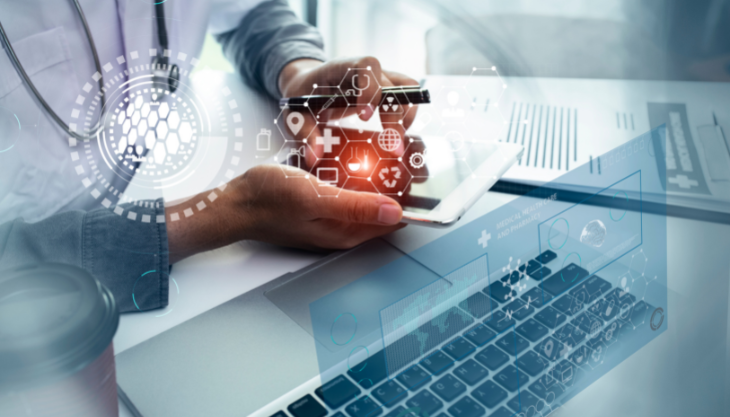 Not all patient appointment booking systems are created equal. Meditab's Appointment Booking System (ABS)—a value-added service for the company's flagship EHR Intelligent Medical Software (IMS)—elevates patient booking to new heights with all the features and benefits you expect from an excellent scheduling platform and more.
Combined with a customizable EHR platform to match the needs of your specific industry, you can trust Meditab to build your dream practice management and appointment booking solution from the ground up.
Share this post: on Twitter on Facebook on Google+