How Is the Pandemic Changing Primary Care?
TeleHealth COVID-19 Primary Care
Primary care has played a vital role in battling COVID-19. Although hospitals and ICUs have rightly received the majority of the attention, primary care practices have played a crucial role in stopping the spread. In adapting to combat the pandemic, though, primary care has likely changed forever.
Marking the anniversary of the COVID-19 lockdowns, we previously analyzed the pandemic's effects on medical practices in general. Primary care in the pandemic stands out, though, and will likely see some of the longest-reaching effects.
Family practices and other primary care providers made sure that patients still had access to continuous care, prioritized preventive health, and are helping keep diseases at bay. As patients' first contact, they have also treated milder COVID cases, preventing some hospital systems from being overwhelmed.
Now, new technology and improved processes are making lasting marks on what patients expect and what doctors can offer.
Telehealth Isn't Disappearing Anytime Soon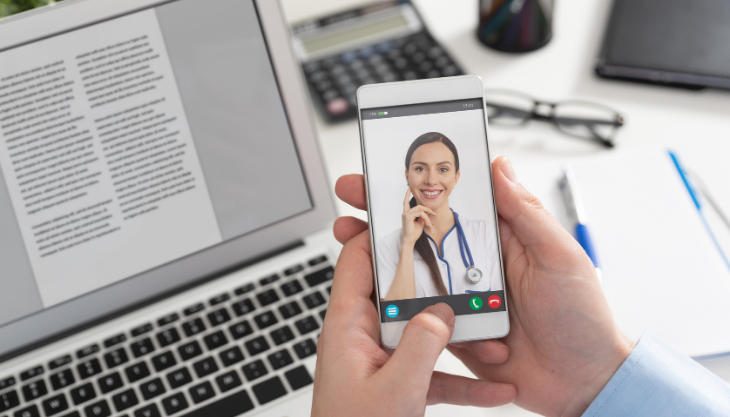 The past year highlighted the importance of Telehealth, and independent studies confirm that Telehealth will be a part of health practices in the future. Also, providers are pointing to patient demand as the number one factor in the increased use of video and phone visits.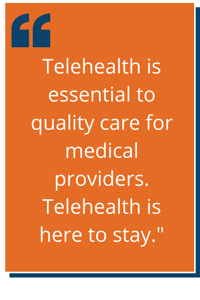 "Telehealth has blossomed from the pandemic," Dr. Yvette Hargrove-Brown tells Meditab. As Global Administrator of Clinical Medica General (CMG), she oversees operations for the Los Angeles-based practice. "With patients still bedbound and sick, Telehealth is essential to quality care for medical providers. Telehealth is here to stay."
Dr. Hargrove-Brown goes even further to say that providing expanded services like Telehealth directly affects how patients view their primary care providers. "The patients see how CMG continued to provide quality care and render services during these uncertain times. The patients understand that we really do care for their health and well-being."
Read More: 10 Tips to Improve Your Telehealth Sessions
Even though transitioning to Telehealth hasn't been easy, practices across the country have adapted and found what works best for them and their patients. One primary care clinic overcame the technological barriers by changing the way they do virtual visits. Partners in Primary Care, a senior-focused clinic based in Louisville, Kentucky, conducted drive-by visits for patients without internet access. Patients would stay in the parking lot of their clinics, and medical assistants would bring iPads to the patient's car. That way, patients could still conduct the visit virtually with their physicians.
The Rise of Remote Patient Monitoring Technology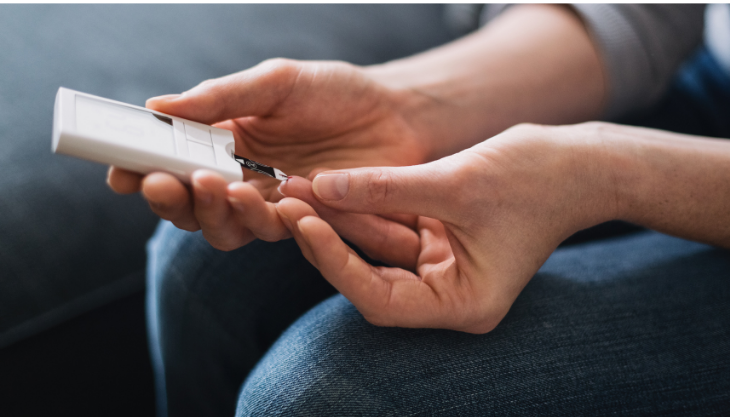 Along with the rise of video visit capabilities, we've seen an increase in Remote Patient Monitoring (RPM) as well. RPM enables patients to manage their health conditions without visiting their primary care providers for a standard check-up. It uses technology and mobile devices to gather patient data outside of a traditional healthcare setting and send it to a healthcare provider remotely.
To ensure continuity of care, Oak Street Health, a national network of primary care centers, started a large-scale remote monitoring program. They distributed medical equipment like oximeters and thermometers to home-bound patients, allowing providers to still check-in with their patients daily.
Read More: EHR Must-Haves to Provide Remote Care Anywhere, Anytime
Speaking with Healthcare IT News, Arwin Soetanto of Lifestyle Medical, a primary care practice in Riverside, California, explained, "With the RPM technology, we have been able to continue achieving positive impact virtually during the pandemic."
The practice ordered blood pressure cuffs, glucometers, and scales for their patients and integrated them with their smartphones. RPM's adoption produced positive health outcomes, and Lifestyle Medical will continue to use the technology as an integral part of its care even after the pandemic.
Payment Model Reform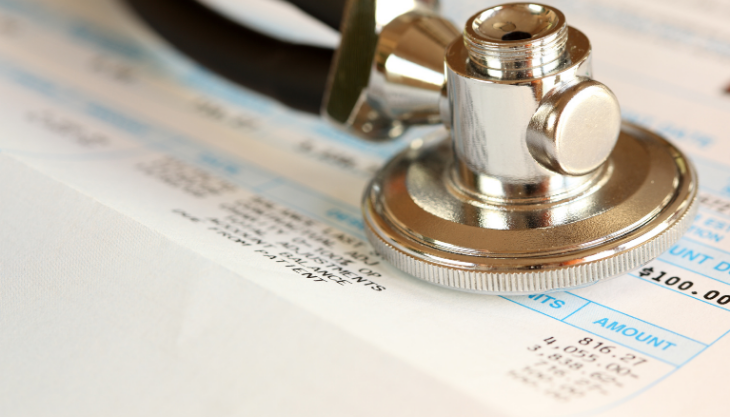 When the pandemic started, primary care clinics, in particular, lost millions in revenue because of their heavy reliance on in-person visits. Even though the adoption of Telehealth and last year's CARES Act allowed practices to start making up for the revenue loss, it was still inadequate.
A family and internal medicine provider with CMG, Dr. Carmencita Llado doesn't mince words about the difficulties she and other primary care providers encountered. "We definitely had less patients coming in during the pandemic," she told Meditab. "It's gotten better. But we still have very anxious patients, especially seniors."
More than that, there's also the ongoing economic crisis. "We're seeing more patients with financial problems," Dr. Llado continues. "I've had some patients refuse tests or treatments, sometimes very important things, because they lost their jobs and have been out of work for six months or more."
Those are ripple effects that spread throughout the medical field. Dr. Llado adds, "Some of my friends — especially with private practices — they're having a hard time."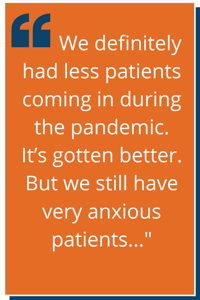 The financial turbulence has only strengthened calls to change the way doctors are reimbursed. Though health economists have long advocated for the "fee-for-service" payment model, the pandemic has renewed the push to get rid of it. While the model usually ensures providers receive payment for each service rendered, the last year emphasized the fact that doctors don't get paid at all when they can't see patients.
Proponents for the change say shifting to a system that rewards providers for patient health outcomes rather than individual services is the answer.
Brian York, Vice President of Coverys, spoke with Healthcare Innovation and said, "During the first COVID-19 surge, many providers who transitioned to value-based fared better than those who leaned entirely on fee-for-service models. For these providers, revenue remained consistent during lockdowns while elective procedures were delayed and canceled, further underscoring its value to providers."
A value-based model rewards providers for helping patients improve their health, reduce the incidence of chronic diseases and live healthier lives, all of which became crucial to combatting COVID-19.
Read More: 6 Ways Primary Care Physicians Can Promote Health and Wellness
One popular option is the soon-to-launch Medicare Primary Care First program. Launching April 1st across 26 states, providers will receive a fixed per-patient monthly fee along with up to a 50% bonus if they meet specific health goals.
Consequently, doctors will receive penalties of up to 10% if they don't meet the standards.
Private insurers are also using the pandemic to accelerate payment reform. Blue Cross and Blue Shield of North Carolina, for example, are providing financial incentives to primary care practices to switch from fee-for-service. Meanwhile, Independent Health is giving primary care practices a fixed payment per patient to improve cash flow during the pandemic.
Embracing Change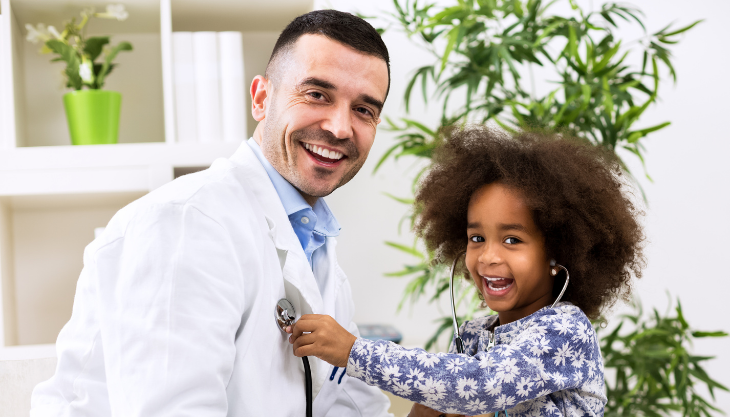 Despite the challenges encountered early in the pandemic, it highlighted the opportunities for strengthening primary care. Providers who were once reluctant about technology finally embraced its full potential. Clinics adopted strategies for a crisis-proof practice, and patients took notice.
Throughout the pandemic, Dr. Hargrove-Brown of CMG says she's seen a difference in the level of appreciation her practice receives from patients. More than that, though, she thinks it will continue beyond the pandemic. "It will last because health is something that is essential and dear to all of us. And it's an appreciation that we are still here for our patients."
Meditab is a healthcare software company dedicated to supporting practices with free resources and expert insight.
Share this post: on Twitter on Facebook on Google+