Discover the Essentials of Mandatory EPCS Compliance
With the ongoing abuse of opioids across the country, certain states have begun requiring a level of electronic prescribing of controlled substances (EPCS). This is intended to help deter the misuse of opioid prescriptions, and the abuse of such, leading to the many overdoses and deaths plaguing the public. Electronic oversight of opioid prescriptions is also intended to reduce "doctor shopping," where patients solicit multiple practitioners in an effort to circumvent prescription dosage limits. It can further reduce the risk of prescription theft, document alterations, or outright fraudulent prescription writeups.
Is Your State EPCS-Mandated?
For health practitioners, it's essential to know if EPCS regulations are already in effect for your state or to be aware if the deadline for these policies is swiftly approaching. This way your practice doesn't get left behind in the evolving regulatory industry, and you also reduce the potential risk for patient abuse or fraud in your clinic.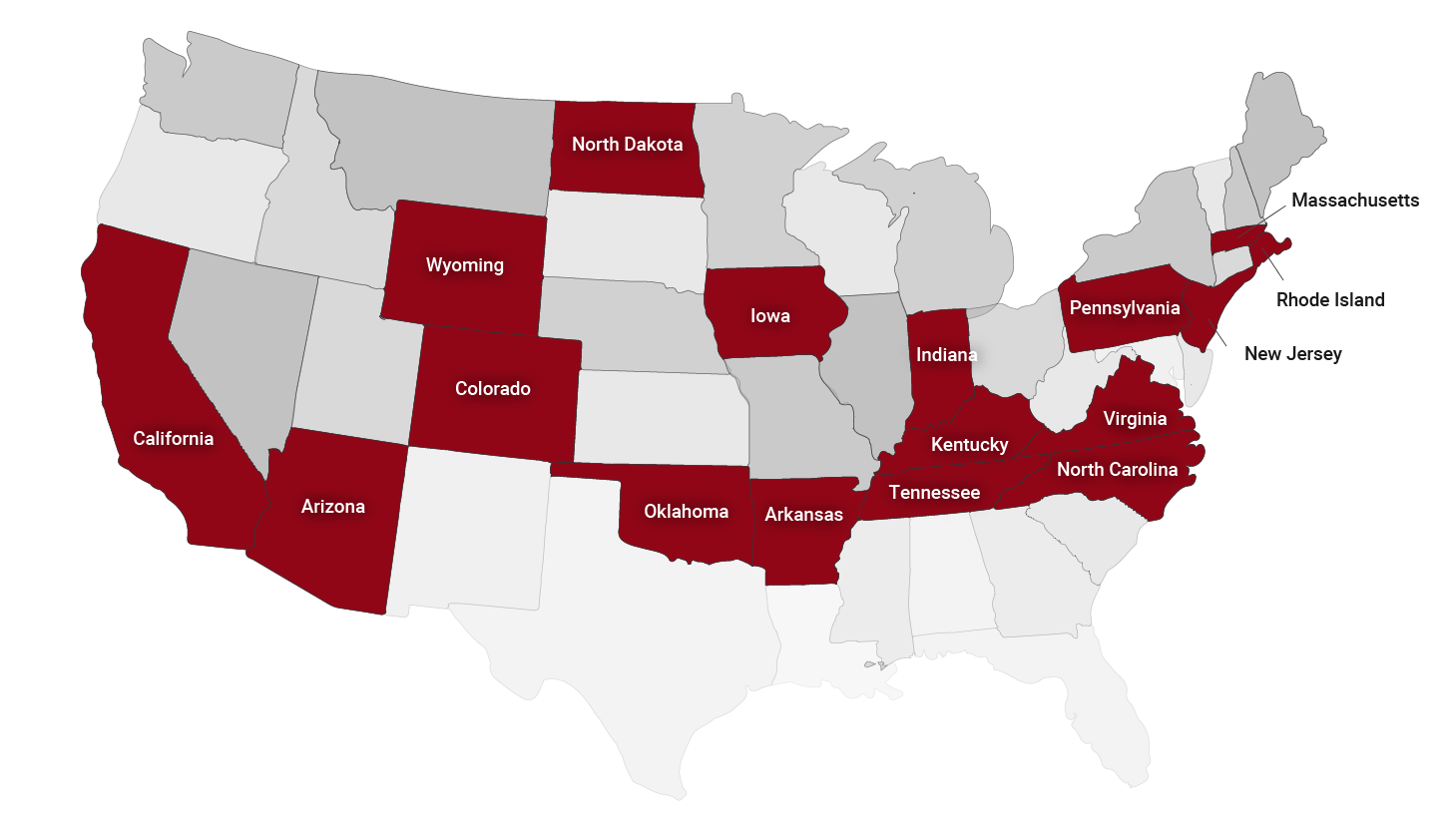 Current & Upcoming EPCS Deadlines
October 24, 2019
January 1, 2020
Arizona
Iowa
Massachusetts
North Carolina
Oklahoma
Rhode Island
May 1, 2020
July 1, 2020
North Dakota
Tennessee
Virginia
December 31, 2020
January 1, 2021
Arkansas
Kentucky
Wyoming
July 1, 2021
January 1, 2022
You can also view a map of state EPCS statuses and updates via the EPCSGold.com site.
History of EPCS
EPCS legislation began in earnest as recently as 2016, when New York became the first state to enforce such a policy, even before it was federally mandated in October 2018, through the signing of the SUPPORT for Patients and Communities Act. This included an electronic prescription standard for all controlled substances listed under Medicare part D drugs. This also instated a deadline for other states to establish their own EPCS standards by January 1, 2021.
Since then, 21 other states have already implemented EPCS regulations, with 17 more lined up for future enactment and 5 with legislative proposals being considered.
The U.S. Drug Enforcement Agency (DEA) have provided a set of compliance guidelines for providers, vendors, and pharmacies to follow with EPCS. Such a system must include:
Certification of the EHR/e-prescribing application
ID proof that a provider is authorized to prescribe controlled substances
2-step access control for EPCS permissions for approved prescribers
2-factor authentication for providers who sign an EPCS prescription
Comprehensive compliance reporting and auditable events and security incidents documentation
Prescription Drug Monitoring Programs (PDMP)
EPCS regulations have gained popularity for its strict safety measures for both patients and practitioners. It has also been widely incorporated due to its effectiveness in highly reducing practitioner fraud. EPCS systems are most often used in synch with a prescription drug monitoring program, which helps identify drug-seeking and drug abuse behaviors among patients, through pharmacy-submitted customer data.
If you're a healthcare provider with the ability to prescribe controlled substances, it's highly recommended to apply for PDMP access immediately via your state's government website. You'll be able to view patient prescription histories and medication disbursement, which can help inform your future prescription choices in their case.
EPCS Joined With PDMP and EHR
For heightened efficiency and effectiveness, practices are discovering how EHR systems are able to integrate EPCS mandates and connect with PDMP management. This helps make tracking controlled substances and prescriptions fit seamlessly within the normal workflow while keeping it easier to remain in compliance with state regulations.
Have questions about EPCS and your clinic, or how our EHR solutions can make EPCS a powerful tool in your office? Email us at vas@meditab.com or contact us today!
Share this post: on Twitter on Facebook on Google+