Dr. Aarti Kapur: Championing Collaborative Care For Her Community
Physician Well-Being Mental Health Provider of the Month
In the case of Dr. Aarti Kapur, a psychiatrist in Burlington, North Carolina, the saying "there's no place like home" resonates with her more than most. "I actually grew up in Burlington. My dad practiced here for about 30 years, and when I went to residency, I wanted to come back home to practice," Kapur says proudly.
Determined to give back to her community, Dr. Kapur established a solo private practice in 2009 to treat her fellow Burlington residents struggling with their mental health. "I treat a variety of mood disorders as well as anxiety disorders and personality disorders," she explains, "I'm primarily concentrated on psychotropic medication management, but also do individual therapy for patients."
Building a Collaborative Care Network
Tucked away along Route 70 in the heart of North Carolina, Burlington is a small town of just over 50,000 people. "I prefer practicing in a smaller town where there's a closer collaboration with the primary care doctors and sub-specialists," Kapur explains.
Throughout her career, Dr. Kapur has wholeheartedly believed in a collaborative care approach to treating her patients. "I collaborate with other therapists in the community that do cognitive behavioral therapy, dialectical behavior therapy, acceptance, and commitment therapy. And they help co-manage my patients."
Despite her working closely with several other providers, Dr. Kapur maintains a sense of autonomy, "I really enjoy having a completely private practice that's independent of a large healthcare system."
Over time, Kapur has grown the network of providers she works with. "As my patients needed therapy, I started to refer out to the community and started to establish relationships with therapists in the community. And that's pretty much how it started," she recalls. Kapur works intensely with about ten different therapists, ensuring that her patients get the best care from the best providers possible.
Serving Her Hometown and the Medical Community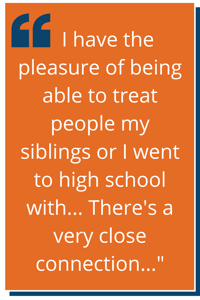 As a proud Burlington native, practicing in her hometown comes with a more profound sense of fulfillment for Dr. Kapur. "I have the pleasure of being able to treat people my siblings or I went to high school with," she says, "So there's a very close connection to some of the people that I treat, which I very much enjoy."
"A lot of my patients are fairly high functioning but are struggling with everyday issues that contribute to anxiety and depression," says Kapur, whose fascination with the human brain and behavior sparked her passion for mental health. "I was also interested in neurology, but with psychiatry, I found that I was also fascinated with individual therapy."
"It's rewarding to see somebody go from a state of crisis and be able to put their lives back together and be able to find that happiness again and enjoyment out of life."
A Rough Year For Mental Health
The pandemic has been hard on everyone, but Dr. Kapur is committed to helping her patients get through these difficult times. "I have seen a lot of stress associated with COVID in the healthcare system, as well as mothers that are struggling to balance both work and staying at home with their children. Having to homeschool their children has been a stressor too, " she reveals, "I have several patients who are working in industries that got hit pretty hard with COVID and have struggled with unemployment."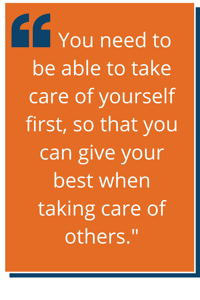 Knowing full well that her peers in the medical community are just as susceptible to stress and depression as any, Dr. Kapur also offers her services to healthcare providers. "I do specialize in some physician burnout, as well as physician resilience."
With the medical industry being under more pressure than perhaps any other part of the country, Dr. Kapur has witnessed the pandemic's unfortunate impact on her fellow medical professionals. "I have seen increased stress in my patients, especially with the healthcare population that I treat, including nurses and providers," she says.
Seeing the grim reality the medical community faces, Kapur shares a timely piece of advice for her fellow healthcare workers. "Make sure you take care of yourself so you can take care of other people. You need to be able to take care of yourself first, so that you can give your best when taking care of others."
Patients' Positive Response to Remote Care
Realizing just how critical her services are during the pandemic, Dr. Kapur didn't waste any time and quickly adopted remote care into her practice. "I would have to say within an hour I transitioned," she says proudly. "About 90 to 95% of my patients I'm seeing through telemedicine. About five to 10%, I will see live in the office, usually upon special request or if it's a specific, complicated case."
Initially concerned with her patients not being able to suddenly adjust to a remote care setup, Kapur breathed a sigh of relief upon seeing their positive feedback. "I'm very surprised and pleased with how well patients have adapted to it. And it has been more convenient for them. So there are fewer missed appointments."
Read More: 10 Tips to Improve Your Telehealth Sessions
Savvy with modern technology herself, Dr. Kapur found the move to remote care smooth and seamless, saying, "Technology wise, it was not a difficult transition."
However, she admits that the backend aspect is what's proving to be a challenge. "When it comes to some of the paperwork and administrative pieces of it, it can be difficult since we're not seeing our patients live in the office. It can be harder to scan insurance cards. It can be more difficult to get consent signed," she says.
Mental Balance & Finding a Way Forward for Providers and Patients
The disruption the pandemic has caused in the medical industry didn't only mean drastic shifts in care delivery. For Dr. Kapur, it's also shone a spotlight on the need for people to find new activities that make them happy and relieve stress. "I'm big on horseback riding these days," she quips.
No stranger to juggling multiple responsibilities and obligations, Kapur understands the importance of striking a balance between work and personal life. "Some of my biggest challenges are having to manage both inpatient hospital work and my outpatient practice," she explains. "Because I'm a provider in a smaller town, there are very few psychiatry providers here. So as a result, I am very busy. And so trying to balance work and life is a struggle."
With increased stressors and anxiety due to the pandemic, Kapur underscores the steps medical professionals should take. "Block off time for yourself in your schedule, making sure you get adequate sleep and rest. Still engage in non-work activities on a regular basis so that you have that work-life balance."
Especially when it comes to helping your patients, finding a way to keep yourself happy and healthy is key. For her part, Dr. Kapur is doubling down on doing all she can for her community. Despite the challenges of the past year, she's still taking that extra step to join with colleagues to keep improving the mental health of her hometown.
Want to Read About More Inspirational Providers?
Check Out Our Previous Provider of the Month: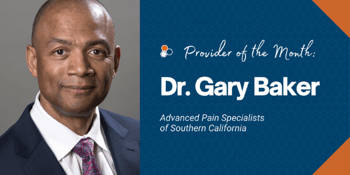 Dr. Gary Baker: Serving His Country, Patients & the Medical Community
Meditab is a software company devoted to supporting practices and providers throughout the medical industry.
Share this post: on Twitter on Facebook on Google+