IMS EasySign: Revolutionizing Patient Forms Through Improved Mobility
Healthcare Technology mHealth Practice Management
With more patients accustomed to mobile conveniences, you need more than just digitization to thrive and succeed. Adding better mobility to your workflows and processes will give you that much-needed edge over your competitors and instantly make your practice more appealing to discerning patients.
The patient intake and form-signing processes are vital stages of patient care. It's where practices usually collect the necessary patient forms for consent and authorization. However, it's also a source of headache for patients and medical staff members alike, especially those working in practices that still use either paper-based forms or traditional electronic health record (EHR)-integrated digital forms.
The traditional form-signing process is prone to organizational risks, collection challenges, and storage limitations. A recent survey found that 63% of providers say that poor document storage and retrieval capabilities expose their consent process to undue risks.
This is why taking your form signing process mobile is key to improving patient and staff experience. On top of streamlining your patient intake workflow, it also makes file management safer and more convenient.
Read More: 3 Ways Mobile Solutions Can Streamline Your Organization
Embrace Digital Patient Forms & E-Signature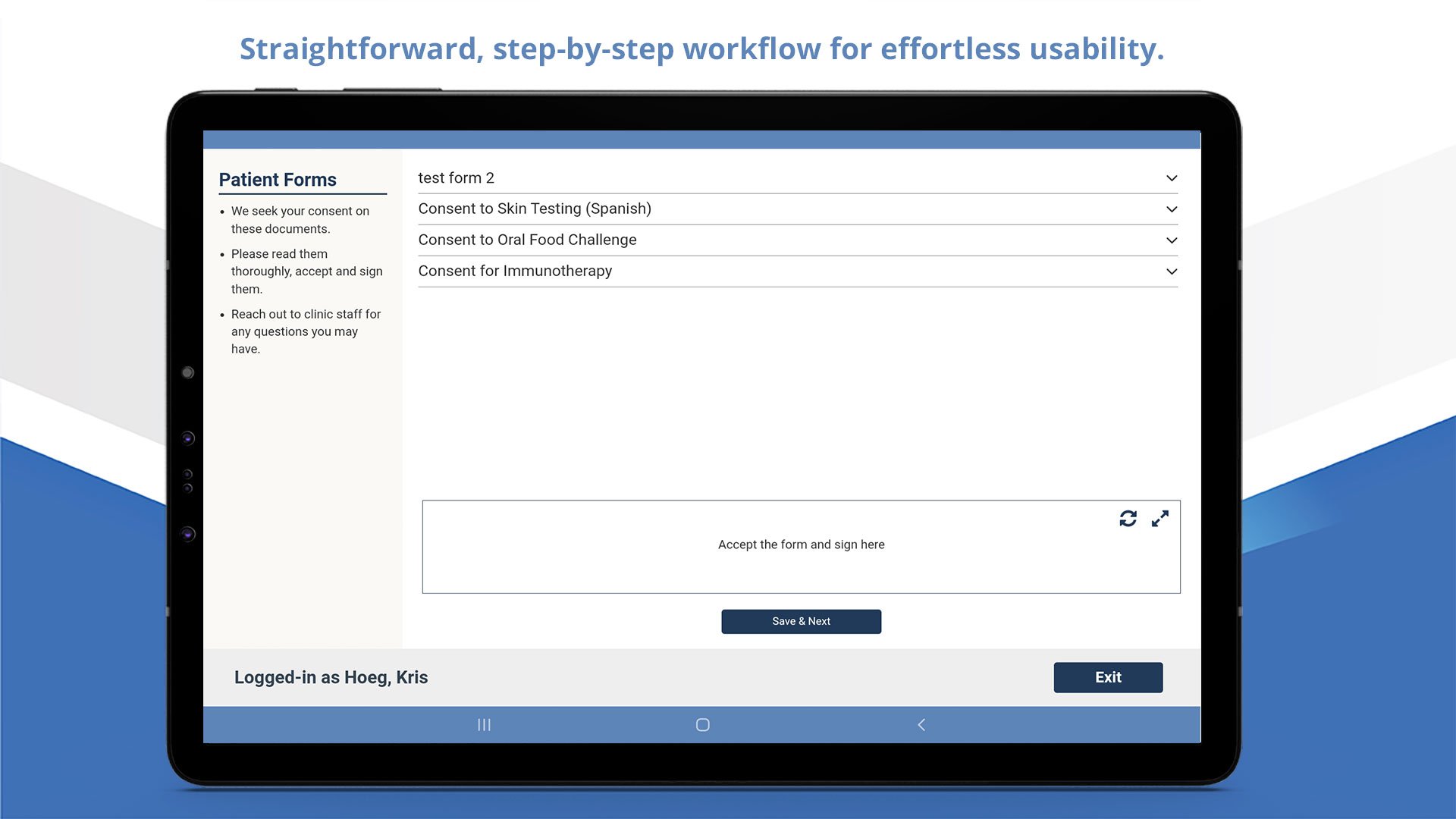 Besides the heavy administrative burden it puts on your staff, a traditional form-signing process can also hurt patient satisfaction rates. Especially today, where consumerist mindsets heavily influence patient expectations, the last thing you want to do is overwhelm them with paperwork.
Generally, patients prefer to deal with as little paperwork as possible. However, having them fill out and sign forms on a computer doesn't improve the experience. They still have to scroll through several pages of documents and use an unreliable signature pad to sign them.
You can meet your patients' demand for better convenience by making your form-signing process more mobile. From reducing waste and cost to improving data accuracy, security, and patient experience, mobile digital forms bring immense benefits to your practice.
Read More: EHR-Integrated Mobile Apps: How to Avoid Third-Party Stress
How IMS EasySign Can Help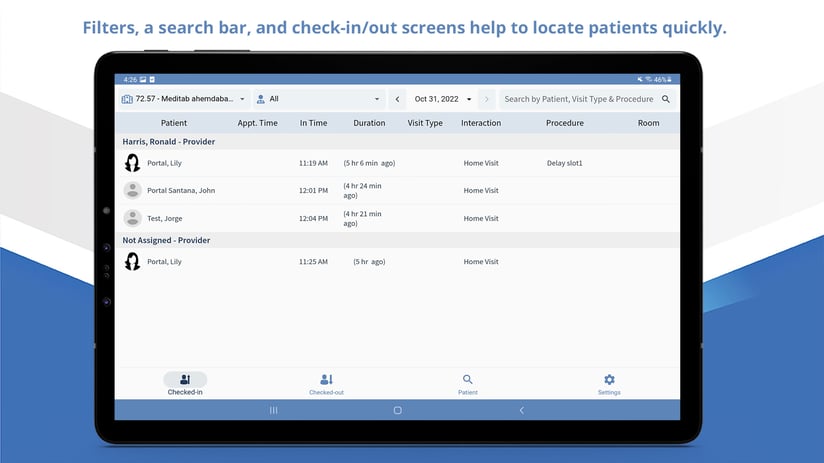 A cornerstone addition to Meditab's flagship EHR software, Intelligent Medical Software (IMS), IMS EasySign takes a more advanced, innovative approach to digitizing patient forms. A mobile application introduced as part of IMS's latest build, IMS EasySign enables your patients to read and sign forms from your clinic tablets, adding much-needed mobility to your form-signing process.
Read More: IMS Build 29: Enhancements for Improved Workflow Automation
Imagine getting all ad-hoc consent forms signed in seconds—it can save your staff and patients so much time while significantly improving patient flow and productivity.
Consistent with Meditab's user-centric approach to innovation, IMS EasySign puts all potential users at the heart of its interface. That means a more convenient patient navigation experience and complete control for you and your staff.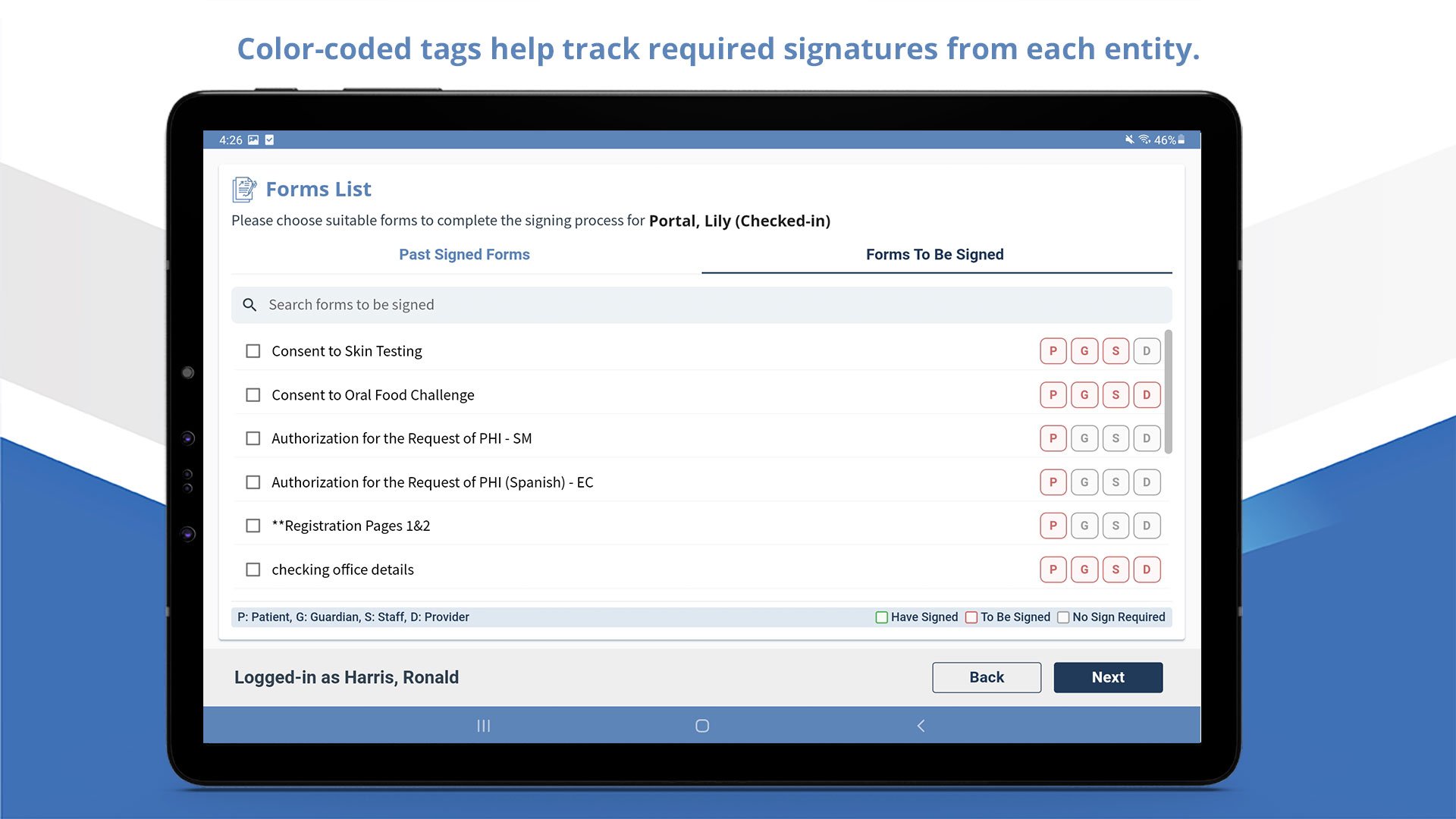 Here are some of the many things you can do with the IMS EasySign app:
Collect forms independent of any appointment or procedure
Track previously signed and still-to-be-signed forms
Search for patients by name or chart number
Quickly access forms for checked-in or checked-out patients
View required form signatures with patient, guardian, staff, and provider tags
Automatically add signed forms to patient records once saved
Restrict any unwanted navigation with a secure PIN
Choose from a variety of app themes for a customized look
Put Your Front Desk at the Forefront of Innovation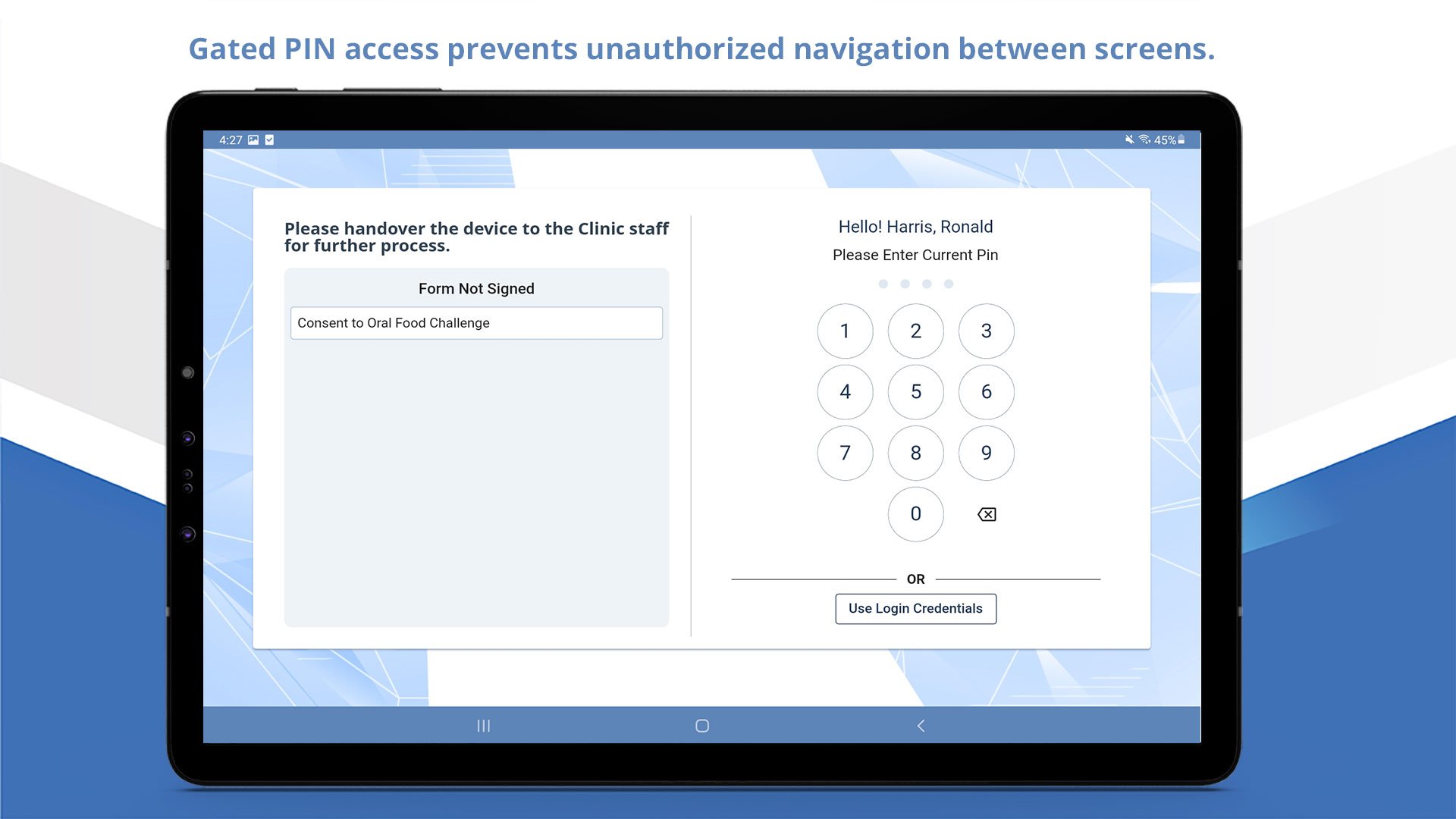 With consumerism driving patient demands and expectations, the need for workflow mobility is more significant than ever. And what better place to start your practice's mobile transformation than with your front desk workflows?
From patient intake to the form signing process, adding better mobility to your front desk workflows sets the tone for the entire patient experience. Introducing mobile digital patient forms and e-signatures into your workflows may seem like a drop in the bucket. Still, their advantages create a ripple effect that can be felt across all areas of your practice.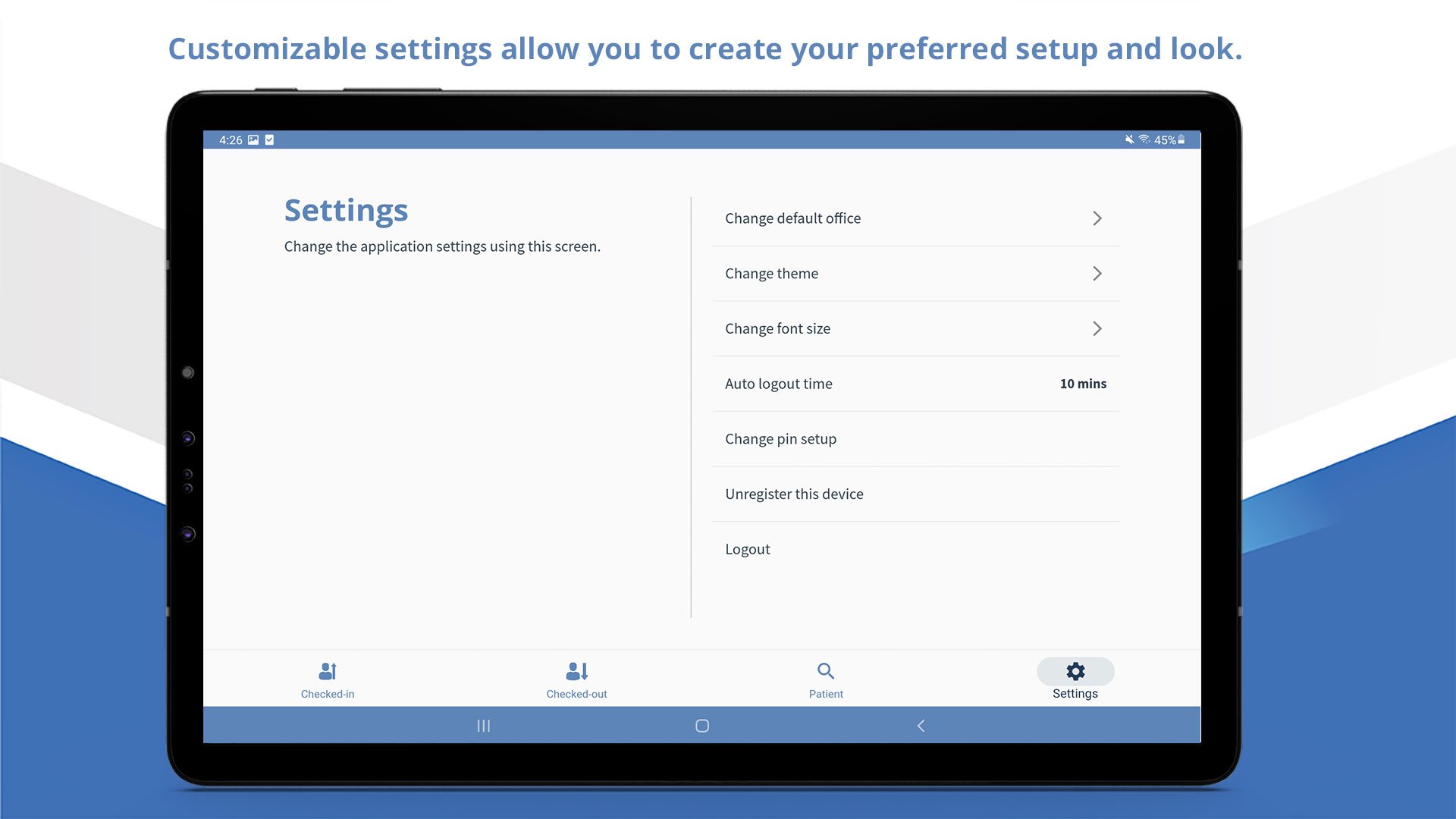 Embracing mobile digitization is the best way forward in today's healthcare environment, and IMS EasySign meets that need in the form of a handy app.
Share this post: on Twitter on Facebook on Google+