3 Ways Mobile Solutions Can Streamline Your Organization
Mobile health applications are poised to revolutionize the way physicians manage their practices. Between 2013 and 2016, annual mHealth app downloads nearly doubled from 1.7 billion to 3.2 billion.
From both physician and patient perspectives, mHealth apps can streamline the care process in a number of ways:
1. Allow Physicians to Chart from Any Device
A mobile EHR application allows physicians to chart from any mobile device with an internet connection. This means physicians don't need to be chained to a desk to complete important clinical documentation improvement (CDI) tasks.
This type of desk work takes up an enormous amount of time everyday.
According to a study published in the Annals of Internal Medicine,
physicians spend 27 percent of their working day with patients and 49.2 percent of their time on documentation and other desk work.
In the examination room, things aren't much better. Even when physicians are with a patient, they spend 37 percent of the time on EHR work, on average. Moving to a mobile solution could help physicians spend more time treating patients and less time charting at a computer workstation.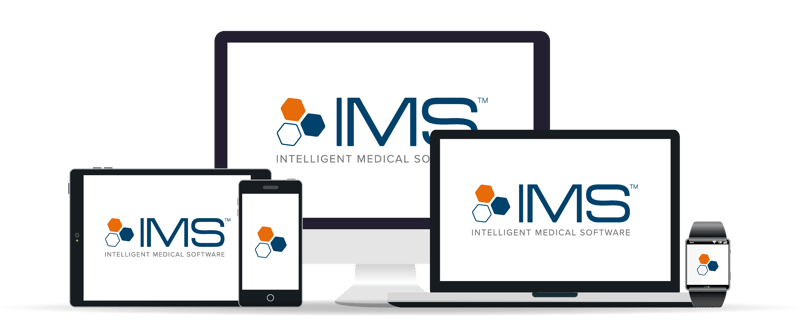 2. Increase Patient Engagement Levels
Mobile health applications aren't limited to professional settings. Patients who use mHealth apps to monitor their physical well being and to communicate with their providers may be more engaged.
A patient-facing mHealth app can help patients make and keep their scheduled appointments, refill prescriptions and send secure messages to their primary care doctor. This gives patients the power to take an active role in their own healthcare. With more information at their fingertips – including access to personal health records, patients will be better equipped to make informed decisions regarding current and future treatment plans.
3. Manage Appointments with a Tap
Besides a waste of professional time, missed appointments can cut into an organization's bottom line. Healthcare Finance News reported that an open or missed 60-minute slot costs an average of $200 in the U.S. On a national level, that adds up to roughly $150 billion.
With a connected application, physicians can manage appointments on the fly. A last-minute cancelation could be a lucky open slot for another patient. When doctors and patients are able to communicate within the same mobile platform, these kinds of schedule changes occur at a moment's notice. That means patients have the chance to see their provider when a slot opens, and physicians can better protect their revenue.
In essence, there's almost no area of the healthcare industry that will remain untouched by mHealth solutions over the next few years. As patients and doctors become more connected via mobile technology, the industry as a whole can focus on providing better and more meaningful outcomes.
Want to Learn More?
Share this post: on Twitter on Facebook on Google+