Dr. Keshavpal Reddy: Serving the Community By Healing the Marginalized
Healthcare Technology Mental Health Provider of the Month
For Dr. Keshavpal Reddy, healthcare has been a lifelong calling.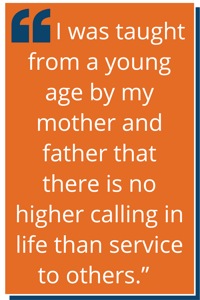 At an early age, Dr. Reddy became drawn to medicine by the strong personal values his parents instilled in him growing up, which emphasized helping others. With this foundation of care and compassion at heart, Dr. Reddy began his path toward becoming a prominent figure in the field of clinical psychiatry and a director at multiple institutions.
"I was taught from a young age by my mother and father that there is no higher calling in life than service to others," he said. "My sister also mentored me in my journey through my medical training, for which I am forever grateful."
To this day, Dr. Reddy carries his family's principles with him as he provides psychiatric care to a diverse community and prioritizes helping those often left behind by an apathetic medical establishment.
Leading the Way in Mental Healthcare
Over the last twenty-two years, Dr. Reddy has focused on practicing in-patient and outpatient psychiatry at the Triad Psychiatric & Counseling Center in Guilford County, North Carolina, and consulting at various drug and addiction treatment facilities in the area.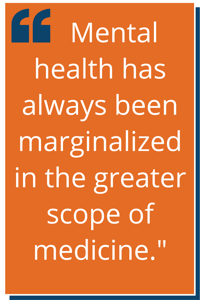 While passionate about many fields of medicine, his expertise lies in mood and anxiety disorders, ADHD, schizophrenia, alcohol and drug treatment, dementia, and adolescent psychiatry. For someone dedicated to helping patients when few others will, this focus is unsurprising.
"Mental health has always been marginalized in the greater scope of medicine," he said. "These patients have always fallen through the cracks and historically have never been provided adequate care for their conditions."
Fortunately, attitudes towards mental health services have changed in recent years, and Dr. Reddy has been part of that movement. As a frontline mental health practitioner and expert lecturer, his advocacy for destigmatization has helped pave the way for a new era of mental healthcare and has been a model for how mental health should work concerning the less fortunate.
Read More: 988 Hotline: Preparing Your Practice For the Surge in Patients
A Patient-First Philosophy
Dr. Reddy has answered the call to serve throughout his 30-year career by not only offering mental health services but catering to marginalized communities.
As an addiction psychiatrist at the Triad Psychiatric & Counseling Center, Dr. Reddy is proud to work at one of the only centers in his area to accept most, if not all, Medicaid and MCO/LME plans.
"Our goal is to put patient care first and everything else second," he said.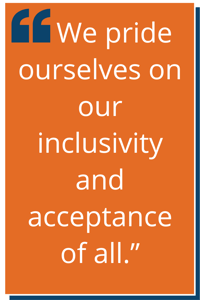 From metropolitan to rural patients, Dr. Reddy's team is prepared to serve people of all backgrounds. When patients enter his office, they can expect a welcoming, professional environment that takes their issues seriously, regardless of race, gender, or socioeconomic status.
"Our population is as varied as the providers that we employ. We pride ourselves on our inclusivity and acceptance of all."
Read More: How Telehealth Improves FQHC Patient Mental Health
The secret to his success? According to Dr. Reddy, great care begins the moment you begin communicating with patients. His advice to providers: listen more.
"More often than not, people just need someone to take their issues seriously," he explained. "When that therapeutic relationship is formed and solidified, moving towards positive change is much easier."
The Triad Psychiatric & Counseling Center encourages patients to reach out if they are uninsured or underinsured, stating: "Your health matters. If our clinic isn't on your health plan, please get in touch, and we'll work with you to resolve the situation."
This level of dedication to providing care for underserved populations, championing inclusivity, and eliminating barriers to access is remarkable. Dr. Reddy's service to his community demonstrates what is possible when mental health professionals come together to prioritize patients and epitomizes what it means to be a healer.
Staying on the Cutting Edge
As someone who has worked in the field for decades, Dr. Reddy attributes part of his success to the ability to adapt to changing technologies and leverage the heightened functionality of EMR platforms like Meditab's mental-health-specific version of IMS.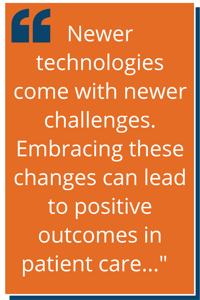 "Newer technologies come with newer challenges," he explains. "Embracing these changes can lead to positive outcomes in patient care due to better continuity of care and more secure transmission of prescriptions to pharmacies."
Read More: Does Your Mental Health Software Have the Features You Need?
While he admits that there can be a learning curve "to uncover new and more efficient workflows to help patients," Dr. Reddy reminds us that taking the time to learn the ins and outs of your EHR can pay dividends for mental healthcare providers.
"I would recommend Meditab to any of my colleagues wishing to begin an outpatient clinic," he said. "They continue to add features and implementations that make running a clinic such as ours much more efficient."
Share this post: on Twitter on Facebook on Google+