Does Your Mental Health Software Have the Features You Need?
Mental Health EHR Practice Management
Stress, burnout, and anxiety from the pandemic are taking their toll on people across the country. Restrictions on social gatherings, extended lockdowns, and economic uncertainty exacerbated mental health issues for many. The good thing is that more people are openly talking about seeking mental health help. The pandemic shed light on mental well-being, and practices need to be ready for patients who are now more comfortable getting help. Optimizing your workflows and implementing robust mental health software helps your practice address growing mental health needs.
Read More: The Pandemic Is Also a Mental Health Crisis: How Your Practice Can Adapt
Mental health practices have unique needs that require specialized tools and functionalities that generic EHR systems lack. For example, mental health practices document progress notes and use screening tools differently. Even as COVID-19 cases decline, patients still fear leaving their homes and prefer to use telemedicine to see their providers. Several state mandates require practices to implement EPCS and PDMP into their workflow to prevent substance abuse. Rather than selecting a generic EHR, mental-health-specific EHR software helps you address the unique needs of running your mental health practice.
Essential Mental Health Software Features
With thousands of different EHR systems on the market today, choosing the right fit for your practice can be overwhelming. We've rounded up a list of essential features to look for in a mental health EHR software to narrow down your search.
1. Mental-Health-Specific Templates
EHRs aim to document clinical visits efficiently, so it's essential to pick one with mental-health-specific templates to speed up documentation time. Different behavioral health issues require different intake forms and treatment plans. Choose an EHR that provides pre-made and customizable templates that cater to various mental health disciplines such as psychiatry, substance abuse, behavioral health, and more.
2. Built-In Screening Tools
Screening tools provide valuable insight into the patient's health and serve as a starting point for diagnosis and treatment. Rather than conducting these assessments through paper or in separate software, look for an EHR that includes built-in screening tools or allows you to add and customize them. Built-in screening tools will enable you to automate assessments and diagnoses, track your patient's progress in one location, and help you make the most out of a patient's visit.
3. EPCS and PDMP Functionality
As the fight against substance abuse continues, mental health providers need to dramatically increase security and monitoring when prescribing controlled substances. A behavioral health software with an integrated EPCS workflow reduces fraud by eliminating paper prescriptions that can be tampered with, lost, or stolen. It also removes errors brought on by ineligible handwriting. To further strengthen security and patient safety, find an EHR that can integrate with your state's Prescription Drug Monitoring Program (PDMP). PDMPs allow you to check a patient's history of dispensed controlled substances from different providers, preventing instances of "doctor shopping" and medication misuse.
Watch Now: EPCS and PDMPs: How to Protect Your Patients and Stay Compliant
4. Integrated Lab Ordering
EHRs with an integrated lab ordering system help you make faster clinical decisions and improve patient outcomes. For increased efficiency, EHRs with integrated lab ordering systems allow you to send lab orders right in the Visit Note while you're still charting. Similarly, providers get notified once a lab result comes in and goes straight into a patient's chart for an organized workflow.
5. Integrated Telemedicine Solution
Telemedicine played a considerable role in helping patients meet their mental health needs during the pandemic. Even as we slowly return to in-person visits, patients prefer to use telemedicine because of its convenience. Likewise, telemedicine made it possible for several practices to stay afloat amidst the pandemic. Even the providers who were initially skeptical of telemedicine gladly embraced its efficiency.
However, today's challenge is to choose the right platform to reduce exposure to cybersecurity risks. EHR-integrated telemedicine solutions like Televisit provide better protection and interoperability. Since EHRs follow strict HIPAA guidelines, all their peripherals and integrated systems contain the same level of security. Additionally, EHRs with an integrated telemedicine solution make it easier and faster to pull up and update patient information at the point of care.
Read More: Televisit: Your Virtual Clinic Beyond Clinic Walls
6. All-in-One EHR
EHRs today are more than just health records. They help you work efficiently, grow your practice, and improve your bottom line. The best mental health EHR software should also support your practice's administrative and billing aspects. Having an all-in-one platform saves you time and money on maintaining multiple systems.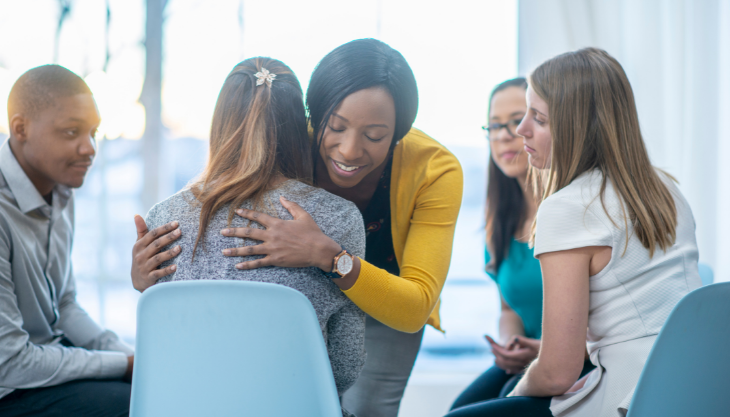 Meditab's all-in-one platform, Intelligent Medical Software (IMS), supports every aspect of your practice, not just part of it. From clinical and administrative functions to billing and office management, IMS integrates all corners of your practice into one comprehensive ecosystem. It's the mental health practice management software you've been looking for. When your EHR does it all, you can elevate your quality of care and ensure a thriving business. Give your patients the attention they need, and IMS will do the rest.
Share this post: on Twitter on Facebook on Google+