Televisit: Your Virtual Office Beyond Clinic Walls
Healthcare Technology TeleHealth Patient Engagement
At the height of the COVID-19 pandemic, thousands of private practices across the country were struggling to survive. Telehealth, among other factors, made it possible for many of them to stay in business. Even the providers who were previously skeptical of virtual healthcare were forced to embrace it. After all, necessity is the mother of invention.
Read More: Telemedicine vs. Telehealth: What's the Difference?
But even before telehealth's pandemic-fueled expanded adoption, some electronic health record (EHR) systems like Meditab's Intelligent Medical Software (IMS) were already ahead of the game. Televisit, IMS's integrated telehealth solution, has been providing patients and providers a safe and convenient virtual care platform for years.
The Advantages of EHR Telehealth Integration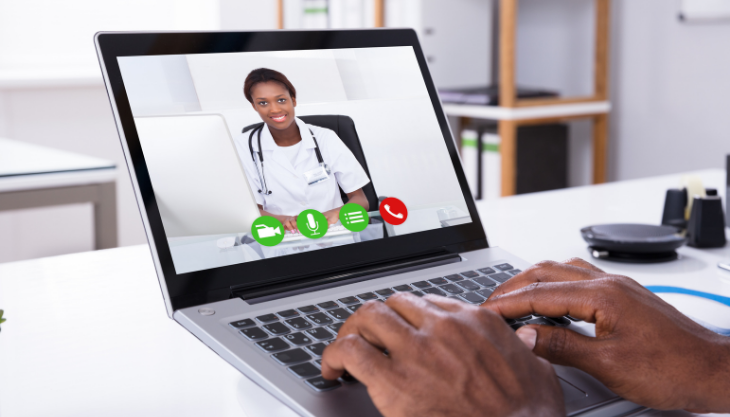 Telehealth's increased access and accelerated adoption also exposed glaring cybersecurity concerns. If the dilemma providers faced before the pandemic was whether to embrace telehealth or not, the challenge now is to choose the right platform that is less likely to expose their practices to cybersecurity risks.
Read More: Doxy.me Leak: How to Avoid Telemedicine's Cybersecurity Pitfalls
This is where EHR-integrated telehealth solutions like Televisit have an upper leg over stand-alone platforms. Since EHRs adhere to strict HIPAA guidelines, their peripheral tools and systems are also subject to the same level of security. With the relaxation of certain cybersecurity and privacy rules during the pandemic, knowing that your telehealth platform is fully HIPAA-compliant will give you that much-needed peace of mind.
On top of better security, EHR telehealth integration also boosts interoperability and efficiency. Having your telehealth platform connected with your EHR makes it easier and faster to pull up and update patient information at the point of care. Syncing data is crucial in maintaining your clinical workflow and harmony across all care delivery channels.
Taking Telehealth to New Heights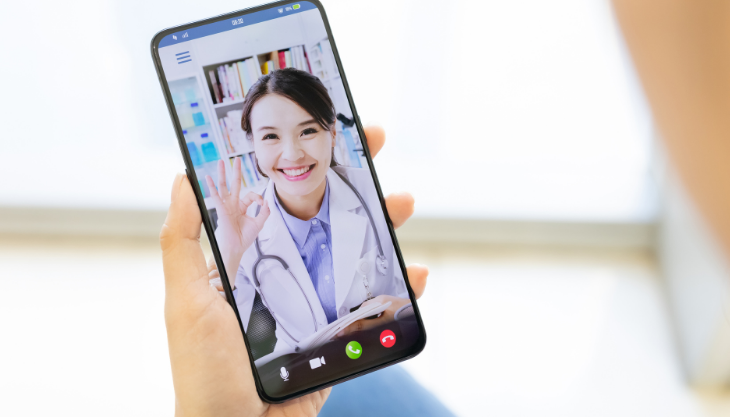 Televisit is more than just a video messaging platform. It's a complete virtual clinic with features and functionalities that support all your essential clinical and administrative workflows.
Next Level Security & Accessibility
Televisit uses a secure, HIPAA-compliant network that you and your patients can access from a desktop computer or mobile device. It helps increase healthcare access and expands your reach without compromising data security and privacy.
Mobile Integration
Aimed at improving convenience and efficiency, Televisit lets you launch a virtual visit from your desktop computer or mobile device through IMS's mobile EHR, IMSGo. Meanwhile, your patients can join the session using their favorite device via the web-based IMS Care Portal or the IMS Patient App.
Payment Processing
Many providers reject telehealth because of a lack of payment processing infrastructure and ambiguous reimbursement. With Televisit, you can process payments remotely and collect copays before the start of each session. With seamless interconnectivity with your EHR, Televisit makes billing, claims submission, and payment processing a breeze.
The Tried and Tested Solution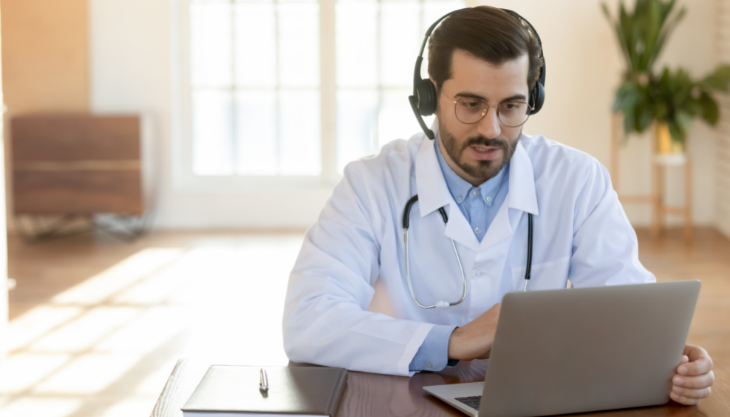 Telehealth's rapid growth in popularity also sprung an onslaught of new platforms offering telehealth services. Unlike most of these new systems that only popped up when telehealth demand surged, Televisit is a product of years of research and innovation.
Even before the entire healthcare industry caught on, many patients and providers enjoyed the safe and convenient experience Televisit offers. Consistent with Meditab's continuous innovation and improvement ethos, Televisit is filled with cutting-edge features and the latest functionalities wrapped in a tried and tested package. So if you want to know what to look for in your telehealth platform, examining the company's track record is a good place to start.
Share this post: on Twitter on Facebook on Google+