Remote Healthcare Staffing: Saving Time, Money, & Your Practice
Healthcare Technology Office Management Practice Management
Businesses are opening back up, mask mandates have been lifted, and the number of COVID-19 cases has significantly dropped. However, even as we head towards recovery, the country's healthcare workforce continues to suffer from the effects of the pandemic.
Healthcare jobs like physicians, nurses, medical assistants, and other clinical and administrative positions remain vacant in many practices across the country. As a result, some clinics have turned to remote healthcare staffing to fill the workforce gaps in their respective practices.
To add to the difficulties, many healthcare workers laid off during the height of the pandemic have either found new careers or are reluctant to return to the medical industry due to unfavorable working conditions brought on by severe understaffing.
Healthcare's Workforce Crisis
The entire U.S. healthcare system is at risk from the adverse effects of the looming healthcare workforce shortage. Quality of care, patient and staff satisfaction, and work-life balance are just a few things inevitably bound to take a hit from protracted understaffing.
About 19% of U.S. hospitals are currently critically understaffed, and 21% anticipate staff shortages in the years to come. If big healthcare organizations are already having trouble meeting their minimum staffing requirements, imagine how challenging it would be for small, independent practices to build an adequate care team.
If you are running a small medical practice, now's a great time to consider remote healthcare workers as an alternative solution to your staffing needs.
Why Remote Healthcare Staffing is the Answer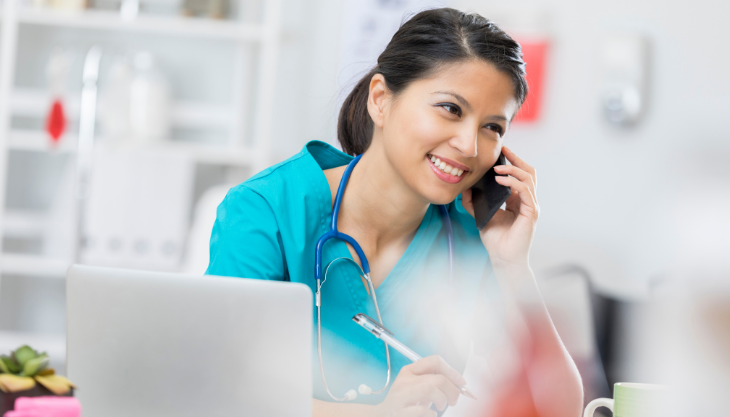 Initially shunned and seen as a threat to productivity, remote work quickly became a global phenomenon after the pandemic forced businesses to shift to an off-site setup—and healthcare was no exception. Many practices had to adopt telehealth to keep their doors open.
Read More: Televisit: Your Virtual Office Beyond Clinic Walls
Like telehealth, remote work also proved to be an efficient and effective setup. Not only did working from home increase business profits and productivity, but it also improved staff well-being.
Hiring remote staff is also more cost-effective than having a fully on-site workforce. With remote staffing, you can save money on office space, utility bills, supplies, food, and other necessities that add to the costs of running your business. This helps you increase your bottom line while still enjoying the benefits of professional, expert services.
Many remote healthcare workers also have extensive experience handling different types of administrative and clinical tasks, making them more versatile and well-rounded.
Tasks You Can Delegate to a Remote Staff
It's understandable to be reluctant about hiring a remote worker. It's a relatively new concept, you can't physically supervise them while they work, and building trust can be challenging. These are all valid concerns.
Read More: The Easiest Way to Manage Your Practice's Staff
However, you don't have to hire your remote staff directly. Partnering with reputable healthcare staffing companies like DrCatalyst can give you that much-needed peace of mind.
Healthcare staffing companies find you employees from their pool of qualified workers who are experts in various areas of U.S. healthcare, so you can rest assured that the person you're bringing to your team is already experienced and adept at administrative and clinical workflows. That also means less time and resources spent on training and equipment.
Here are the areas of your practice remote work can help streamline:
Administrative, Clinical, And Pharmacy Workflows
Admin work can easily get buried under a provider's list of priorities. Naturally, as a healthcare professional, your main objective is to help as many patients as possible, which may lead you to relegate back-office tasks to a mere afterthought.
However, for your practice to grow, clinical excellence must go hand-in-hand with quality administrative management. With DrCatalyst's remote work services, you can count on expert admin and clinical staff to take care of the tedious work so you can focus on your patients.
From referral and authorization management, medical transcription, scheduling, clinical call center, and other administrative or clinical tasks, DrCatalyst can take the busy work off your plate.
Revenue Cycle Management
Many practices across the country are still reeling from the harmful financial effects of the pandemic. Now more than ever, you should maximize your revenue and cash flow.
You cannot afford to lose or leave money on the table. To ensure that you are collecting every dollar you've earned, you can tap into DrCatalyst's team of expert billers and claims specialists.
Get a full revenue cycle management (RCM) team and ensure that you get paid fast and in the right amount. Practices that have employed DrCatalyst's remote billers save upwards of $15,000 on payroll costs.
Adaptability is Key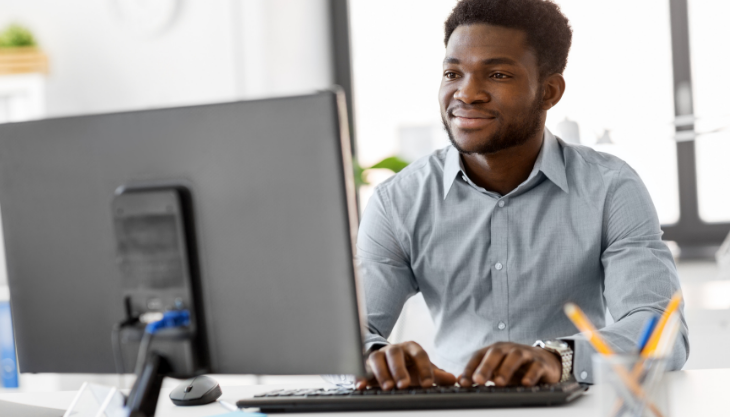 With the shifting trends in patient behavior and needs, and ever-increasing patient complexity, practices must urgently find ways to fill the gaps workforce scarcity will inevitably leave. In these uncertain times for the healthcare industry, your ability to adapt will determine your practice's success.
It's time to break away from the conventional ways of assembling a team. With the help of technology and trusted partners like Meditab and DrCatalyst, you can meet your practice's staffing needs while reducing overhead costs and improving overall efficiency at the same time.
Meditab and DrCatalyst have a long-standing partnership that aims to provide practices with an affordable solution to the growing healthcare workers shortage in the country. Together, they'll not only provide you with an all-in-one EHR and other healthcare technology, but also help you fill the vacant posts in your practice and keep operations running more smoothly than ever through their on-demand remote staffing services.
Embrace remote healthcare staffing with Meditab and DrCatalyst today.
Share this post: on Twitter on Facebook on Google+