How Telehealth Improves FQHC Patient Mental Health
October is National Depression and Mental Health Screening Month. This month encourages everyone to learn about the signs of depression and bring awareness about the help and treatment available. The event also highlights the need for more accessible and affordable mental health screenings.
Depression affects millions of Americans every year. Even before the pandemic, 7.1% of adults had at least one major depressive episode in which 35% of affected adults did not receive any form of treatment. Stigma and financial barriers are the primary reasons preventing patients from seeking treatment. Promoting the importance of mental health screening is more crucial than ever as the pandemic continues to generate stress and anxiety for countless people. With no foreseeable end to the pandemic, mental health continues to become a growing crisis.
How Telehealth Can Help With Mental Health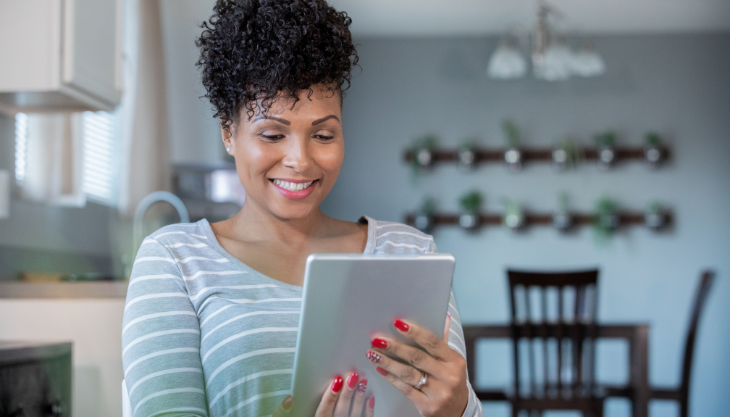 Mental health screenings should be part of every primary care provider's routine health screenings. As a patient's first point of contact in the healthcare system, primary care providers play a huge role in promoting overall wellness, including mental health.
Read More: 6 Ways Primary Care Physicians Can Promote Health and Wellness
Telehealth, specifically telepsychiatry, can be crucial in helping patients meet mental health needs. Telepsychiatry is a subset of telemedicine that delivers psychiatric assessment and care through telecommunication technology, usually through video conferences.
A recent study conducted in 24 rural FQHCs who screened patients for bipolar disorder and/or post-traumatic stress disorder (PTSD) and coordinated telepsychiatry helped improve their patients' overall quality of life.
The five-year trial, called The Study to Promote Innovation in Rural Integrated Telepsychiatry, or SPIRIT, compared two approaches in delivering telepsychiatry. First, by directly referring patients to a psychiatrist or a licensed clinical psychologist via telemedicine. Second, by involving a telepsychiatrist and a care manager during visits with a primary care provider. The two approaches were equally effective in treating the patients.
"The results of our trial showed that if you give access to high-quality care for patients who are underserved, they improve their quality of life," said lead researcher John Fortney, Ph.D. in a University of Michigan news release. The study also reported that patients experienced decreased mental health symptoms and medication side effects and increased their perceived access to care. Thanks to FQHCs who coordinated telepsychiatry, the patients were able to get the mental help they needed regardless of their race, insurance status, or ability to pay.
Many FQHCs offer mental health care, but only about 10% of staff are licensed clinical psychologists or psychiatrists. To address the workforce shortage, FQHCs partnered with state medical schools to provide mental health services. In rural areas where the availability of psychiatrists is limited, connecting these patients to mental health services through telehealth helped positively impact the patient's life. Telepsychiatry also removed travel burdens and the stigma of being seen entering a mental health facility.
The study proves that FQHCs or primary care clinics can successfully integrate mental health care into routine health screenings without needing an onsite psychiatrist.
How to Integrate Mental Health Services Using Telehealth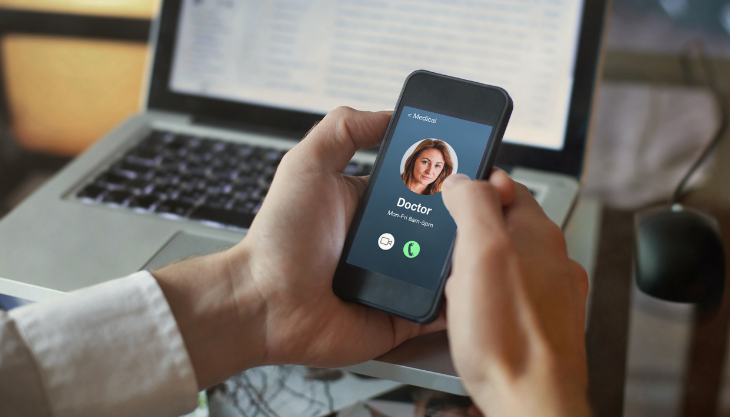 Advancement in healthcare technology has made patient care more accessible and connected. Telehealth removed the socio-economic barriers patients face when seeking mental health care. While there are many platforms you can use today, an EHR-integrated telehealth platform is your best option. It allows for seamless connectivity during video consultations while documenting the virtual visit. EHR-integrated telehealth platforms are 100% secure and HIPAA compliant.
Televisit, Meditab's telehealth platform, is integrated with an FQHC-specific EHR that can help your FQHC deliver better community health. With multi-specialty support for medical and mental health, IMS makes it easier to integrate mental health screenings into a patient's regular healthcare routine.
Share this post: on Twitter on Facebook on Google+