The Technology 99% of FQHCs Have Adopted, & Why You Shouldn't Miss Out
As rising healthcare costs continue to dominate concerns for low and mid-income patients, there is a strong need for Federally Qualified Health Centers (FQHCs) to adopt value-based care and improve accessibility, patient engagement, and their practice management.
Powered by public funding, FQHCs provide affordable and comprehensive primary and preventive care for the medically underprivileged and uninsured and underinsured patients, a mission even more important in the aftermath of the COVID pandemic. Estimates found that nearly 14.6 million workers and their dependents lost insurance coverage during the first six months of 2020 alone, with millions of American families still feeling the effects today.
Read More: Rising to the Occasion—Incredible FQHCs Overcoming COVID-19
To achieve clinical improvements and earn more from incentive programs, more FQHCs are turning to technology, particularly Electronic Health Records (EHRs). According to the Commonwealth Fund National Survey of FQHCs, while 93% of centers used an EHR in 2013, that number had risen to 99% by 2018.

EHR Systems Improve the Quality of Care and Revenue of FQHCs
With the burden of health care inequity, the demand for FQHCs rises. To increase revenue and keep operating, FQHCs have utilized EHR reporting features to qualify for incentive programs.

The convenience and connectivity of digitized healthcare fueled the continued growth of EHR use. Preventive care is one of the main missions of community clinics, and EHRs enable these health centers to quickly pull up medical records and identify the patients who are due for lab tests, screenings, and follow-ups. EHRs have also helped clinics set reminders to avoid no-shows (which is still a major problem in FQHCs), electronically prescribe medication, and offer telemedicine among many other benefits.
FQHCs often refer patients to specialists, and EHRs streamline patient data exchange, making it faster and more secure. With electronic fax capabilities or a built-in HIE support, FQHCs can save time and effort in sharing medical information with specialists.
An EHR that Fits Your FQHC Workflow
Since most EHRs are not made-to-order, finding an EHR that's right for your practice—one that is tailored to the specific FQHC workflow needs—is imperative. EHR implementation takes time, so it's important that you choose the custom EHR that offers everything your FQHC needs, from implementation and training to customer support.
Read More: 5 Steps to Find the Best EHR for Your Practice
With more than 20 years of experience in the healthcare industry, IMS FQHC empowers your community practice with a powerful EHR, integrated with practice management, billing, and office management tools. It also comes with innovative mobile systems, such as Televisit and the IMS Patient App, providing easier access to care, especially for patients from rural areas. Here are the features that can help you increase your revenue and provide the best quality of care.
---
Top IMS FQHC Features:
Integrated UDS Reports
Get paid accurately and on time with a built-in UDS reporting feature that provides you with updated templates to ensure you consistently meet changing reporting requirements and obtain crucial funding. That way, you can spend less time generating and submitting reports and have more time for patient care.
Sliding Fee Scale Automation
Minimize errors and maximize efficiency. Automatically determine patient sliding fee scale eligibility and calculate fee adjustments in just seconds. The sliding fee scale automation feature allows for a smoother workflow and provides a positive patient experience.

Grant Dashboard
Easily track and manage all of your grants, automatically apply information to the sliding fee scale, and manage FQHC claims and denials in one easy-to-use dashboard.

Medicare Prospective Payment System (PPS)
Automatically add PPS payment codes (G Codes) to claims, identify billable visits on the same day, and post the visit charges on a single claim.

Televisit
Provide patient care anywhere via online video consultations. Reach more patients while cutting costs with an integrated Televisit module. Adopting Televisit into your workflow can help reduce no-shows and improve patient satisfaction.

Multi-Specialty Support in a Single Platform
Simplify your FQHC workflow by adopting a single system that can handle medical, dental, optometry, behavioral health, OB-GYN, and more. With customizable templates and tools, and an EHR company that has created software for more than 40 specialties, you can get the perfect EHR that fits your workflow.

Referral Tracking
Easily create, track, and attach documents to any of your clinic's outgoing referrals. You can also assign another employee to work on the referral and set a priority level. Additionally, when you create a referral in the patient's visit note, it automatically appears in the referral tracking screen.

Mobile-Friendly Technology
IMSGo: Take your EHR workflow with you thanks to a fully mobile EHR. Access patient charts, set up appointments, and create superbills anywhere.

IMS OnArrival: Streamline your check-in process and reduce wait times by enabling patients to check-in on a tablet. Minimize front desk traffic by allowing your patients to sign and fill up the required forms on the app.

IMS Patient App: Improve patient engagement by granting patients 24/7 online access to important health information.
Now Is the Time to Adopt an EHR for Your FQHC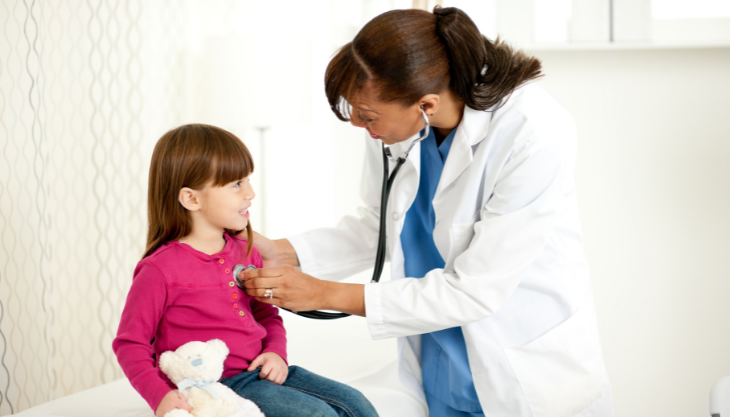 The healthcare system suffered greatly during the pandemic and it was the underserved and underprivileged patients that felt the worst of it. Your community health center is an incredible organization that supports hundreds of underserved patients who would otherwise be unable to afford quality care. With the increase of Medicaid enrollments, now is the best time to prepare your FQHC with tools to provide the most efficient care.
Adopting the latest technology, such as FQHC-specific EHR software, is your best chance at being prepared for future crises while providing continuous care.
This article was originally published in January 2020. It has been updated and expanded to include new information.
Share this post: on Twitter on Facebook on Google+