Dr. Simmie Armstrong: Small-Town Dreams to Big-Time Success
Physician Well-Being Provider of the Month Primary Care
After 38 years of running a private practice, it may be difficult to see the uphill climb Dr. Simmie Armstrong has had to endure to reach his accomplishments. From small-town, country living in his boyhood to working as a physician for some of the best boxers in the country, Dr. Armstrong's success story is one of unique paths and perseverance.
Unique Opportunities Near & Far
After graduating from the University of Arkansas for Medical Sciences (UAMS) in 1981 and completing his residency in family medicine in 1984, Armstrong jumped into private practice. His expertise lies in primary care, diabetology, wound care, and a unique specialty: ringside medicine.
As a ringside physician for boxing, mixed martial arts, and pugilistic competitions with USA Boxing, Dr. Armstrong performed pre-bout and post-bout physicals and supervised at the ringside in case of injuries. The fellowship he completed to obtain this special designation opened many doors, some more welcome than others.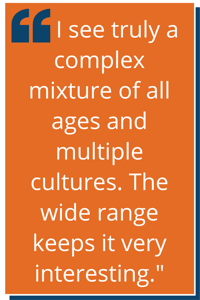 "Once, I remember actually having an opportunity to go to Venezuela with the USA boxing team," Armstrong said.
But as a political crisis loomed in the South American country at the time, some people around Armstrong cautioned him about the trip.
"Some told me I should go, and some told me, 'Don't go.' And I'm glad I didn't because basically the next week or so, there was a lot of turmoil," he said.
But Armstrong still sees a lot of excitement in staying closer to home and working at his private practice in Pine Bluff, Arkansas.
"I see truly a complex mixture of all ages and multiple cultures," he said. "The wide range keeps it very interesting, and it truly epitomizes the concept of family in medicine. One expression has been 'from the cradle to the grave.'"
Read More: How Is the Pandemic Changing Primary Care?
Boyhood Dreams in a Different Era
Armstrong's desire as a 10-year-old child to wear a white lab jacket and become a scientist acted as the catalyst that brought him to medicine in the first place.
"I grew up in a very rustic area in the southeast corner of the state of Arkansas," Armstrong explained about his childhood in the Deep South. With a population of under 500 residents and a small-town, country culture, his hometown didn't offer Armstrong many opportunities to reach his dreams.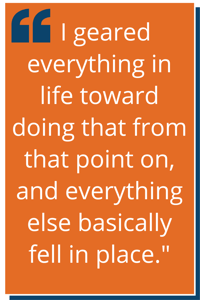 "I was born in '55," he said. "That was a different time and a different era, basically."
One way to function as a helpful individual to society, and achieve his desire to become a scientist, was to become a physician. Armstrong wanted to give back to his community, an aspiration that helped shape his career trajectory.
"I had originally planned to stay in my rural hometown, and the best area of practice for me to accomplish that was as a primary care physician, not a surgeon or pediatrician or cardiologist," he said.
"I guess since the sixth grade, I decided that this is what I wanted to do," said Armstrong. "And so I geared everything in life toward doing that from that point on, and everything else basically fell in place."
Read More: 6 Ways Primary Care Physicians Can Promote Health and Wellness
The Journey to a Strong Knowledge Base
But despite his drive and groundwork, the trek to success wasn't void of challenges. His ambitious goals didn't align with many of his peers or community members, and a lack of encouragement during his schooling made things more difficult.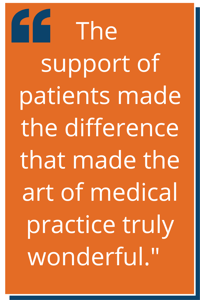 "I guess I always kind of felt that the collegial support was not there as much, probably based on envy, jealousy, and being different, so to speak," he said.
"Being a nerdy guy didn't help things. In high school and during college years, it didn't make you the most popular person, until it came to academics," he added.
Regardless of the roadblocks on his journey, Armstrong maintains that the result made everything worthwhile.
"The support of patients made the difference that made the art of medical practice truly wonderful," he said.
Armstrong believes the key to being a good provider lies in knowledge base and not just the act of delivering care. With wisdom and expertise, providers experience better outcomes, and patients live healthier lives.
"Feel good about what you do, and feel that you can make a difference in the lives of the patients you come in contact with."
Share this post: on Twitter on Facebook on Google+