IMS Build 28: Next-Level Refinement For an Upgraded User Experience
Healthcare Technology New IMS Feature EHR
What is your idea of a user-friendly practice software?
Every user may have a different perspective as to what makes a system intuitive and easy to use. However, software usability has one constant truth: it makes things easier for everyone.
Every iteration of Meditab's Intelligent Medical Software (IMS) is a step up from the previous version, whether in terms of added features or enhanced functionality. Build 28 continues that tradition, emphasizing the system's improvement for all IMS and IMS ancillary tool users.
Automate and accelerate clinical workflows with time-saving enhancements. Promote inclusivity while enhancing the patient experience. And enjoy a level of refinement that providers, staff members, and patients can feel.
Online Appointment Booking Made Easier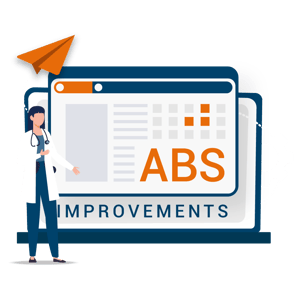 Build 28 ushers in significant upgrades to the Appointment Booking System (ABS). With the new slot delay functionality, you can set delay days in ABS for appointments or procedures that require prior authorization, giving your front desk staff ample time to obtain it. The available slots patients will see while booking an appointment are the dates proceeding the number of delay days you've set.
In the spirit of promoting inclusivity, you can now configure ABS to accept appointment reservations from users with foreign phone numbers. On top of that, the greeting message in the upper right-hand corner of the ABS interface will now show the user's system time zone for a more personalized experience.
Read More: How Online Appointment Booking Gets You More Patients
Instant Reports Access and Sharing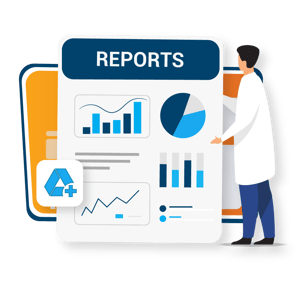 Steering your practice in the right direction requires a thorough and sustained review of your records and other performance summary reports. IMS Build 28 makes it easier for users to access, save, and manage these vital pieces of information.
With the new "Add to IMS Drive" button on the action bar of the Reports screen, users can directly upload external reports into IMS Drive for easier file access and management. This new feature also makes file sharing faster and more convenient.
Read More: IMS Drive: HIPAA-Compliant File Storage For Your Practice
As part of IMS's integrated office management suite, IMS Drive serves as a medical practice's EHR-integrated file storage system.
It's also safer to store sensitive data in IMS Drive. On top of being fully HIPAA-compliant, IMS Drive employs sophisticated security protocols, including access restrictions so only authorized users can access your files.
SART Reporting Updates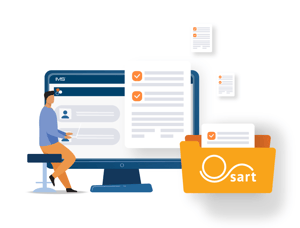 Compliance reporting is an essential yet time-consuming part of every medical practice's workflow, especially for fertility practices that need to submit SART data twice—for prospective and final reporting.
However, with Build 28, fertility clinics can now prospectively file SART reports to the registry portal directly from IMS, saving staff time for other essential tasks. This also helps in the timely submission of SART data which plays a critical role in a fertility clinic's sales and marketing workflows.
Thorough Visit Note Data in CCDA Export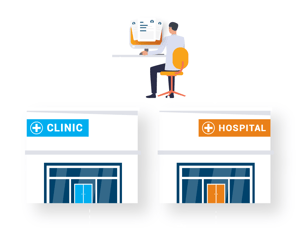 As a provider, it's essential to document visit details, including patient data, as accurately and detailed as possible. In cases where you need to share patient information with other providers, the more thorough the CCDA document, the better the transfer and quality of care.
To help streamline your workflows and improve efficiency, IMS Build 28 offers providers an easier way to get important Visit Note information into the CCDA document. Users can now export the Visit Note translation data of specific question templates, including details on family history, treatment plan, lab results, and other vital patient information, into the respective section of the CCDA document. This update boosts interoperability and makes sharing clinical data across healthcare providers and facilities faster and more convenient.
Innovation That Puts Every User In Mind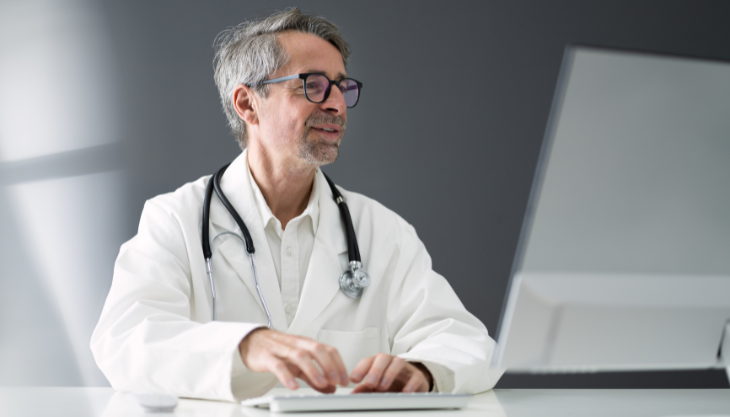 Modern systems like IMS go beyond the conventional definition of an electronic medical records (EMR) system. They have evolved into a comprehensive platform with a suite of integrated tools that connect providers, staff members, and patients.
When discussing EHR usability today, it no longer just pertains to medical professionals' experience. Since almost every workflow in your practice involves EHR use—including patient-initiated interactions—user experience now encompasses that of your patients and staff.
Meditab's commitment to improving the IMS experience for everyone is yet again in full display with the 28th iteration of its legacy software. IMS Build 28 is proof that inclusive innovation is possible.
If you're already a client, reach out to your Account Manager to learn more about updating to Build 28. If you're new to IMS and want to learn more, schedule a free demo today.
Share this post: on Twitter on Facebook on Google+