Top 5 Ways to Banish Holiday Stress in Your Clinic
For most people, the holidays are a mishmash of fun traditions and festivities—but also high-stress times of running around, dealing with family drama, and grinding down that last ounce of self-control by not eating the entire peppermint cheesecake or box of candy canes. Then there's the decorating, the shopping, the baking, the traveling, the gifting, the holiday winter weather, and everything else contributes to an environment that can pile on unwanted pressure and leave your staff wanting a vacation to recover from their holiday vacation.

Here are five big ways to keep the holidays themselves from giving people a headache and reporting in "sick."

1. Be Aware of Scheduling Needs
Life gets even busier during the last months of the year, as work winds down prepartions are made for the next year. Personal commitments for things like school events for kids, holiday parties with friends, and community events. Recognize that people from different cultures may also celebrate vastly different holidays at different times, but all should be respected and be accounted for in your clinic scheduling lineup. Consider offering floating holidays, virtual work days, and flexible hours during the work week to accommodate shifting seasonal needs.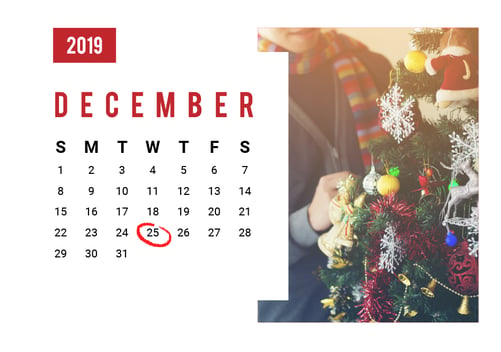 2. Schedule for More Vacation Time
During the holidays, your staff is likely taking more...well...holidays! Unless your clinic is entirely run by your extended family and you all spend the season together in the office, your employees are going to be requesting more chances to travel and see their folks around the country (or around the world). Or they'll just be wanting a well-deserved break at the end of the year. So understand that PTO requests will be increasing and adjust schedules and deadlines accordingly to ensure staffing needs are still met and patients are still being cared for.

3. Prioritize the Workload
What can really wait to get done until after the holiday rush is over? Trying to do everything at once to beat the new year crunch can ramp up the stress—and it's really a false deadline for most of your staff anyways. Unless it's for budgeting reasons, there are likely a few big tasks that can have more flexible delivery times, or performance benchmarks that can be met at a slower pace. When life is already extra chaotic, shorter deadlines and focused workloads can help employees stay on task.

4. Ditch the Holiday Party
Do you force all your staff to participate in the revelry around the holidays? Do you list sign-up sheets for baking treats and have ongoing rotations of decorations and costume parties and off-site events that people have to cram into their already-crowded calendars? While festive fun is all well and good, be realistic about how much your staff is already dealing with and perhaps ease up on the holiday hustle a little. Consider smaller events, such as a holiday lunch, or simply cater to the office during the workday to enjoy seasonal foods without upending the entire routine.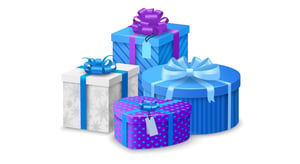 5. Don't Force Gifting
Gifts are a fun part of celebrating the holidays, for sure, but some people just aren't as into them. Plus, shopping for gifts can add stress because people might have tighter budgets or are already overloaded on their shopping list without having to take everyone at the clinic into consideration. So white elephant gift parties and gift exchanges may not be the best thing to enforce. Take a poll and see if your staff is even interested in gift exchanges, and don't push the matter if the response is lackluster. It's always great to offer small gift cards and other signs of appreciation to your employees during the holidays, but don't rope everyone into what may already be an overwhelming chore.
Don't forget to enjoy the holidays however is best for you! What sort of traditions do you and your staff enjoy during this festive season?
Share this post: on Twitter on Facebook on Google+