3 Ways to Ease Up Allergies During the Holidays
"Allergy season" is a bit of a misnomer. While there are times of year where certain allergens might be more prevalent than others, such as during spring when flowers and trees are pollinating, allergies exist all year long and can act up at any time.

During the holidays, though, there can be a surplus of potential triggers that can cause allergies to act up more than ever and impair one's ability to enjoy the actual celebrations and traditions. If you have patients who are coming in more frequently complaining about allergic reactions or experiencing more reactions than usual, here are several crucial ways they can protect themselves.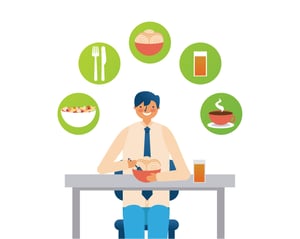 1. Be Aware of Food Contamination
One of the best parts of the holiday is all the festive foods and traditional treats that start getting made and passed around. Maybe it's not the best for those trying to stick to a particular diet or nutritional protocol, but there's also food allergies that can be heightened during this time as well. When patients are attending holiday parties at offices, family, and friends, they may not be aware of recipes containing nuts, apples, and other allergic triggers that can catch them unawares. Or food can be baked in situations that allow for cross-contamination of gluten and the like. Encourage patients to make their allergies widely known, even to their loved ones, and try to have separate food storage and containers during parties for allergy-free options.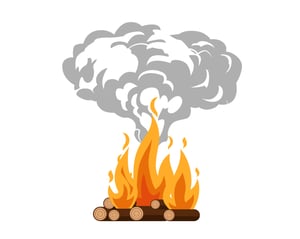 2. Prepare for Extra Indoor Allergies
During the colder months, your patients will often close up their homes more, run the heater 24/7, and break out lots of blankets and woolly clothing to stay warm. But all of these can heighten the amount of dust and small particles that people with sensitive allergies can be highly reactive to. And if they have houses with fireplaces, the wood and smoke can introduce even more particulates that sneak up the nose and down the throat. Having enough medication on hand is important, so ensure that your patients are current on their prescriptions and are taking their antihistamines at the proper times.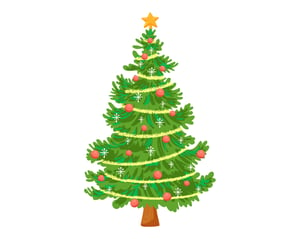 3. Dodge the (Real) Decorations
Real Christmas trees can bring in a bevy of allergens into a home, not just because of the pine needles and pollen, but also because of the fragrances that are often sprayed on the trees (both real and decorative) to make it feel fresher. That's not to mention going up into the musty, dusty attic to bring down all the Christmas decorations. Garland, wreaths, wood sculptures, and other decorations can all be sources of potential allergens. While it's nice to have natural elements in the home, swapping them out for artificial options may be safer in the long run and give your eyes, nose, throat, and lungs a much-needed break.

A few other subtler allergic triggers can include family pets when you go for a holiday visit, all the great-scented candles that people love to evoke fresh gingerbread and pine, or artificial snow that might get sprayed around the home for some extra winter cheer. Being aware of these potential threats and keeping medication on hand can help your patients avoid uncomfortable or severe reactions that can take the fun out of the holidays altogether.

What advice do you give your patients for allergy defense? Does your clinic see an uptick in allergy-related appointments during the holidays?
Share this post: on Twitter on Facebook on Google+