Steps Your Practice Can Take to Help Beat Cervical Cancer
Patient Engagement Community Health Health Education
Armed with lessons learned in 2020, it's now more crucial than ever to promote overall health and preventive health services. Cervical cancer was once the leading cause of cancer death among women. Now, it is one of the most preventable cancers today, thanks to early detection through regular Pap test screening and vaccination for HPV, the virus that most often causes cervical cancer.
While vaccination rates have steadily increased over the years, an estimated 35,900 women are still diagnosed with cervical cancer every year. With January being Cervical Cancer Awareness month, now is an excellent opportunity to talk about cervical health and implement strategies to achieve high screening and vaccination rates.
Barriers to Cervical Cancer Screening
Economic status plays an outsized role in whether or not people get screened. Aside from the costs associated with screening, time off work for taking a screening test means a loss of income. Lower-income people tend to have less knowledge about cervical cancer too. Social stigma, religious beliefs, and cultural differences prevent people from getting screened for cervical cancer.
With HPV being a sexually transmitted disease, people immediately assume that cervical cancer is caused by promiscuity or by practicing unsafe sex. In immigrant communities, both sexuality and Pap testing is a taboo topic. Many women do not discuss their sexual health or expose their bodies for screening because of this cultural context.
Over the years, the number of patients receiving cervical cancer screening has increased, but it will be difficult to sustain that progress if we do not address these barriers.
Education and Engagement Go a Long Way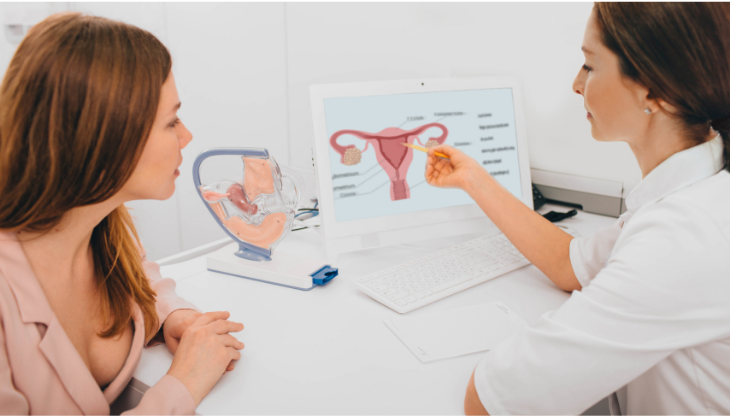 HPV is prevalent, and most men and women will contract it at some point in their lives. As advocates of healthcare, there are many ways you and your practice can start promoting HPV vaccines and screening tests.
1. Promote Cervical Health Online
Your practice website and social media are excellent tools for spreading awareness. With everybody online these days, it is where you can reach more patients. The National Cervical Cancer Coalition has compiled shareable social media posts that you can directly copy and paste to your social media accounts. A downloadable fact sheet, ebook, and poster are available on their website. You can also share an animated video from the CDC, reminding patients of the importance of getting screened and about a person's cervical cancer journey.
2. Bundle Recommended Vaccinations
Another option is to bundle recommended vaccines, including the HPV vaccine, on the same day a patient is due for all other vaccines. This strategy normalizes getting HPV vaccines like all other age-appropriate vaccines. When parents realize that the HPV vaccine is a provider recommended vaccine, they tend to accept it
3. Establish a Continuous Patient Education Plan with Your Staff
Knowledge related barriers are the biggest challenge in getting patients screened and vaccinated. The more knowledge they have about cervical cancer, the more likely they are to get screened. Increasing knowledge about cervical cancer removes socio-cultural barriers too.
Take every opportunity you can to educate your patients about the importance of preventive health care. Make sure your staff is fully educated and is ready to answer questions about vaccines and tests as well. You can assign your front desk to check for immunizations due before booking an appointment. Additionally, you can speak to your EHR provider about automating reminders for when a screen test or vaccine is due. The CDC has a dedicated resource page for patients that your staff can share.
4. Help Cancer Survivors Tell Their Stories
The best way to eradicate the stigma around cervical cancer is to have survivors speak out about their journey, how common it is, and the importance of vaccines and screening. Sharing stories from people who have gone through it helps dispel the myth and misinformation surrounding the disease.
--
All men and women are at risk of HPV infection and related cancers, regardless of race, age, and lifestyle. However, it is highly preventable. Educating and engaging with your patients is the first step we can all take for a healthier future.
Share this post: on Twitter on Facebook on Google+