Boost Your Pain Management Care with These Simple Tips
Healthcare Technology Pain Management Patient Engagement
Today's electronic health record (EHR) software is one of the fastest-growing technologies in the medical world, offering many benefits to doctors and patients alike. But one downside of adopting an EHR system is the complexity it creates for its users, resulting in lower patient engagement and missed revenue opportunities.
Source: cdc.gov
Patients suffering from chronic pain need real-time solutions on a widespread scale. That's why Intelligent Medical Software (IMS) integrates pain management-specific features with its robust system.
Better Risk Management
Your patients will be prescribed addictive medications. IMS Pain Management allows you to track and monitor e-prescriptions when dealing with high-risk prescription drugs. This allows for great patient protection and long-term health.
Engage Your Patients in Their Health Care
Allow your patients to take charge of their health and grant them online interactions with you. Patient portals can help your patients access their files or prescriptions remotely from home, plus offer many other value-add services and features.
Communicate Key Information Better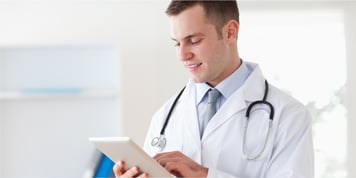 Accessibility to your patient's records prior to the scheduled appointment saves you time. With IMS Pain Management's mobile capabilities, you can pull up patient information anytime, letting you process actionable information at any point in your care process.
Eliminate Redundant Forms

Return visits occur frequently in pain management centers. With IMS Pain Management's premade templates, there's no need to fill out various forms every time patients enter your clinic.
Reduce Labor-Intensive Documentation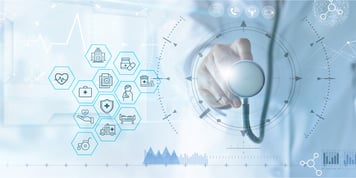 When documentation efforts are accomplished electronically, it gives you more face-to-face time with your patients. IMS Pain Management's flexible charting styles and interactive diagrams for documenting pain locations facilitate a faster and more accurate discussion of treatment options.
Eliminate the pain points in your care process with an EHR designed for the specific needs of your Pain Management practice. Read more about our Pain Management solution here.
For more healthcare tech content, tips and tricks, and news, subscribe to our newsletter.
Share this post: on Twitter on Facebook on Google+