3 Tech Solutions Your Healthcare Practice Should Invest In Now
Healthcare Technology TeleHealth mHealth
Decision paralysis can quickly take root when upgrading to the latest healthcare technology. Your practice has many options to choose from, yet there are finite resources to spend on upgrades. Priorities matter.
To get the most out of your investment, consider telemedicine, remote patient monitoring, and mobile EHR solutions, which are seeing satisfaction rates within target audiences as high as 82%, 90%, and 98%, respectively. Combined with a great EHR platform like Meditab Intelligent Medical Software (IMS), these effective technologies will synergize to increase revenue, streamline workflows, and maximize efficiency at your practice to keep you at the forefront of medicine.
If you haven't already invested in these technologies, the time to upgrade is now!
Remote Patient Monitoring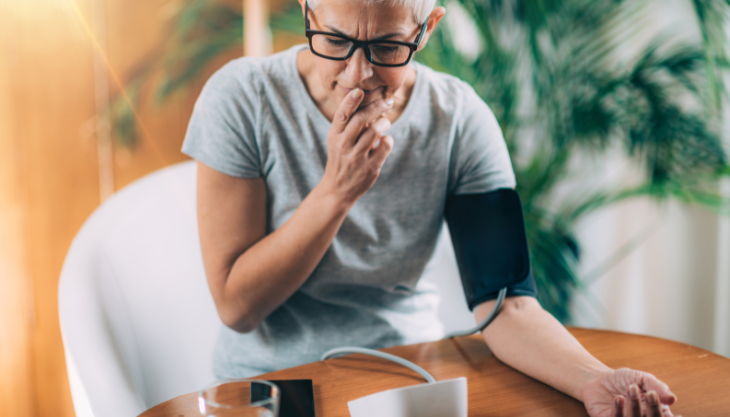 Since the start of the COVID pandemic, remote patient monitoring is developing into an indispensable asset for managing chronic health conditions.
This breakthrough technology allows doctors to monitor a patient's vitals via remote sensors that record critical health metrics and relay data back to providers in near real-time over Bluetooth or cellular connections.
Read More: Everything You Need To Know About Remote Patient Monitoring
Health information observable by remote patient monitoring includes metrics such as:
Blood pressure
Weight
Blood glucose
Lung capacity
Heart rate
This data effectively treats and keeps track of chronic conditions like diabetes, asthma, hypertension, sleep apnea, mental illness, long COVID, and more.
Besides providing a layer of protection, remote data monitoring gives health practitioners deeper insight into a patient's condition and the opportunity to detect health issues early. This early warning capability offers the advantage of addressing ailments before they degenerate or metastasize, which limits potential damage and reduces hospital visits by up to 76%.
Telemedicine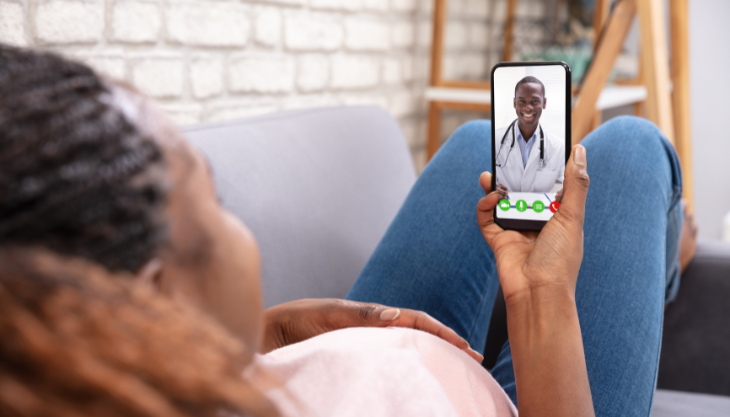 Telemedicine is a perfect solution for practices looking to reduce appointment times and extend coverage.
This technology expands flexibility through the ability to conduct regular appointments remotely. Instead of making a trip to the office, patients can connect to their doctor through a HIPPA-secure telemedicine network from their phone or computer and have their health needs addressed from home.
Read More: 10 Tips to Improve Your Telemedicine Sessions
This is a great option for appointments that don't require in-person attention, like post-treatment follow-ups or medication adjustments. Uncoincidentally, this has resulted in significant market penetration within the psychology (50%), substance abuse (30%), and endocrinology (27%) fields of medicine.
But the benefits don't stop at augmenting regular appointments with established patients—telemedicine also brings care to remote locations, the home-bound, elderly, and other vulnerable populations, which is especially valuable during a pandemic.
By giving patients more options to conduct appointments within their schedule—without the commute or risk of in-person visits—you can improve patient engagement, get to more appointments per day, thin out your waiting room, and reduce no-shows simultaneously.
Mobile EHR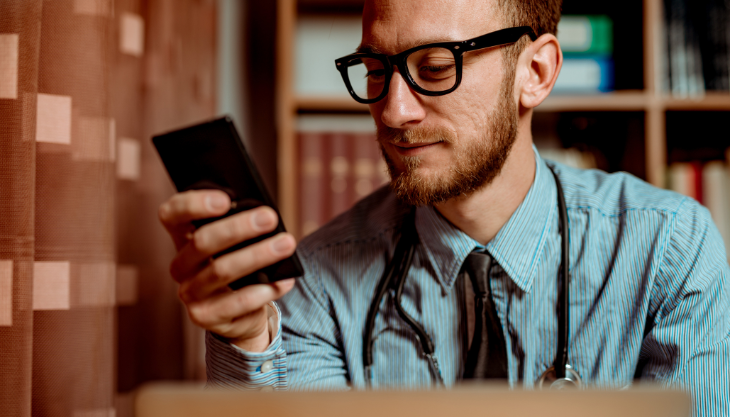 Imagine managing your practice in the palm of your hand. Mobile EHR apps make that dream possible.
Through a mobile EHR system, you can complete core functions like refilling prescriptions, managing appointments, and administering billing, whether you're in or out of the office. Having your practice at your fingertips works particularly well as part of a front-to-back digitized practice, maximizing functionality. According to Black Book surveys, upwards of 90% of professionals already consider smartphone and tablet integrations to be must-haves.
Read More: 3 Proven Benefits of Having a Mobile EHR
But mobile EHR systems aren't only valuable for out-of-office care. Smartphone and tablet integration upgrades in-person appointments, too, by bringing your most-used features onto a convenient on-the-go platform. For example, a great mobile EHR system will have smart features like speech-to-text, which can transcribe a doctor's voice as he or she speaks.
Not only does mobile EHR put doctors in the driver's seat when handling patient information, but it gives them the ability to connect with patients anywhere, at any time. Best of all, data from one device is immediately available on all devices, meaning you can switch between your phone, tablet, or computer and get your work done where it's easiest for you
Upgrade Your Practice With These Healthcare Technology Benefits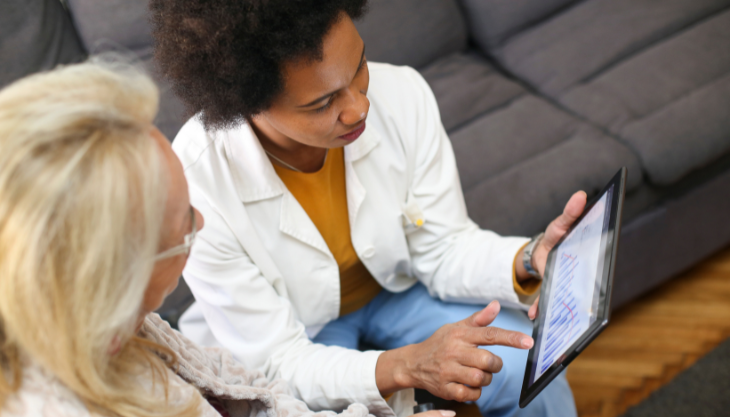 Out of the multitude of healthcare technologies available to modern practices, these three stand above the rest in terms of sheer ROI and are best positioned to set your practice up for success.
Whether you choose one or all solutions, your practice will see the following benefits:
Increased Revenue
Upgrading your practice to the latest healthcare technology can quickly pay dividends financially. With the improved workflows and larger patient volumes that are possible with modern solutions like remote patient monitoring, telemedicine, and mobile EHR, you can get more done during the day with less overhead. More appointments and services lead to higher revenue.
Improved Workflow Efficiency
The best healthcare tech allows you to explore new possibilities and grow your practice with more efficient procedures. These solutions are less intrusive, intensive, and time-sensitive than traditional methods.
Reduced Hospital Admissions
With the ability to catch conditions and respond early, your practice can administer health plans before a situation deteriorates to the point of hospitalization.
Better Chronic Care Management
The possibilities of modern health tech are remarkable. With the ability to see patients' vital signs at all times, doctors have access to data like never before. Instead of working with snapshots of information recorded during half-hour appointments, you'll close the information gap with extensive coverage. That gives healthcare teams the knowledge they need to truly understand a patient's condition without the expense of a trip to the hospital.
24/7 Care Coverage
Leveraging technology extends care beyond your practice's walls and operating hours. Constant care coverage can give your patients the peace of mind to go about their lives despite their illnesses. For those dealing with health challenges, you never know when something could go wrong. Patients need to feel secure about a treatment plan by knowing they're connected to responsible healthcare professionals at all times via two-way communication.
IMS: All the Best Tech Solutions in One Package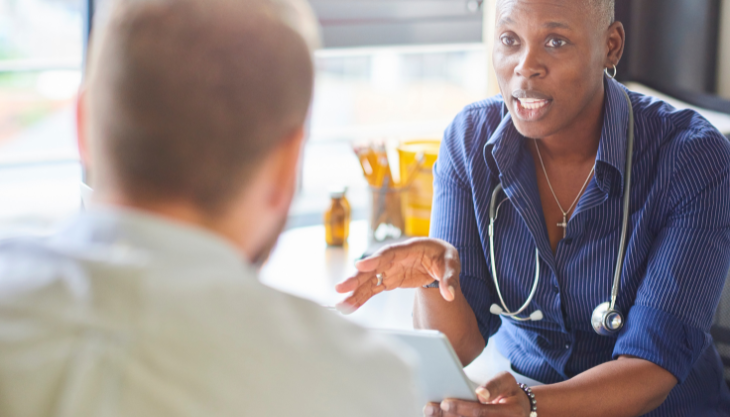 If you want a customizable EHR platform that includes all the best healthcare tech, there is no better choice than Meditab's Intelligent Medical Software (IMS).
In addition to an industry-leading EHR, IMS offers best-in-class remote patient monitoring, telemedicine, and mobile solutions that integrate seamlessly across an entire ecosystem.
Discover what makes IMS special and how practices use it to increase efficiency and kick-start revenue today.
Share this post: on Twitter on Facebook on Google+