How Your Pain Management EHR Can Help Prevent Opioid Abuse
Pain Management Regulations Prescription Management
Even before the COVID-19 pandemic, the US healthcare system was already battling a public health crisis: the opioid epidemic. Affecting about 2 million Americans each year, opioid misuse has been responsible for thousands of drug-overdose deaths since 1999.
In 2020, opioid-related deaths increased by 29%. Curbing this crisis must be a priority for all healthcare organizations, especially pain management practices—one of the top specialties with the highest incidence of opioid prescription fatalities.
However, combating the opioid crisis requires a holistic, multidisciplinary strategy that involves not only healthcare workers and medical interventions but also technology. And right at the heart of it is a tool you likely already have: your pain management EHR.
Leverage Your EHR to Combat Opioid Abuse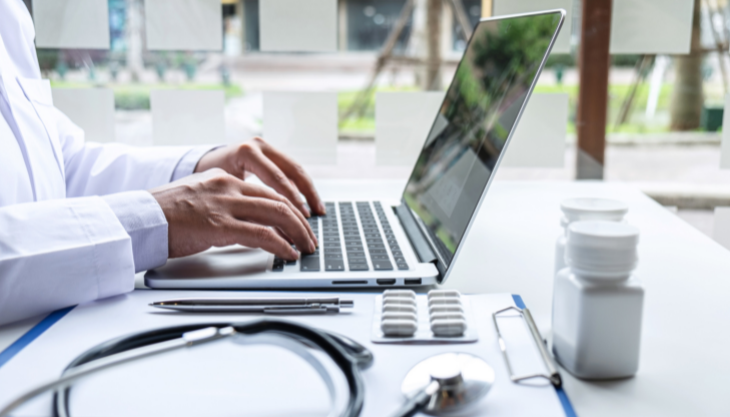 Electronic health record (EHR) systems are generally regarded as a tool to improve a healthcare organization's operational efficiency and care delivery. It's rare for EHRs to pop up in conversations about combating drug abuse.
However, EHR technology has come a long way. Systems like Meditab's Intelligent Medical Software (IMS) have features that double as built-in safeguards against substance abuse.
Knowing how to utilize these tools properly can help you identify patients who are either at risk from or have a history of opioid use disorder. Your EHR could also serve as an effective deterrent against the deliberate misuse of prescription opioids among your staff and patients.
Here are five ways you can leverage your EHR against opioid abuse:
1. Prescription Drug Monitoring Program (PDMP)
Health data plays a vital role in opioid abuse treatment and prevention. Pain management EHR systems like IMS have an Rx management functionality with integrated PDMP reports.
It pulls current and updated information straight from your state's databases that you can refer to when prescribing medications. With just a few clicks, you can see a patient's prescription history, including their behavior in real-time, allowing you to identify high-risk individuals.
Read More: What's the Difference Between EPCS and PDMP?
2. Electronic Prescribing for Controlled Substances (EPCS)
Many states across the country are already aggressively pushing to make EPCS mandatory. Defined as the process of electronically transmitting prescriptions for controlled substances to pharmacies, EPCS improves workflow efficiency, saving you time and money on paper-based prescriptions.
Read More: What is EPCS & Does My Practice Need It?
But even if your state hasn't legislated EPCS mandates yet, it would be beneficial to your practice and patients to permanently incorporate it into your workflow as it increases patient safety and security while reducing the risk of fraud and diversion.
Your EHR system must be able to keep up with the rapid digitization of pharmacy services and prescription workflows. That's why IMS has PDMP and EPCS integration to keep you ahead of the inevitable digital shift.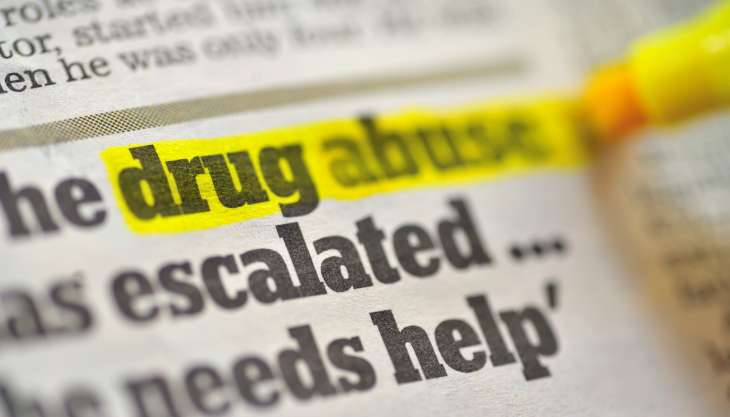 3. Opioid Treatment Agreement Forms
One of the most crucial parts of opioid abuse prevention is ensuring that patients understand the benefits, risks, and limitations of the drug you are prescribing. That's why opioid treatment agreement forms are crucial in your prescription workflow.
However, rather than having an entire stack of pre-printed forms lying around in your office, you can use your EHR's customizable templates instead. With digital forms, you can easily add the patient's details and instantly save them to their records — no more manual filing or pull-outs. It also saves you space and reduces the risk of damaged or stolen documents.
4. Care Plans
Very few industries are as dynamic as healthcare. Now and then, regulations can change, and new medical discoveries emerge.
EHR-integrated care plans help you keep your treatments up to date with the latest advancements in medicine while staying compliant with existing guidelines. Beyond preventing opioid abuse, care plans empower you to provide your patients with the safest and most effective treatment possible.
5. Patient App/Portal
Your responsibilities to your patients aren't confined within your clinic walls. If you are committed to helping curb the opioid crisis, you must empower your patients to take a more active role in managing their prescriptions, including asking questions whenever they need guidance.
Encourage your patients to reach out with EHR-integrated patient apps and online portals. When you eliminate the geographic barriers between you and your patients, you can help prevent inadvertent opioid misuse.
Read More: Don't Miss the Potential of Apps for Patient Engagement
One Step at a Time
The opioid crisis has plagued the country for the longest time, ruining families and claiming the lives of thousands. It may seem like such an overwhelming challenge to overcome, but it's a battle you don't have to face on your own.
If appropriately utilized, your pain management EHR can be your partner in treating and preventing opioid abuse. With so many moving parts to tackle the problem, it's all about making the most out of the tools you have at your disposal.
Share this post: on Twitter on Facebook on Google+