A Better Office, Improved with IMS Medical Record Request Management
Healthcare Technology New IMS Feature EMO Office Management
Record requests can pour in from anywhere — calls from lawyers, faxes or emails from insurance companies, or even a walk-in patient. When your day is already full with appointments, an influx of record requests usually means an administrative backlog. Record requests are an essential part of patient care, but they can drain your staff's productivity on top of their primary responsibilities.
IMS Medical Record Request Management, part of Meditab's new Electronic Medical Office (EMO), is the answer you've been looking for. It streamlines your record requests process and tracks all incoming and outgoing requests.
A significant piece of the recently released IMS Build 22, EMO is an entire suite of modules designed to optimize your medical office. It upgrades your manual processes into a digital, more efficient workflow, including with record requests.
The Importance of a Dedicated Medical Record Request Tracker
Whether you assign one team member to it or many, the medical record request process for most practices is far from pretty. A bunch of sticky notes are passed along with a list of requests, without any real tracking for what went out and when. Even the most organized systems end up in confusion and wasted time.
A centralized way to track requests, where you can see every request being worked on, prevents duplication of tasks and ensures nothing slips through.
Likewise, a dedicated screen where you can process and see all the requests and all the attached documents can help take the administrative weight off your staff. Then, having a way to make sure only necessary staff members can access the records keeps you in line with HIPAA guidelines.
A Faster Way to Process Medical Records
Adding a request is easy when you have an intuitive, straightforward system. Since IMS Medical Record Request Management is integrated with your EHR, you can quickly pull up patient information and the documents you need to send on the same screen. No need to switch to another software or ask a third party to send the requested documents for you.
The module allows you to document both record requests and patient grievances, letting you categorize them even further into cases from there. Everything is organized to be just a few clicks away.
Likewise, to make the entire process less tedious, the system automatically counts the attached documents' pages for you. After determining the number of pages, the system calculates the charges with just one click, and you can add them to the patient's ledger from there.
Monitoring collections is simpler with the tracking screen showing you which requests are already paid and still pending.
Once all the documents are attached and charges calculated, your staff can then easily print, fax, email, or export them.
A Brighter Future for Medical Record Request Management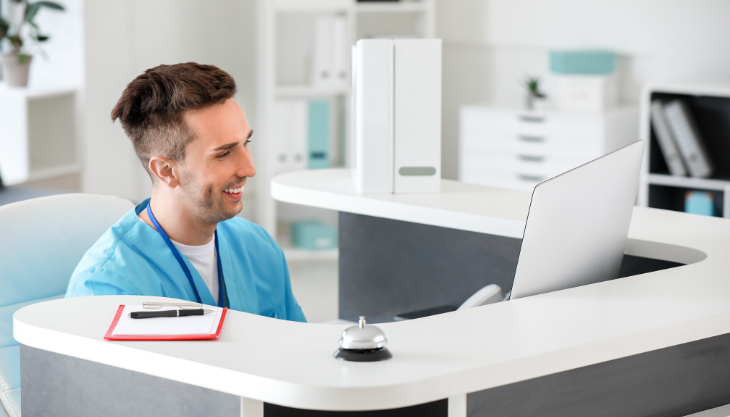 These features are just the start. Upcoming additions will include the ability to upload the requested records right into the Patient Portal and speed up the billing cycle with the ability to collect payments on the record request screen and not just bill and post the charges.
To make your medical office even more efficient, when a record request is received through the Fax Received Screen, the fax itself will be recorded as a medical record request. That's fewer clicks and a smoother process.
What Your Practice Can Achieve With IMS Medical Record Request Management
Swift turnaround times are important for any business, especially in clinics where every minute counts. When you have everything you need in just one software, your staff can process more requests, preventing administrative backlog and allowing them to focus on more critical tasks.
Modernizing record request management into a paperless, digital, EHR-integrated process means less physical storage and a more eco-friendly practice. Spend less time on medical records and more time with your patients.
Ready to Learn More About How to Revolutionize Your Medical Office?
You can also find business and office optimization strategies, including call management, in our recent webinar: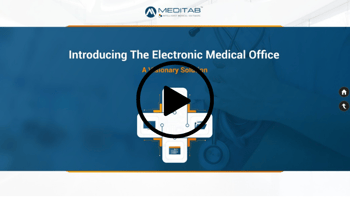 Share this post: on Twitter on Facebook on Google+