The COVID-19 pandemic has entered a new phase where patient demands may overrun healthcare institutions. An increasing influx of patients, both symptomatic and asymptomatic, need to get tested for the deadly virus.
Don't miss these timely updates on COVID-19.
What does this imply? For the next few weeks, healthcare services may lag as health care workers have to ration care in response to the higher patient volume. In fact, the U.S has already seen an increase in patient visits in the early days of the outbreak. Working on the frontlines, you play a significant role in regulating the number of patients who come to you with concerns regarding COVID-19 symptoms (or other ailments with similar symptoms).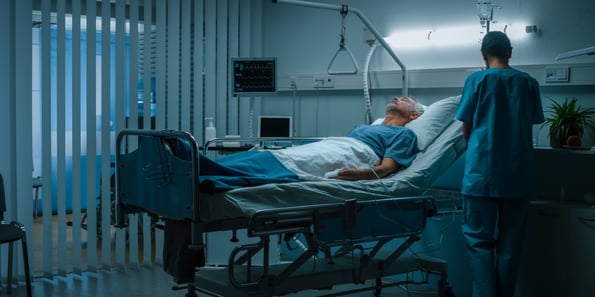 The Role of Telemedicine in the Fight Against COVID-19
During this particular public health crisis, frontliners tend to prioritize high-risk patients, and that can leave a lot of other patients in crowded waiting rooms, which can potentially accelerate the spread of the virus. To stop this situation from happening, many practices in the US have started to develop their telehealth services. In fact, the current administration considers telehealth as a feasible solution to prevent overcrowding in hospitals.
3 Top Reasons Why Telemedicine is the Solution
1. Faster Screening
At the peak of the pandemic, telemedicine can save critical provider capacity for those in need of in-person care. Your patients, particularly those considered at-risk, can opt for an in-person visit to a doctor's office after they've already consulted with you for the symptoms.
2. Less Risky
With preventive measures in place (such as quarantines and lockdowns) and the fear of contracting the virus from other patients on the rise, many are now thinking twice about rushing to the hospital. But if you offer telemedicine services, your patients can use their phones, tablets, or laptops to request and attend remote appointments. You can quickly diagnose them, and assess whether or not they need to be tested for COVID-19 without them leaving their homes and risking contact with infected individuals.
3. Easy and Convenient
Remote consultations don't require stringent scheduling requirements for your patients. There's no need for check-ins and hours of waiting in line. Through the applicable software system, patients can request and pay for virtual visits in a matter of seconds. On your end, it will be just as easy. You can deliver immediate attention even while your patients maintain social distancing from the comfort of their own homes.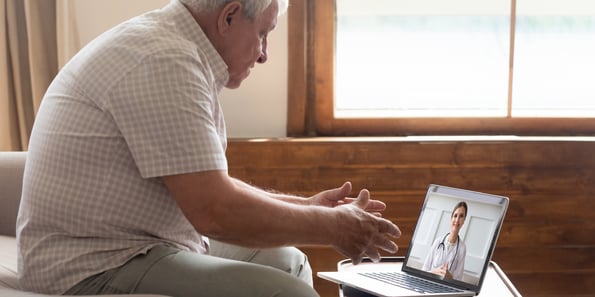 Why it's Important to Have Telemedicine Software
While there's no telling when the COVID-19 pandemic will be successfully contained, it is safe to say that, for now, telemedicine is becoming a necessity. With a full-featured telemedicine service in place, you can care for your patients wherever they may be. Now that most practices are racing to adopt telehealth options, you may experience a lot of pressure to choose the right solution on top of all the stress your clinic is experiencing during this public health crisis. Where do you start?

IMS Televisit is a remote consult solution that's integrated with IMS, so you can operate it with the IMS EHR and the IMSGo app. With IMS Televisit, you can interact, care, and monitor your patients remotely, helping you bridge the gap between you and your quarantined patients.
---
Increase Patient Engagement Regardless of Distance
More Prepaid Reimbursable Appointments
Less Operating Cost, Fewer Staff Needed for Check Ins
Easier and Faster Billing
Reduced No-Shows & Cancellations
Increased Number of Patients Treated Per Day
Increased Patient Engagement & Satisfaction
As you deal with the effects of the pandemic in the coming weeks, we want to ensure that you are equipped with a solution that helps prepare and strengthen your practice. That's why we're offering Televisit for free to our current clients through June 30, 2020.